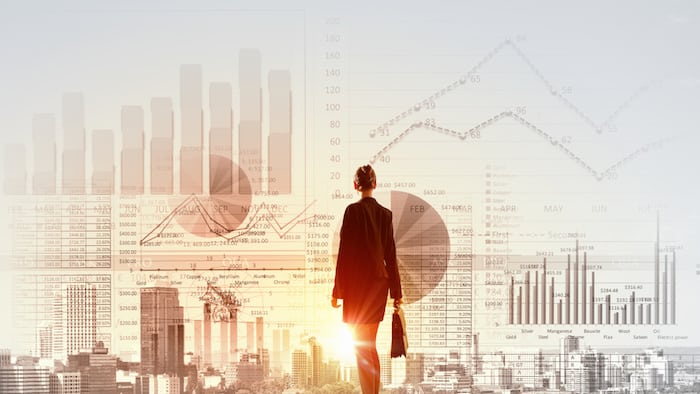 Greg Richards
How Analytics Can Help Elevate Sales Operations from Tactical to Strategic
In the battle of tactical vs. strategic sales operations, which one wins out?
If you'd asked someone in sales operations that question 10 years ago, they'd say "tactical all the way," but times (and technologies) have changed.
Sales reps are doers. If they're not making phone calls, sending emails, or meeting with clients face-to-face, they're not at their best. So it makes perfect sense that tactical sales operations appeal to them. Instead of sitting in meetings reviewing data and trying to plan out a strategy, they're out there in the thick of the action.
But here's the big problem with sales operations that prioritize tactical over strategic: actions are meaningless (and often harmful) if they're not the right actions.
A sales rep could spend all day making phone calls and get no closer to closing a single deal. That's where sales operations strategy comes in.
SEE ALSO: 4 Signs It's Time to Pivot Your Sales Strategy
You need a solid strategy that defines the best actions for the right type of customer at the most opportune time. Easier said than done though, right?
Actually, it's not that difficult to plan out. Big data analytics software has been changing the game for how sales operations approaches developing and implementing a strategy. We won't get bogged down in the details, but here's the high-level view:
All of that amazing data held in your CRM, sales emails, and other repositories is analyzed by an analytics engine designed specifically to look for the patterns and behaviors relevant to B2B sales.
The analytics engine surfaces insight about individual sales opportunities and reps as well as big picture problems or successes company-wide.
That insight is translated into next-step recommendations that are served up to sales reps and sales management right when they need it.
Let's look at two examples of sales analytics in action – one for the average sales rep and one for sales management.
Sales Rep Joe is about to start his follow-up calls for the day. Normally, he'd just pull up the list and start calling from the top, but now he has access to an analytics-based sales enablement platform. Instead, his list of follow-ups is now prioritized based on urgency, the likelihood that the client will respond at that time of day, the value of the lead, etc. His tactical actions are now based on concrete strategy.
Sales Manager Lisa is about to start the monthly sales strategy meeting with the rest of the sales operations team. Instead of digging through CRM reports and countless spreadsheets, she pulls up the Management view of the sales enablement platform. At her fingertips, she has easy access to data visualizations of sales funnel performance, forecasts, team activities, and more. It provides instant awareness of where things stand with current sales operations health so that she can make informed decisions on strategy moving forward. Any changes to strategy can immediately be implemented into the platform to guide reps in their tactical sales actions.
So back to the original question. Which is better: tactical or strategic sales operations? You absolutely need both. It's all about balance. Find the right sales strategy and then work on the practical methods of implementing that strategy.
We believe sales analytics are the best approach to binding together tactical and strategic sales operations, and we'd love to show you the possibilities. Fill out your information below to schedule a quick demo of Accent's sales analytics platform.