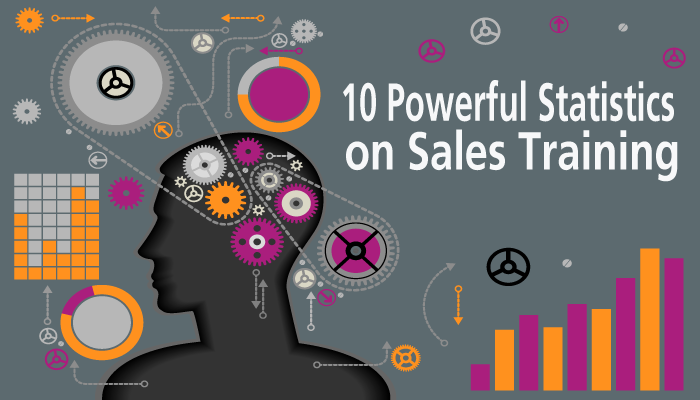 Greg Richards
10 Powerful Statistics on Sales Training
Is sales training really that important? Short answer: Yes. Longer answer? Well, we'll let the industry statistics do the talking. Below, we've compiled relevant research on sales training that shows not only how important it is to prepare your sales reps for success, but to also consistently reinforce that training through the right sales enablement tools.
1. Companies spend around $20 billion a year on sales training. –ATD, 2015
2. 35% of CSOs don't know what measurable improvements they seek from training investments. –CSO Insights, 2013
3. The average company spends $10,000 to $15,000 hiring an individual and only $2,000 a year in sales training. –The Bridge Group, 2015
4. 5% of sales representatives take ten months or longer to contribute to company goals. –Accenture, 2013
5. Businesses are spending more on training, but they're not getting anything out of it. Training budgets increased by an average of 15% in 2013, but there was little correlation to ROI. –ATD, 2015
6. On average, only 29% of sales reps hit performance milestones in their first year. –Aberdeen, 2013
7. Less than half of companies provide post-training reinforcement, but organizations who use post-training reinforcement see 34% more first-year sales reps achieve quota. –Aberdeen, 2015
8. Companies who use post-training reinforcement sustain training 120 days longer than those who don't (an 87% increase above those who don't provide post-training reinforcement). –Richardson, 2014
9. Without follow-up, salespeople will lose 80-90 percent of what they learned in training within a month. –Sales Alliance, 2014
10. Best-in-class companies with a training retention plan have 31% more sales reps reach quota than the industry average and a 10% higher year-over-year increase in corporate revenue. –RAIN Group, 2014
Across the board, the research is clear: Sales training is an essential part of quickly getting your sales reps to the point where they can contribute to sales goals, but it's not without its flaws. If you want your sales training program to stick, you have to use sales training reinforcement strategies.
To learn how Accent's sales enablement platform can help your sales team make the most out of sales training, contact us today. And if you'd like to see more industry research, give our interactive research tool a try!