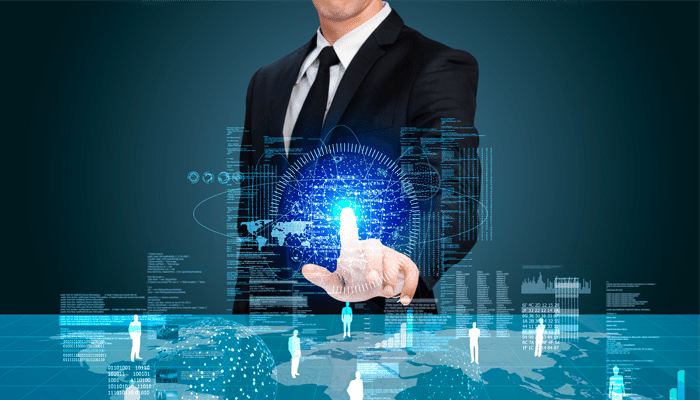 Greg Richards
Modern Tools are the Key to Sales Effectiveness
Leading research firm Aberdeen recently published a research report titled Sales Effectiveness 2015: How in the World are We Going to Hit Our Number? This report discussed the importance of implementing a sales effectiveness plan, with supporting data such as this statistic:
Best-in-class companies who have sales effectiveness plans are 58% more adept at mapping their sales offerings to buyers' business challenges.
The report centered on the tools and technologies that enable sales reps to achieve high win rates with minimal effort. Technology has completely changed the way sales reps and buyers interact, and the difference between best-in-class companies and laggards often depends entirely on how quick they are to adopt new and effective technologies. Here are the report's findings on the top 5 technologies that best-in-class companies are spending the most on:
1. Web/video conferencing (73%)
Gone are the days of door-to-door salesmen, and in-person meetings may become a thing of the past very soon. Now, the norm for sales conferences is virtual, and if you don't have a great web or video conferencing solution, you're definitely going to lose some buyers' interest.
2. Sales analytics and forecasting (56%)
How do you turn C sellers into A sellers? You use analytics and forecasting to help the sellers know exactly what, when and how to sell your solution. According to the report, sales forecasting directly correlates to better sales and business-wide performance.
3. Compensation or incentive management (46%)
Commission, splits, gamification, territories… The scope of sales compensation is wide-ranging and convoluted. Best-in-class companies that utilize a compensation management tool have an easier time tracking and implementing incentives, and more importantly, takes the time sales reps spend on "shadow accounting" and converts it into selling time.
4. Partner relationship/channel management (PRCM) (44%)
Businesses who rely on multiple channels for selling and deploying solutions benefit greatly from a PRCM, which creates structure and mindshare for external and internal sellers alike. According to the report, PRCM users have a 3.6% higher lead acceptance rate.
5. Sales playbooks (42%)
Sales playbooks provide organizations with a way to guide their sellers through the sales process, reducing the number of prospects that fall through the cracks or get stuck in sales limbo. According to the report, 24% of deals highly likely to close don't actually result in revenue, but sales playbooks can capture those deals by adding structure to the sales process.
Download the full report to learn about the other top technologies that best-in-class companies are using or schedule a demo to see how Accent Technologies' sales enablement platform offers a single-source solution for total sales effectiveness.