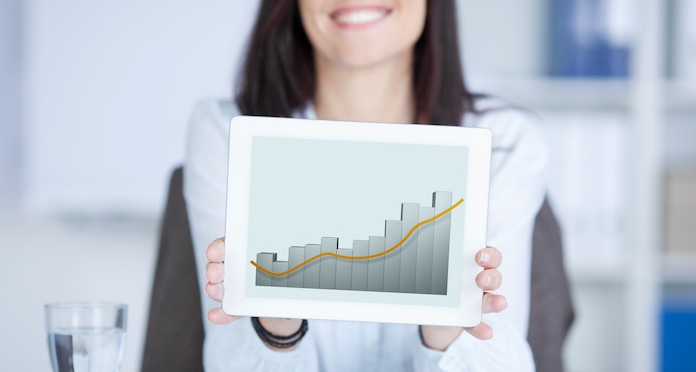 Greg Richards
How to Crush Q4 Sales this Year
Q4 is notoriously a tough time for B2B sales. The pressure is on to meet quotas, but who wants to commit to researching and deliberating on a purchase amidst all the holiday bustle and end-of-year reporting? Nobody.
The good news is that if your Q4s have been consistently slow, the bar is set low for success. But why stop with just raising the bar a bit? Instead, let's talk about proven sales techniques that will have your team far exceeding quotas for the quarter.
Step One: Focus on the Right Buyers
Sales reps only have so much time in the day, and that time can get eaten up trying to chase down leads who would rather be prepping for a Christmas party than evaluating your product. So before we even get into sales tactics, let's start with the basics: choosing businesses who are likely to buy.
By that, we mean businesses with a budget surplus. If there are extra funds in Q4 that need to be allocated, reps are going to have a far easier time pushing that sale through than if they were trying to communicate value to a prospect who does not have the funds for the year.
Step Two: Develop the Right Message
Once you've identified the buyers that are ready to spend funds now, you need to evaluate whether your typical value proposition is still the right fit. My guess would be that it's not. Instead, tweak the messaging to drive home the importance of acting fast. Use the holiday delay to your advantage – point it out as a problem that needs to be fixed. The solution? Making a decision sooner rather than later.
Step Three: Identify the Decision Makers
Many opportunities get derailed during Q4 because it's so hard to get ahold of any decision makers at the organization. That's why it's crucial that your reps not only have a clear idea of the buying team but also the dynamic with that buying team. Who is the champion? Who is the key decision maker? How many people are involved in the purchase?
Those are the base questions. But then some extra information goes a long way…Try to find out the schedules of the buying team so your reps know where and when follow ups will be most effective. That way, the reps are not wasting time calling or emailing a person who will be out for two weeks.
Step Four: Get Personal
Creative touch points are key to fostering that strong relationship with your prospects, but unsolicited sales follow-ups can be a turn off for buyers. But who can say no to a holiday gift basket or season's greetings email? Keep it personal and keep it unique – give your buyer a reason to respond to you beyond the generic "Happy Holidays" message.
Step Five: Give Some Extra Incentive
Make it easy for your sales reps to buy that latest gadget and wrap it up under the Christmas tree. Some friendly competition (with a cash bonus to the winner) is the perfect way to get everyone past the turkey-induced slump and motivated to sell.
SEE ALSO: The Future of Sales Compensation
Who says Q4 sales have to suck? As with most things in B2B sales, it's all about leveraging the right messaging, content, and information for each unique sales situation.
If you would like more information on the specific tools and software that can help your business implement the strategy outlined above, contact us today to learn about our sales enablement platform.