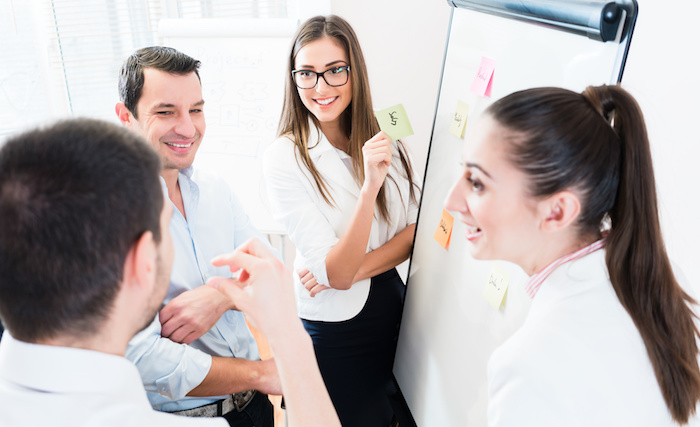 Greg Richards
A Quick Guide to Developing a Sales Enablement Framework
If you're familiar with any research by SiriusDecisions, you've probably heard a lot of references to the "Sales Enablement Framework." It's mentioned so frequently because, in terms of strategy and planning for sales enablement initiatives, implementing a solid framework is one of the most effective things you can do.
Seriously: if you want your initiative to be successful, build a sales enablement framework.
Of course, if you're reading this article, you're probably thinking to yourself "Yes, I know it's a good idea. I want to know HOW to do it!" For that, we defer to SiriusDecisions. They have an excellent research brief that outlines exactly how to build an execution framework for sales enablement.
You can read the full research brief here, but we'll go over the highlights below…
What You Need for a Sales Enablement Framework
For sales enablement, your organization should focus on five things. Really, just five.
Assets
Skills
Knowledge
Process and Tools
Measurement
If you have those five components in place, you have everything you need in order to be successful with sales enablement.
Building the Framework
SiriusDecisions' example framework goes through six phases, each aligned to the buyer's journey:
Building the framework is as simple (in theory) as mapping each of those five components mentioned earlier across these six phases. We say in theory because the act of actually assessing what assets, knowledge, tools, etc. you have at your disposal is not a quick task.
Now here's where things get interesting… the third element of the map outlines responsibilities.
In order to successfully implement the strategy, you'll not only need to know which elements are needed for each phase, but also who is responsible for enabling the sales force.
Generally, the framework will include responsibilities for roles in both sales and marketing, ranging from reps to operations to training to leadership. The goal is to establish clear expectations for both sales and marketing so that each department is in clear alignment with the other about the sales enablement effort.
Nine times out of 10, you'll find that your framework shows some redundant responsibilities, where multiple departments are contributing to the enablement effort in the same way. This may work for your company, but having the visibility into it will help avoid instances when reps get overloaded with too much information, resources, or expectations from multiple departments.
Establishing Ownership
When developing the framework, one of the things you should focus on is assigning ownership of each enablement activity.
Again, it's all about establishing clear visibility and expectations. This is the time to eliminate redundancies and identify missing responsibilities.
The Value of the Framework
Having a framework in place keeps your company from blindly entering an initiative without knowing the who, when, where, what, and why of enablement. It gets everyone on the same page and, if implemented correctly, eliminates many of the information silos that enterprise organizations struggle with.
In short, it's your path to sales enablement success.