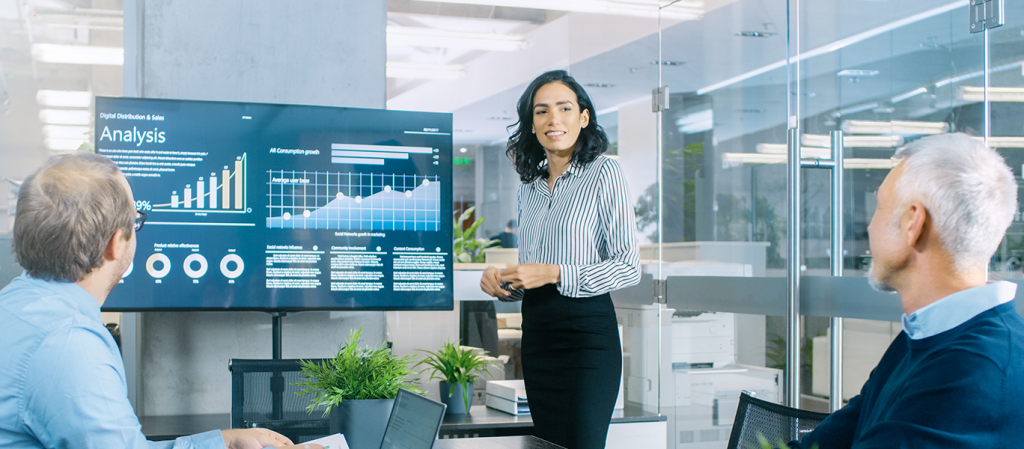 Greg Richards
Can Artificial Intelligence Solve All of Your B2B Sales Problems?
The hype of Artificial intelligence is everywhere. The ability to analyze enormous amounts of data is undeniably alluring.  It's being applied to software as a catch-all solution but is it living up to its transformative potential?
Turns out, while AI works seamlessly for some applications like smart personal assistants such as Siri, evidence suggests it cannot solve every problem on its own.
According to Andrew Moore, VP of AI at Google Analytics, "AI is currently very, very stupid. It's really good at things our brains can't handle, but not things we can do very easily as humans."
Where does the B2B sales process fall on the spectrum? While it's true that many taskscan be automated to help streamline work, pure regression analysis alone can't handle the complexity. The B2B sales process entails thousands of variables and market intricacies that human judgment and experience have a much better grasp of. However, there
is a way to incorporate AI while still allowing for the complexity of B2B sales. Augmented intelligence delivers what algorithms on their own cannot. It allows for strategic nuances that are unique to every organization, so context and rationale aren't overlooked.
Artificial Intelligence + Human Intelligence = Augmented Intelligence
Augmenting the processing power of artificial intelligence with human jud­­­gement and expertise, Accent Technologies can deliver the only true Augmented Intelligence solution in the market. This hybrid approach means you get the processing power of Artificial intelligence for repetitive support tasks and focused tactical problems, and the ability to infuse that analysis with your organization's sales strategy to dial in targeted insights customized to your specific needs.
No person is better than a machine for many repetitive support tasks or focused tactical problems, no machine is better than a person with a machine for difficult tasks such as analysis and interpretation.
Benefits of Augmented Intelligence:
Analysis is based on human-AI decision making specific to organizations needs
Sales leaders get the insights they need to drive towards performance goals
Forecasting is more accurate, complete, and transparent
Subscribe to Accent's Blog
Get Accent's latest sales enablement articles straight to your inbox.
Accent Technologies is the first and only SaaS company to bring together Sales AI and Content Management in a true REVENUE ENABLEMENT PLATFORM. We provide both sales and marketing with better visibility into the performance of their teams. This drives revenue through intelligent recommendations for complex sales scenarios and provides the data for rich analytics that power better coaching, forecasting, and long-term customer support. Learn more about our solutions or request a LIVE DEMO to see it in action.