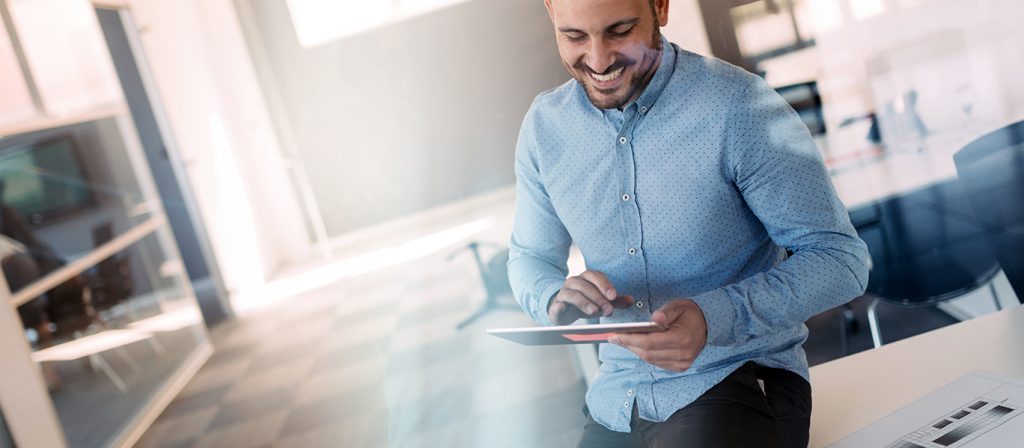 Accent Technologies
Sales Enablement Software, Tools, and Vendors
A comprehensive analysis on software benefits and top vendors
Let's say you're sold on the benefits of sales enablement. You're ready to implement a sales enablement system at your organization. But, know that trying to create and manage one manually is a recipe for disaster.
Just a cursory Google search will reveal the overwhelming amount of options when it comes to sales enablement software.
This post will break down the top sales enablement software vendors. It will also explain and the specific ways each can benefit your organization. This will help you shortlist the sales enablement software options that are right for you. It will also help you avoid tools that don't suit your specific needs.
What is sales enablement software?
Once you develop your sales enablement program, you'll realize that trying to manage it manually is a fool's errand. That's where software comes in. Good sales enablement software will help you automate and organize your sales enablment program. It will also help you document, measure, and streamline it.
Crucial features in sales enablement software
As we reviewed in depth in this post, there are several criteria you should have in the forefront of your mind. Here they are in brief:
A central repository
Robust search functionality
Scoring and recommendations
Version control
Mobile-friendliness
Integration with other mission-critical software
Analytics and reporting
We present this comprehensive list of top sales enablement vendors, tools, and software.
Accent Technologies
Admittedly, we're biased. But that doesn't change the fact that our comprehensive sales enablement platform checks all the boxes.
Accent offers an industry-leading content management solution. We also offer sales AI solutions to help revenue leaders improve operations and insight. Our robust platform can scale to your teams needs, whether you're looking for a simple way to manage your presentations or want to do a deep-dive into AI-driven sales decisions.
Features included in Accent Technologies:
Central Content Repository
Advanced text and video search
Customer Portal sharing and tracking
CRM integration for sales contacts, activities, and communications
In-context Sales Training (via CRM Integration)
Sales cycle automation and content recommendations
Content performance reporting
Akordis
Arkodis is a customer research service. It seeks to create customer alignment between your ideal market and your organization. They offer three priced tiers of customer research services. However, they do not offer a platform for managing content or CRM data.
Features included in Akordis:
Client interviews
Competitor research
Sales and strategy workshops
Albacross
Albacross helps you identify anonymous website visitors with purchasing intent. With Albacross, you can see company IP address information. You can also segment visitors based on their firmographic and decision-making potential. Based on this data, you can customize your digital touchpoints for certain market segments.
Features included in Albacross:
Website personalization
Demographic-specific targeted ads
CRM integration
Allbound
Allbound differs from the other software. It's a partner relationship manager (PRM). It offers the ability to automate partner training and manage MDFs. It also allows you to co-brand and gain better visibility into partner training.
Features included in Allbound:
Partner-centric portal for resources and training
Deal registration systems
CRM integration
Custom "prospect pages" for each registered partner
Altify
Altify is a customer revenue optimization (CRO) platform. It helps organizations craft sales processes and sales opportunities. It also helps scan prospects for purchasing signals. It is built upon the Salesforce platform and requires it as a software prerequisite.
Features of Altify:
Real-time buyer journey notifications
Customizable sales process UI
LinkedIn Sales Navigator integration
20 Miles (formerly Fileboard)
20 Miles is a sales enablement platform built for large-scale outbound prospecting. Its main selling point is its pipeline organization features. They allow sales reps to "bucket" leads according to their individual workflows.
Features of 20 Miles:
Communication templates and snippets
Simple meeting scheduling
"Hot" prospect identification tool
Ambition
Ambition is a Sales Performance Management (SPM) platform that aims to empower, coach, and motivate sales reps to succeed. Ambition's primary goal is to empower managers with the tools they need to maximize their sales teams' potential.
Features of Ambition:
Salesforce scorecards and leaderboards
1:1 Coaching portals
Sales gamification
App Data Room
App Data Room is an enterprise sales enablement and marketing asset performance platform. It helps to distribute and track content globally for reps, dealers, and distributors.
App Data Room helps put the right content in the hands of reps, distributors, dealers and channel partners. It is built upon and heavily integrated with Marketo, a marketing automation platform.
Features of App Data Room:
Global content management
Performance analytics
Lead capture systems
Apparound
Apparound is a multi-platform sales enablement tool that offers a suite of digital tools. It aims to increase the velocity of deals going through the pipeline. It features real-time quoting, contract generation, and electronic signatures.
More features of Apparound:
Sales tracking dashboards
Customer-facing surveys and data collection tools
Mobile-friendly
Artesian
Artesians is a mobile-only "pre-meeting" app. It's designed to give reps the information they need to succeed in sales meetings. It syncs with sales calendars and offers insights on prospects' organizations and demographics.
Features of Artesian:
AI-based intelligence on prospect organizations
Demographic filtering and sorting
Bigtincan
Bigtincan is an AI-powered sales enablement platform. It improves training, meeting prep, customer engagement, and team collaboration. It organizes and presents sales assets based on data-driven recommendations.
Features of Bigtincan:
Training content portal
Sales cycle automation and content recommendations
Content performance reporting
Bloomfire
Bloomfire is a knowledge engagement platform. It gives team members the power to access and contribute to a repository of mission-critical data. The platform's social component allows employees to collaborate and comment on sales and marketing content.
Features of Bloomfire:
Knowledge-sharing repository for keeping teams on the same page
Shareable market research and insights
Customer support and common issue database
Blueconomics SocialSalesMap
Blueconomics is an online tool that helps sales teams hunt and farm new business. It does this by visualizing and analyzing relationship networks.
Features of Blueconomics SocialSalesMap:
Social network analysis
Interactive visualization
Brainshark
Brainshark is a sales enablement platform. It helps organizations create dynamic content used for sales training, onboarding and coaching. Its primary selling point is a PowerPoint upload system. The system lets users narrate presentations for later use.
Features of Brainshark:
Presentation-enhancing features like polls, quizzes, and attachments
Mobile cross-compatibility
BuyerDeck
BuyerDeck is a suite of sales enablement tools. It centralizes all marketing and sales content. It also helps track and measure content performance. Additionally, it offers on-brand content pages for sharing.
Features of BuyerDeck:
In-depth content analytics
Branded content pages for customer-facing interactions
Central content repository
ClearSlide
ClearSlide is a sales engagement platform. It lets users share content and sales materials via email links in a "live pitch." ClearSlide is partial to presentation decks. It also offers a content repository to keep slides organized and accessible.
Features of ClearSlide:
Real-time engagement analytics
Guided selling with CRM integration
Dashboards, coaching, and onboarding tools
Cloze
Cloze is a CRM platform that automatically collects prospect information. It gathers information from emails, phone calls, documents, and social media accounts. This information is then presented on a unified platform, eliminating data entry processes.While ideal for smaller businesses, larger organizations may find the CRM lacking in key features.
Features of Cloze:
Wide range of app integrations
Intuitive user interface
Automated sales reminders
ConnectLeader
ConnectLeader offers a suite of sales enablement tools. These include top-of-funnel messaging, lead qualification, and AI-drive prospect prioritization.
Features of ConnectLeader:
Data validation and CRM integration
Intelligent lead routing
Cloud-based sales dialers for phone communication
ConnectWise Sell
ConnectWise Sell is a cloud-based quote and proposal generator. It offers rapid, dynamic quote generation designed to speed up deals.
Features of ConnectWise Sell:
Notifications when prospects are engaging with proposals
Pricing rules to prevent over- or under-charging with discounts
CRM integration
Consensus
Consensus is a cloud-based software that specializes in the creation of on-demand demo videos. The intention is to reduce the strain of live demos on sales reps, especially when demo demand is high.
Features of Consensus:
Dynamic content is shown based on the prospects' interaction choices
Dashboards and analytics offer feedback on demo performance
Viewers can choose the features they'd like to see
Contactually
Contactually is a cloud-based CRM built for the real estate vertical. It logs all prospects and communications in an easy-to-use database.
Features of Contactually:
Custom templates
Automated personal messages
Contact triggers and reminders
Copper (Formerly ProsperWorks)
Copper is a unique CRM built specifically for the Google Suite. It integrates with Sheets, Docs, Slides, and Contacts to enhance the G-suite functionality for sellers.
Features of Copper:
In-depth reporting
Deal tracking
Automated tasks
CustomShow
CustomShow is enterprise presentation software. It allows users to create a library of content-rich slide decks. Sales reps can customize presentations by drawing slides from a central repository. Updates made to slides in the library are automatically shared with all users.
Features of CustomShow:
Audience engagement tracking
Native mobile apps for on-the-go presenting
Robust integration with PowerPoint
DecisionLink
DecisionLink offers a suite of software solutions. It is designed to communicate the value of a particular solution to prospects. These tools include a business case builder. They also include a value achievement tracker, and case study tracker.
Features of DecisionLink:
Testimonial capture engine for automatic case study creation
Central repository of customer feedback
Dashboards to measure perceived value from customers
Distribion
Distribion is a multi-channel marketing platform. It helps reps execute automated, personalized marketing campaigns with real-time performance reporting. Distribion ensures all sales enablement touch points have up-to-date messaging. It also ensures brand consistency, and effective tracking.
Features of Distribion:
Dynamic templates
Marketing asset management
Salesforce and Google Analytics integrations
DocSend
DocSend is a document sharing platform for sales teams. It aims to end confusing and complex email threads. Documents are version-controlled, password-protected, and mobile friendly.
Features of DocSend:
Analytics on who has seen/engaged with documents
File download limits
Branded viewing experience
Docsify
Docsify is a free email tracker for Gmail. It allows sales reps to see recipient email opens, clicks, and attachment downloads. It also tracks how long recipients view certain files.
Features of Docsify:
Real-time notifications based on recipient engagement
Page-by-page analytics for attached PDFs
Recipient geolocation data
Docurated
Docurated is a sales enablement platform that helps reps find, customize, and share marketing content. The proprietary DocuRank™ AI technology enables guided selling. It recommends the most effective content for each prospect and selling scenario.
Features of Docurated:
360-degree analytics
Embedded Salesforce integration
Guided selling
FISION
FISION is a sales enablement platform. Marketing and sales teams use it to control, distribute, and measure marketing collateral. FISION's cloud-based library supports nearly 200 different file types. It offers complete control over how company assets are stored, retrieved, and used.
Features of FISION:
Print and digital template builders
Automated emails and prospect communications
Content performance analytics
Formstack
Formstack is an intuitive, drag-and-drop form builder. The platform includes hundreds of templates that free up your sales or marketing team from having to fiddle with code.
Features of Formstack:
Form integration with all common CRMs and data entry platforms
Workflows that send data to the right people upon form completion
Dozens of webhook options for integrating with existing user flows
FRONTLINE Selling
FRONTLINE is a top-of-funnel platform. It provides a roadmap on how sales reps can ensure high-quality first conversations. It utilizes technology-based coaching tools to drive business forward through successful prospect communications.
Features of FRONTLINE:
Customizable call simulator
Analytics and coaching tools
FUSE by LogicBay
FUSE is a platform built specifically for organizations in the manufacturing vertical. It offers Partner Relationship Management (PRM) and Learning Management System (LMS) functionality. Together these drive performance in sales, marketing and training programs.
Features of FUSE:
Robust training system
Lead management
Marketing campaign automation and analytics
GetAccept
GetAccept is an all-in-one B2B sales enablement and contract management platform. It includes proprietary video and live chat tools. It also includes proposal design features, and document tracking.
Features of GetAccept:
E-signatures
CPQ workflows
Sales automation and analytics
Groove
Groove is a sales enablement software that natively integrates with Salesforce. It expands upon Salesforce's existing email and activity tracking features. It also adds outbound calling and scheduling functionality.
Features of Groove:
Auto-dialer integration
Calendar integration
Performance tracking and analytics
Guru
Guru is a knowledge management platform for sales enablement teams. It delivers information to sales reps at the ideal time in the buyer's journey. This increases pipeline velocity. The information is displayed on "boards" for ease of access.
Features of Guru:
Integrations with most common CRMs
Browser extension
AI-driven intelligent suggestions during customer conversations
Highspot
Highspot is a sales enablement platform that equips sales reps and guides prospects. It includes intelligent search, predictive content, and analytics.
More features of Highspot:
Dynamic sales guides
AI-driven content recommendations
Prospect engagement tracking
Hoopla
Hoopla equips your sales reps with playbooks, strategies, coaching, and motivation that they need to succeed. It includes gamification features, KPI leaderboards, and real-time sales progress.
Features of Hoopla:
Sales contests
Deal alerts
Top-performer showcases
CRM integrations
Inside Sales Box
Inside Sales box is sales acceleration software that helps teams build, manage, and speed up the sales development process. It helps reps develop consistent and predictable habits that serve a common goal.
Features of Inside Sales Box:
Automated sales dialer with one-click calling
Workflow "follow-up" automation
Email and social media templates
Insite
Insite is a digital delivery platform. It's designed to provide reliable access to digital product catalogs, and sales and marketing content. It does so in a branded native application. It provides online or offline access to digital information. It does this for defined audiences while reporting key data on usage activity to management.
Features of Insite:
Built-in presentation tools
Intuitive and flexible search
Security options for content
iPresent
iPresent gives sellers and marketers a simple and effective way to access, create, and deliver presentations. Content can be presented in-person or remotely.
Features of iPresent:
Customer engagement analytics
Asset distribution platform
Customizable and dynamic presentation engine
KnowledgeTree by Seismic
KnowledgeTree equips sales teams with the information they need to effectively engage buyers. It intelligently serves up curated news, competitive intel, and product updates to reps.
Features of KnowledgeTree:
Predictive content recommendations
Training and coaching tools
Sales content repository
Sales engagement analytics
LevelEleven
LevelEleven is a performance management system. It reinforces key behaviors for sales and customer-facing teams. It drives behaviors that close deals and earn retention. LevelEleven provides personalized scorecards, real-time TV broadcasts, and data-driven coaching.
Features of LevelEleven:
Real-time leaderboards
On-demand gamification
Achievement alerts
Coaching and goal management
Makesbridge
Makesbridge is a CRM-integrated sales enablement software. IT helps sales reps track prospects, score leaders, and close deals faster. Its main selling point is its tight integration with all modern CRM systems.
Features of Makesbridge:
Real-time leads dashboard
Integrated analytics
Instant sales alerts
MarcomCentral
MarcomCentral combines digital asset management, dynamic content customization, and sales enablement into one cloud-based platform. Its primary selling point is the ability to create marketing campaigns with uniform brand consistency.
Features of MarcomCentral:
Digital asset repository
Brand guideline management
Salesforce integration
MarketBridge
MarketBridge is a sales enablement platform that offers real-time, actionable insights. It helps reps get ahead of rapidly changing customer behavior and competitor strategies. It includes multi-channel distribution tools and 360-degree data integration.
Features of MarketBridge:
Predictive customer analytics
Tight CRM integration
Marketing campaign optimization
Mediafly
Mediafly is a self-proclaimed "All-In-One Sales Enablement Platform." It empowers marketers and sellers to easily access, create and share sales content. It offers dynamic messaging for differing market segments. It also offers a suite of interactive sales enablement tools.
Features of Mediafly:
Prospect "self-assessments"
Business value analysis tools
Customized presentations
Membrain
Membrain infuses powerful sales enablement capabilities into sales teams' day-to-day activities. It helps them discover best practices and drive winning behaviors. Leaders can insert custom benchmarks and contextual activities into a dashboard for reps. Reps always have a clear understanding of what action to take next.
Features of Membrain:
Embedded enablement content in sales workflows
Sales training and coaching tools
Dynamic templates and sales collateral
Mindmatrix
Mindmatrix is a sales enablement solution that includes sales automation. It also includes sales asset management and marketing automation functionality.
More features of Mindmatrix:
Training, onboarding and guided selling tools
Sales asset management
Sales and marketing automation
MindTickle
MindTickle is a sales training platform. It designed to make reps as customer-ready and successful as possible. Its main focus is to speed up onboarding and help training principles stick in the minds of sellers.
Features of MindTickle:
Data-driven intelligence to drive customer-facing readiness
Learning and testing tools
Skill certification and coaching events
MindTouch
MindTouch is an enterprise-grade knowledge management platform. It helps sales teams proactively meet the needs of their future customers. It includes a built-in content authoring framework and multi-channel distribution system..
Features of MindTouch:
Collaborative content editor
Asset and link repository
AI-driven content recommendations
Content performance analytics
Octiv
Octiv is a cloud-based content management system (CMS) built for businesses of any size. Organizations can use Octiv to create, share, sign, store, and manage documents. The Octiv platform allows users to automate document creation. It does this using predefined templates, dynamic content and merged data. Users can create and deliver documents from within their CRM. Then they can route generated documents via email or send for signature.
Features of Octiv:
Centralized document repository
Advanced search functionality
Granular security and permissions capabilities
OptifiNow
OptifiNow is a cloud-based sales enablement platform that offers a suite of marketing and sales tools.
Features of OptifiNow:
Lead and contact management tools
Social content collaboration
Marketing automation and analytics
Pipedrive
Pipedrive is a modular sales enablement platform. Its main selling point is the reduction of manual data entry on the part of sales reps.
Featues of Pipedrive:
Custom chatbots and web forms
Communication tracking
Intelligent insights and reports on sales performance
Pipeliner
Pipeliner is a cloud-based CRM with a sales-friendly interface and intuitive administration capabilities. It automates and integrates with most marketing automation and sales platforms.
Features of Pipeliner:
Instant, dynamic visualized reporting
Mobile-friendly
Forecast analytics and performance tracking
Pitcher
Pitcher is a sales enablement tool that offers reps the latest data and collateral. It offers access key messaging online or offline. Their cloud-based, automatic conversion engine allows sellers to deploy materials using drag-and-drop tools.
Features:
API integration with many common sales enablement and marketing platforms
Intelligent content, data, and communication recommendations driven by AI
Playboox
Playboox helps sales teams create effective sales playbooks online sellers. These include manager effectiveness, new-hire ramp up, and selling best practices.
Features of Playboox:
Guided call planning
Deal-specific recommendations
Instant access to crucial sales or marketing information
Pop Art
Pop Art is a mobile-first modular sales platform. It specializes in employee onboarding, training, and asset distribution.
Features of Pop Art:
Content repository
Calculators and product comparisons
Ongoing sales training tools
Postwire
Postwire empowers sales teams to engage prospects beyond email, calls and meetings. A "postwire" is a media-rich, custom communication that fits the prospect's pain points. It helps create more personalized touchpoints.
Features of Postwire:
Dynamic, engaging templates
Mobile-friendly
Integration with common CRMs, including Salesforce
Prezi
Prezi helps sales teams create collaborative, animated, media-rich presentations. These cloud-based presentations can be shared with anyone on any device. Prezi offers special features for sellers including leaderboards and robust analytics.
Features of Prezi:
Seamless PowerPoint integration
Branded templates
Security and permissions options
Prolifiq
Prolifiq is a sales enablement platform built inside Salesforce. It helps keep reps compliant, productive, and efficient.
Features of Prolifiq:
Digital content management
Internal and external usage insights
Account-based selling tools
Prospect.io
Prospect.io is a multichannel sales automation platform. It's designed to increase outbound sales productivity. It reduces the burden of manual data entry and prospecting for outbound sales reps.
Features of Prospect.io:
Automatic list-building tools
Multi-channel campaign builder
Intelligent task lists
Integrations with common CRMs and marketing automation platforms
Qstream
Qstream is a mobile-friendly sales learning platform. It offers coaching optimization and sales performance analytics. Additionally, it offers "micro-learning" training tools into one solution.
Features of Qstream:
AI-driven performance dashboards
Intelligent coaching recommendations
Sales fluency heat maps
Qvidian by Upland
Qvidian is a RFP and proposal automation platform. It streamlines quote and proposal generation for sales reps. It empowers reps to manage content within a centralized library. It also helps reps collaborate on quotes and RFPs, and track quotes through the sales cycle.
Features of Qvidian:
Intelligent workflows for quote assignment and review
Customizable documents and unique templates
Content value analytics
RegalixNytro
RegalixNytro is a training platform. It helps sales teams virtually coach, train, and onboard sales teams remotely at scale. The software facilitates the creation and organization of content. Additionally, it helps with measuring interactive coaching and training content.
Features of RegalixNytro:
Organized, hierarchical content
Mobile-friendly
Contextual learning within CRMs and other integrated software
Virtual onboarding tools
Reply.io
Reply.io is a multichannel sales engagement platform. It automates personal email outreach, calls, and tasks. This frees up reps to focus on closing deals. It offers browser extensions, call recording, and detailed performance analytics.
Features of Reply.io:
Link-building tools
A/B testing functionality
Email sequence templates
Repsly
Repsly organizes reps' sales activity in the field. It makes it easier for leaders to report on and improve seller performance.
Features of Repsly:
Real-time communication
Simple team scheduling
Territory management
RingDNA
RingDNA is a self-proclaimed "revenue acceleration platform." It offers a suite of sales enablement and sales coaching tools.
Features of RingDNA:
Lead prioritization
Sales email automation
AI-driven selling insights
CRM data capture
Sales "game film" recording and review
Repository of sales best practices
RO Innovation
The RO Innovation platform helps sellers create, deploy, and manage sales enablement content. It also helps measure customer-facing content. It offers a centralized library of customer references in an intuitive platform.
Features of RO Innovation:
Prepackaged "microsites" built for each stage in the buying journey
Real-time engagement notifications
Seamless integration with existing CRM and marketing automation tools
ROI Shop
The ROI Shop is a "value selling" tool. It replaces typical Excel-based ROI calculators with a more media-rich, engaging experience.
Features of ROI Shop:
Dynamic and customizable calculators
Compatible with embedded videos, hyperlinks, and tooltips for higher engagement
Sales Coach Premium
Sales Coach is a configurable, context-sensitive playbook. It is natively built in Salesforce. It guides reps to the appropriate content and sales strategy throughout sales cycles.
Features of Sales Coach Premium:
Intelligent sales collateral recommendations
Onboarding tools for new reps
Marketing effectiveness analytics
SalesChoice
SalesChoice is an AI-driven predictive and prescriptive analytics platform. It increases the performance of B2B sales teams.
Features of SalesChoice:
Wins/losses predictions with "95% accuracy"
AI-driven "intent to buy" metric
Analytics based on cutting-edge data science technologies
SalesHandy
SalesHandy is a sales enablement platform that offers a suite of email-centric tools for reps to more effectively meet their quotas.
Features of SalesHandy:
Email and document tracking
Prospect engagement analytics
Real-time notifications for link clicks or email opens
Email templates and automated replies
SalesHood
SalesHood is an "all-in-one" sales enablement platform designed to quickly boost sales performance. SalesHood helps teams learn, coach, and sell faster. It also helps improve onboarding time, quota attainment and sales velocity.
Features of SalesHood:
Automated coaching tools and templates
Repository of best practices and "win" stories
Sales performance analytics
SalesLoft
SalesLoft is a tool to help sellers conduct effective inbound and outbound prospecting. It includes a suite of software tools. It helps build pipelines by more effectively identifying, developing, and qualifying leads.
Salespatron
Salespatron is a content distribution platform. It disseminates sales content reps with a single click. Robust version control functionality ensures only the latest content gets used.
Features of Salespatron:
Advanced engagement analytics
Cross-platform presentations for reps in the field
Prospect engagement analytics
Samesurf
Samesurf is a visual engagement platform for online sellers. It includes a suite of advanced screen sharing and "co-browsing" tools. It creates an impactful content-sharing experience.
Features of Samesurf:
No installs or coding necessary
Fast, cross-platform co-browsing experience
Security features like redaction and field blocking
Single-click "control passing"
SAP Sales Cloud (Formerly CallidusCloud)
SAP Sales Cloud is a suite of software sales enablement solutions. These include lead identification tools, territory and quota distribution software and proposal generators.
Features of SAP Sales Cloud:
Customer experience monitoring
Sales gamification
Learning management
Showcase Workshop
Showcase Workshop, also referred to as Showcase, is a media-rich presentation-building platform. Users upload files and images to the application. It then generates presentations viewable on a suite of mobile apps.
Features of Showcase Workshop:
Real-time analytics on presentation engagement
Easy-to-use media to presentation conversion engine
Showpad
Showpad is a powerful, flexible platform. It helps centralize your sales, marketing, onboarding, training, coaching and conversational content. The platform finds and recommends the right content for every selling situation. It also delivers training and coaching in the scenarios and formats that work best for sellers.
Skuid
Skuid is a Salesforce-based application. It allows organizations to create apps, forms and workflows. It does so in a way that meets their exact needs without touching code.
Features of Skuid:
Easy creation of custom deal, opportunity, or lead management apps
Custom service/case/order management and CPQ apps
Consumer-grade customer or partner portals
Dynamic forms and data entry workflows
SpringCM
SpringCM is a DocuSign Company. It helps generate, automate, manage, and store documents and contracts. It does so in a secure cloud server. SpringCM offers powerful search functionality and automated workflows. It also offers detailed analytics at every stage of the buying or review cycle.
Swipe
Swipe is a visual CRM for iPhone and iPad. It combines photos with sales data to build visual diaries of your deals.
Features of Swipe:
Deals and contacts are shareable with employee, partners, and customers
All visual diaries are version-controlled and updated in real time
SwissVBS
SwissVBS is a digital learning company. It aims to improve business performance through learning and technology. Its main selling point is intuitive, strategic learning modules for ongoing employee training.
Features of SwissVBS:
Gamified learning modules
Off-the-shelf preloaded courses on a variety of subjects
Mobile learning platform
Tellwise
Tellwise is a sales acceleration platform. It's designed to accelerate the sales pipeline through analytics and multi-channel integration.
Features of Tellwise:
Phone, email, chat, and presentation integration for unified communication
Predictive sales analytics
Integrated phone dialer
AI-driven sales intelligence
Tier1CRM
Tier1CRM is a sales enablement platform built on top of Salesforce. It offers a suite of flexible integration tools. It offers simply configurable front-end views. It empowers speed and efficiency in targeting and engaging the best sales opportunities.
Features of Tier1CRM:
Quick views and reports on clients and prospects
Actionable insights on-the-go
UpSync
UpSync is a powerful mobile sales presentation app. It's designed to organize, manage, and share timely and relevant content. It allows organizations to centralize their most relevant and up-to-date e sales materials. All in one secure repository.
Features of UpSync:
Support for all major file formats
Version controlled
Sharing and security permissions
Drag-and-drop presentation creation
Velocify
Velocify is a comprehensive lead management solution.. It's built for mortgage brokers, educational institutions, and insurance organizations. It's built for those that primarily sell their products or services over the phone or via email. The software's main focus is helping its customers convert leads into clients. And also automating sales operations.
Features of Velocify:
Robust reporting features
Workflow automation
Lead scoring and lead routing tools
Duplicate management
VipeCloud
VipeCloud is a suite of online sales enablement tools. They include email marketing, marketing automation, and a lightweight CRM. According to their website, they pride themselves on "unparalleled, responsive" customer service.
Features of VipeCloud:
Sales velocity measurement and analytics
Inbox-synced company records that eliminate manual data entry
Automatic call and meeting scheduler
Full-scale analytics and reports
Wyng
Wyng enables brands to engage and collect permission-based data. It collects the data from consumers on owned media. This is done through "microsite" creation, powerful email capture tools, and in-depth workflows.
Features of Wyng:
Personalized prospect experiences based on gathered data
Drag-and-drop landing page builder
Mobile-responsive
Xyleme
Xyleme is a learning content management system (LCMS). It helps learning and development professionals author, publish, deliver, and analyze content. It comes equipped with powerful content creation tools. These empower leaders to quickly create sales training and make it accessible anywhere.
Features of Xyleme:
Security permissions based on document or employee role
Mobile-friendly
Robust analytics on training usage and impact on employee performance
Yesware
Yesware is a free sales productivity platform that integrates with Gmail or Outlook365. It includes powerful tools for prospecting and scheduling meetings. It can be implemented in a few clicks and even features free customer support.
Features of Yesware:
Automatic meeting scheduler
Intelligent follow-up reminders
Integration with Salesforce and other CRMs
Subscribe to Accent's Blog
Get Accent's latest sales enablement articles straight to your inbox.