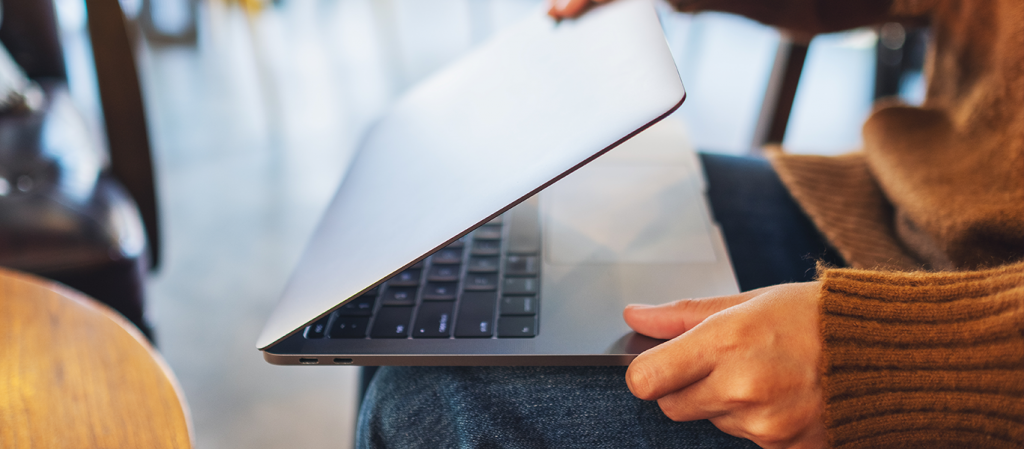 Liz McChrystal, Ph.D.
5 Ways to Leverage AI in the Sales to Customer Hand-Off Process
Aligning sales and customer success (CS) on the critical "handoff" is a must for revenue teams. It's vital to start the customer relationship on the right track. It will improve retention and increase up-sell and cross-sell opportunities. 
The hand-off from sales to service is also important for the long-term customer value. It's the first impression customers get in terms of how they will be treated going forward. The transition should be seamless. It's a chance to delight the buying team and create a loyal, lifelong customer. 
So, how can AI assist with hand-off?
Scoring ideal customer profiles
It's important that sales and customer success are aligned on the meaning of a good customer—or ideal customer profile (ICP).  
AI is the perfect tool for this. It can analyze firm characteristics, success criteria, activities and behaviors, personas, and more. It can score customers against a perceived ICP, or even provide the data to create a new ICP overtime.  
This scoring criteria can be used in the sales process and help reps prioritize their time on opportunities. In other words, it focuses their time on profiles that are the right fit for the organization while avoiding poor fit customers.  
Furthermore, the profile created during the sales process is very valuable at handoff time. Customer teams gain quick understanding of the new customer and can make adjustments as needed based on the profile information.  
Visibility into all sales activities and discussions
Sales AI improves the efficiency of the account handoff by providing all critical information—activities and discussion—before the first onboarding call. If you're leveraging sales AI in the sales process, then all the automatically captured emails, activities, and meetings with the customer are available and visualized for the supporting team. From the initial meeting all the way to closing conversations. 
The Customer team can review and understand: 
W

hy the

 customer

 purchased

 

The

 challenges they 

want

 to address

 

Expected timeframe

 

K

ey influencers, supporters

,

 and potential detractors 

 
The immediate visibility and insight can streamline the sales to CS briefing, answering the essentials moving the discussion to more forward-facing account strategy. It shifts the focus to overall success criteria and tasks that need to be addressed versus spending time on recounting the sales events in the buying process. 
Automatic notifications
Ensure the success team is ready for new clients by leveraging AI diagnostics to notify the assigned implementation and success managers of late-stage conversations. These notifications can act as triggers to promote internal collaboration and project planning plus schedule a service meeting with the potential new client. 
Send an automatic 

welcome package
Timing is everything with the sales to CS handoff. Leverage AI to automatically trigger a welcome communication. This communication can be a simple email that helps keep the momentum going by: 
T

hanking them for their business

 

C

ommunicating expectations

 

Introducing the assigned CS manager

 

Provid

ing

 an o

nboarding process overview

 

Establishing n

ext steps

 in the

 

process

 
Use AI to align and facilitate team-on-team communication
The sales team has worked hard to ensure that each persona is engaged and bought into the project. As sales transitions the buyers to the customer team, you want to make sure that team-on-team communication continues.  
AI can bring that visibility and suggest next steps in terms of which buyers to communicate with and when. It can provide visibility into each contact's level of influence and engagement. This will help you strategically plan how you build relationships with each stakeholder, and better understand their key areas of interest in the project.  
Use AI diagnostics to set the proper communication cadence. AI can trigger reminders for each team member to communicate with their peer, plus suggest topics to ensure the interactions are value-adds for the customer.  
Summary
AI is a powerful tool to leverage in the sales to CS handoff. It helps create a more seamless hand-off improving retention and expansion opportunities. The key value AI brings customer teams is visibility. Visibility into the new customer's profile, what's been done, what's been said, and what's been promised during the selling cycle. Visibility into the buyer engagement data aligns sales and customer teams—bringing better insight into what buyers are expecting and need. Armed with information and insight, customer teams are better positioned to delight the customer and develop a healthy, long-term relationship. 
Liz McChrystal, Ph.D. 
VP of Customer Experience 
Accent Technologies 
Subscribe to Accent's Blog
Get Accent's latest sales enablement articles straight to your inbox.
Accent Technologies is the first and only SaaS company to bring together Sales AI and Content Management in a true revenue enablement platform. We provide both sales and marketing with better visibility into the performance of their teams. This drives revenue through intelligent recommendations for complex sales scenarios and provides the data for rich analytics that calculate buyer energy and power better coaching, forecasting, and long-term customer support. Learn more about our solutions or request a LIVE DEMO to see it in action.