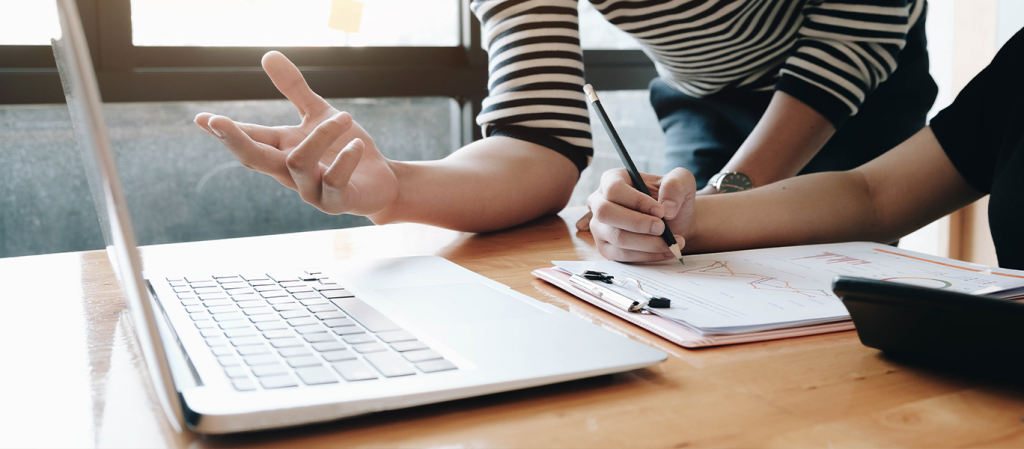 Accent Technologies
Sales Enablement vs. Content Management: Beware of Short-Sighted Solutions
One of the many things that keep business owners up at night is deciding what content management tools to use. It is understandable as the ability to retrieve the right video, presentation, brochure, or any other material at the right time can spell the difference between closing a deal and missing out on an opportunity.   
However, looking at content management with blinders might be a mistake. Instead, all stakeholders must focus on a better solution: choosing the right sales enablement tools for the business.  
Some people confuse one with the other, but they are two different things. Content management addresses one fundamental pain point: access to sales materials.  
Content Management Defined 
Sales content is a company asset that can help direct a potential customer to your product or service. When used correctly, it can explain in a very compelling manner how your offering is the best option in the market when it comes to meeting the needs of your target audience.  
Examples include case studies, informative blog posts, product comparisons, and even personal testimonials.  
Sales content management is the process of storing, organizing, and distributing these materials, making it easier for your sales team to access whatever they need whenever they have to.  
Effective implementation of this strategy allows your reps to have more meaningful client conversations, putting them in a better position to guide potential customers toward a purchase.  
Having said that, if you focus solely on content management, there is a good chance that you will fall short of your business goals.   
Where Sales Enablement and Content Management Overlap 
By now, you probably have a good idea of how sales enablement and content management are intertwined.   
Sales enablement is a comprehensive strategy that kicks in even before you hire your rep, and it is integrated into many of your sales operations. It can empower your sales team and make it more productive if done right.  
Sales enablement has many sides, and content management is just one. Content management allows your reps to find the collateral they need to make a better case when trying to persuade a potential buyer, which is one of the more pressing challenges for converting leads.  
At this point, the paths of sales enablement and content management cross. If you want to empower your reps for success, you must help them access the right resources at the right time to engage customers at a meaningful level.       
Where Sales Enablement Goes Beyond Content Management 
As mentioned before, content management is just one component of a big machine that is sales enablement. Sales enablement includes critical operations that extend far beyond brochures, videos, and other forms of content.  
One example is training your sales reps using playbooks, call scripts, and buyer persona documents. Another is putting a system in place that will help ensure your team's adherence to established sales processes.  
You could even integrate sales enablement elements into your onboarding process by giving your new hires a deep appreciation of your company's value proposition from Day 1.   
In other words, knowing the sales content and how to access them is just a tiny part of a rep's job. They must also have the skills and training that will enable them to squeeze the most value out of each material.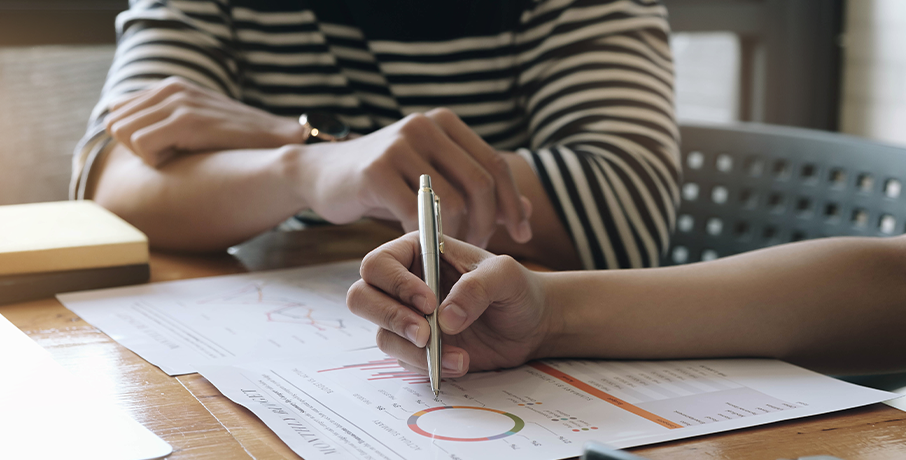 Why Is It Important to Think Bigger Than Content Management? 
Content management is an essential aspect of selling. Nothing is more frustrating for a sales rep than meeting a promising prospect and not having access to the appropriate materials to help close the deal. 
It is a common problem, and it happens more often than you might think, despite all the content management tools available in the market.  
However, proper handling of sales content is only one problem among many facing sales reps today. So if you focus solely on it, you will be solving only one issue and then have to move on to the next. 
Over time, you will end up with a fragmented strategy.   
Another thing that you have to consider is that content management might meet some of your needs today, but what happens if they change?  
Will it still work if a new trend emerges that impacts the behavior of your target audience? 
There is a good chance it won't, which means that focusing on content management alone is not the most efficient way to meet your sales quotas and revenue targets.  
The best approach is to implement a systematic strategy using sales enablement solutions. It can help grow your business today and lay the foundation for the future.  
SEE ALSO: 10 Steps to master a content management role out Infographic
Top 3 Contending Content Management Solutions 
There are several content management solutions today, and choosing one can be overwhelming.  
To make your decision-making process easier, here are three of the most effective sales content management tools for creating, storing, and handling content.  
SharePoint 
SharePoint is a tool businesses use to organize, share, and access information, including sales content. Even better, it allows you to do all these from any device. All your reps would need is connectivity and an updated browser such as Chrome, Firefox, Internet Explorer, and Microsoft Edge.  
There are several SharePoint products for you to choose from, including SharePoint in Microsoft 365, SharePoint Server, and SharePoint Designer 2013.    
SharePoint in Microsoft 365 is a cloud-based service hosted by Microsoft. It is the best option if you do not want to invest time and energy in maintaining and updating systems, leaving you with more resources for other value-adding business activities.  
SharePoint Server is an on-premise content management solution that offers additional capabilities, including advanced lists and libraries, search capabilities, and the option to integrate with other software solutions and ERP systems. 
SharePoint Designer 2013 is one of many free content management tools to help design websites. 
Many businesses like using SharePoint because it is highly intuitive and customizable, allowing your reps to access, share, and discover resources quickly across all devices without going through a steep learning curve.    
Showell
Showell is a highly advanced sales content management platform that allows users to access, share, present, and even monitor sales materials from anywhere with lightning-fast speeds. Aside from being a powerful tool, it is effortless to use, which helps make it even more effective.  
Showell consists of two main components: Showell Admin and Showell App. Showell Admin lets your reps organize brochures, slides, videos, and other materials, making it easier for them to prepare for meetings with potential clients. 
It also allows certain users to create groups and set permissions to add a layer of security for sensitive content.     
On the other hand, Showell App is used mainly for browsing and searching content. This feature will help ensure that none of your sales materials will fall through the cracks and go to waste.  
Aside from making your content more accessible, the Showell app further enables your sales team by providing valuable features like configurators, surveys, and lead generation.  
Highspot 
Highspot is a very effective content management platform with various sales content tools, content analytics, and other valuable features. 
It helps your reps find the best sales materials for any given situation. It also offers many different ways for its users to present these materials and even allows them to determine the level of engagement of their target audience. 
On top of all these core capabilities, Highspot includes asset management, sales playbooks, and other tools that can help empower your sales team. 
The advanced analytics function offers valuable insight into a material's performance throughout the sales cycle, allowing both your marketing and sales teams to optimize it.  
Top 3 Contending Sales Enablement Solutions 
Every business is different and has unique needs in terms of sales enablement. However, some platforms offer comprehensive and customizable solutions. Here are the best sales enablement options in the market today.   
Accent Technologies 
Accent Technologies is a provider of cloud-based sales enablement solutions that has been in operation since 1990. What sets it apart from other companies is that it focuses heavily on Data Science and AI to help make revenue teams much more productive.  
Accent Technologies offers comprehensive content management through fast and easy access, automated setups and updates, and personalization. 
It even has an Intelligent Search function that lets users go straight to the page or part of the video they need.   
It facilitates AI-assisted selling, which can do much more than just make your sales materials more visible to your sales team. It helps your reps focus on the right deals and develop the best ways to move forward with the sales process.  
Auto-tagging and audio transcription functions capture helpful information from all seller-buyer interactions. What's more, these happen automatically, allowing your sales team to focus on what it does best. 
If you look closely at the sales enablement platform, you will see that it has different solutions for different needs. Nevertheless, they can all be integrated into one seamless package if this is what you prefer.  
Showpad
Showpad is a sales enablement platform that combines content management and vital sales processes like training and coaching. 
It helps businesses create a centralized location for all sales materials, giving the sales reps a secure place to access, share, and present content. 
Even better, it incorporates visually engaging elements that make the experience for both the seller and potential buyer.  
Marketers will also find Showpad helpful in acquiring insights in the later stages of the buyer's purchasing journey, allowing them to create and focus more on suitable types of content.  
Seismic
Seismic is a sales enablement platform that also offers digital sales engagement solutions. It provides innovative capabilities to both marketers and sellers, allowing both teams to create and deliver a compelling sales pitch that drives growth.  
With Seismic, the marketing team can create, manage, and distribute content efficiently from one place. The sales enablement team can then deliver these materials through training and analytics. Finally, reps can access all the content and personalize the library depending on what type of deal they're working. 
Playing the Long Game
Content management is essential and complex, and it's easy to lose yourself in your effort to implement it.  
However, don't forget to look at the bigger picture by empowering your sales processes and revenue teams. Make sure that you invest in the right technologies — namely, a robust sales enablement tool that can grow with you.  
Subscribe to Accent's Blog
Get Accent's latest sales enablement articles straight to your inbox.