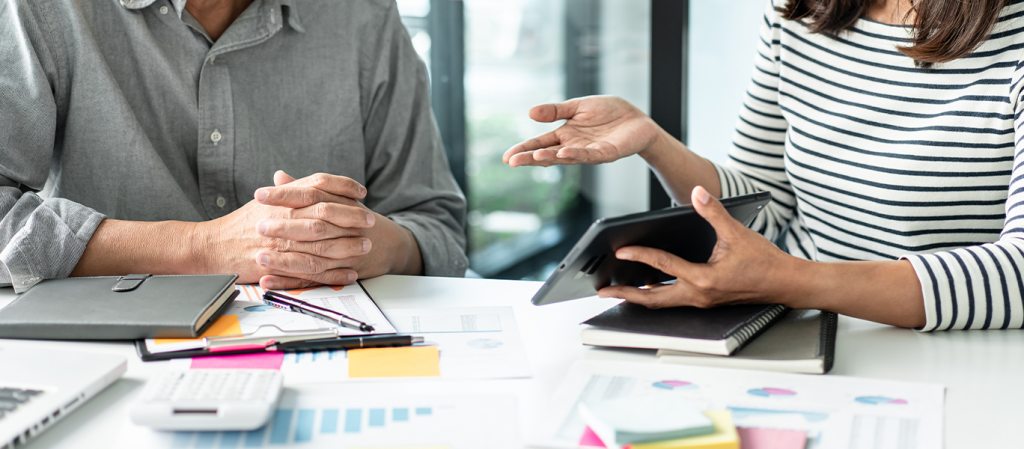 Accent Technologies
5 Ideas to Improve Your Sales Enablement Strategy  
New buying habits, shifting markets, and aggressive growth objectives have made today's business landscape extremely competitive.  
To cut through the noise, many businesses are investing in sales enablement, and for a good reason. Sales enablement is the most obvious way for marketing and sales teams to up their game.   
According to CSO Insights 2018 Sales Performance Study, 61 percent of companies now have a dedicated sales enablement function. 
However, while a sales enablement strategy provides the framework for your sales team to close deals, it is not a one-and-done strategy. Companies that excel at sales enablement recognize that it is a continuous process. 
To reap the benefits of sales enablement, you must set it up in such a way that you can easily pivot and evolve your strategies as needed. This agility will assist you in keeping up with the ever-changing needs of buyers and staying ahead of the competition.   
But, simply creating a strategy is not enough; the emphasis must be on ensuring that the system you create is sound and meets all of the right metrics. 
By the end of this post, you'll understand:  
Why a good sales enablement strategy is so important

 

Best practices for sales enablement success

 

How to implement a sales enablement solution (without disrupting your current operations)

 
The Importance of a Good Sales Enablement Strategy 
Research by Salesforce and Publicis.Sapient discovered that 64% of buyers believe brands do not truly understand their individual needs and desires. This is a thinly-veiled clue that brands need a more personalized approach to sales.  
This is where an effective sales enablement strategy comes into play. 
A good sales enablement strategy provides your team with a superior framework for organizing and collecting data from touchpoints at every stage of the marketing and sales cycle. Data on customer personas, pain points, historical behavior, buyer intent, and more is helpful in creating the personalized engagement that today's buyers expect. 
As a bonus, better data collection and organization will also increase your team's efficiency. With valuable resources at their disposal, they'll be able to make faster data-driven decisions.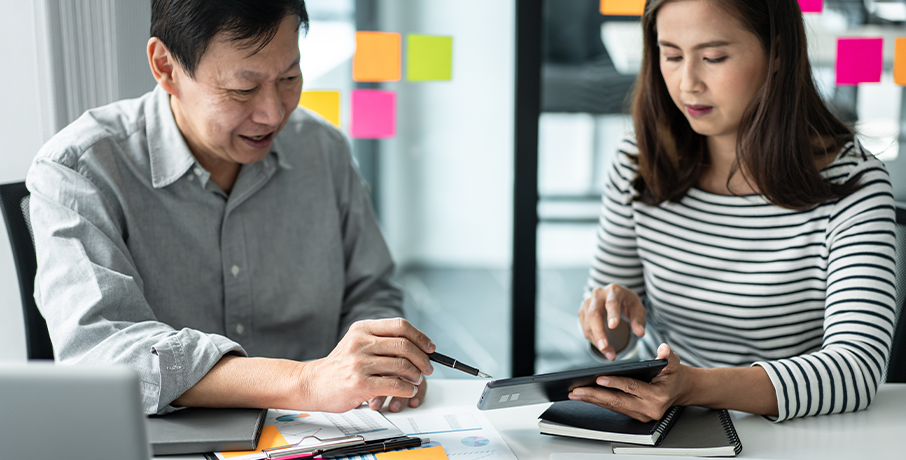 The Case for Using Digital Technology in Sales Enablement
Modern buyers are more empowered and informed than ever before, and marketing and sales strategies must evolve to keep up. 
Your prospects want more than just a good product at a reasonable price. They want to establish a relationship with a company they can rely on to provide the information they need to make informed purchasing decisions. 
In other words, selling has evolved from transactional to consultative. According to Gartner Insights, "The ready availability of quality information through digital channels has made it far easier for buyers to gather information independently, meaning sellers have less access and fewer opportunities to influence customer decisions." 
This means potential buyers are already more than halfway through their decision-making process before they begin to engage with your business. 
This puts your business in the unique position of dealing with informed prospects who don't require the standard one-size-fits-all elevator pitch. Instead, they are looking for customized solutions to their specific problem.  
However, serving your prospects with tailored solutions at each point of the sales cycle is easier said than done. Fortunately, digital technology makes it easy to design and adapt marketing materials to support your sales and marketing materials and to distribute them anywhere and at any time. 
One such tool is Accent. Our sales enablement tool is designed to assist you in delivering the right content to your buyers at the right time. Our integrated CRM provides useful visualization of all sales activities, allowing you to prioritize tasks and save time while maintaining the quality and uniqueness of the content you serve your prospects.
Accent takes the guesswork out of sales data collection and analysis by providing you with the tools you need. With complete control and confidence over every sales interaction, you can create marketing and sales content that expertly guides prospects through your sales funnel, connects with them using the appropriate language, and addresses their pain points.
Learn more about our SALES ENABLEMENT PLATFORM, or get in touch with us today to schedule a LIVE DEMO of one of our solutions.
Implementing a good sales enablement strategy process from the ground up may take time and money. However, these investments will inevitably uncover new opportunities and benefits for your company. Such as: 
Efficient Sellers:

Because sales enablement data can be easily integrated with your existing DAM and CRM systems, any changes you make to your sales enablement process can be scaled as needed (without the need to manually update software or deal with the presence of disparate data sets). As a result, your sales team will be able to operate more efficiently on a technical level.
More Opportunities to Up-sell and Cross-sell:

A good sales enablement strategy immediately results in closer, more efficient collaboration between marketing and sales. Cleaner workflows enable your sales and marketing teams to identify opportunities to upsell, cross-sell, and resell to existing customers more quickly. It is not uncommon for companies that use sales enablement to report an increase in upsells and cross-sells.
Reduced Sales and Marketing Spend:

Having one platform that serves as a single source of truth for all sales data, customer insights, and marketing collateral mean that everything your sales team needs is in one place. This allows your company to get a better return on its content creation investments. Savings on sales marketing spend include the cost of training your team when you use tools like Accent, which come pre-loaded with asynchronous learning modules, self-service tools, and interactive developmental milestones, allowing for continuous professional development of your team.

 
Best Practices for Creating an Effective Sales Enablement Strategy
Now that we've established the importance and benefits of incorporating a high-performance sales enablement strategy for your company let's look at the best practices for doing so. 
1. Hire Right
Recruiting the right team members is critical to the success of your sales enablement strategy. After all, they will be the ones to put your ideas and processes into action.  
As a result, ensure that your talent acquisition teams understand the skill sets, qualities, and experience you seek in sellers and marketers. 
Include well-defined job descriptions for sales enablement staff as a best practice when developing your formal sales enablement strategy. This includes outlining specific goals, KPIs, and expectations. 
Responsibilities within your marketing and sales departments must be clearly delegated and defined for your sales enablement strategy to succeed. 
Consider the following functions when developing KPIs and goals for your sales enablement process: 
 

Sales Playbook Training

 

Deal Support 

 

Onboarding Software & Strategy

 

Methodology Training

 

Sales Content Awareness

 

Sales Projects and Campaign Best Practices

 

Customer Relationship Management (CRM) Best Practices

 

Sales Tools and Technology Training

 

Ongoing Development and Training 

 
Ensure that the people you hire not only commit to those goals but also demonstrate a "revenue-first" mindset for the company. 
It goes without saying that your company should be on the lookout for sellers and marketers with strong communication skills to gain buy-in, pitch initiatives, and provide company and product information. 
Note: Prior sales experience should be considered a plus but not a requirement when hiring ( According to SiriusDecisions, although 85 percent of sales enablement professionals have worked in sales, many others come from consultative or training roles). 
2. Use Data Everywhere
Data is king, particularly in sales enablement. Buyer habits are constantly changing, and intuitive sales data is the only way to ensure your sales enablement process is delivering on its objectives, particularly regarding the content served to prospects and buyers. 
In other words, make content decisions based on data. That is, what actually moves the needle with buyers, not just the latest strategy or piece of marketing collateral.  
Of course, to do so, you must regularly assess your sales enablement strategy and process. This assessment can be carried out on a quarterly or monthly basis. Whatever schedule you choose, the overarching goal of your evaluation should be to identify how your sales enablement process is performing in relation to the KPIs and goals you set.  
Once you've measured your progress, make the necessary changes to improve the performance of your strategy. 
For example, consider creating more content that results in wins first – rather than other statistics such as usage.  
You can also create a matrix of content that should be used more, retired, or improved. Aside from content, prioritize tracking sales and marketing activities across your teams to quickly identify skill gaps that may be affecting the performance of your sales enablement process.  
Take it further by introducing Salesforce data to review your sellers "readiness actions" alongside the sales performance indicators that motivate productivity. Then, prioritize training that addresses those particular weaknesses. 
3. Align Marketing with Sales
One of the primary goals of implementing a sales enablement strategy is to enable your sellers to move more leads through the sales funnel, close more deals, increase business profits, and, ultimately, encourage business growth.  
However, in order to be effective, your sales enablement strategy must foster alignment between marketing and sales. 
What exactly does this mean? Your sales and marketing teams should have the same understanding of what qualifies a lead as a sales-qualified lead (SQL) or marketing-qualified lead (MQL).  
Understanding what qualifies each lead in your sales funnels will help both teams better function in their roles.  
In other words, make certain that your sales enablement strategy is developed with sales buy-in at every stage (and that everyone in marketing and sales is behind the process). They don't have to be present when you're writing it but don't wait until the reveal to get feedback from your marketers and sellers. 
Your sales enablement process should also encourage sales and marketing to collaborate on emerging trends, lead quality, pain points, and prospect questions.  
4. Organize Content Efficiently
Your sellers require high-quality content now. To close deals, they must strike while the lead is still hot. Therefore, providing access to relevant content that will assist them in closing the deal should be a top priority when you are developing a sales enablement strategy. 
It all starts with putting in place a system that allows for quick access to content, like an easily accessible content library containing all of your company's most recent sales and marketing resources. 
Powerful search functionality is essential for this to work.  
Ensure that sales can search not only by the type of content (for example, case studies) or industry but also by content within the content (e.g., specific lines of text or pieces of a longer video). Run your content retrieval process through its paces to identify bottlenecks and remove them for faster content output — continually improving it with detailed engagement data.  
The right sales enablement tool, such as Accent, which includes built-in engagement and conversion insights, will enable you to optimize not only your content but the entire customer journey.  
Review which topics and pages they are engaging with right in your CRM so you can ensure your content library contain relevant information your sellers and prospects require. 
5. Serve Up Training With Content
Marketers and sellers will be more excited and inclined to use the sales enablement strategies you devise if they understand how it will help them run their daily tasks more smoothly, work smarter, and close more deals.  
As a result, prioritize ensuring that your sellers and marketers receive thorough training and onboarding. 
However, training should be an ongoing process (as new information becomes available, processes change, and strategies evolve), and it should be tailored to each seller and marketer on your team whenever possible. 
Each member of your marketing and sales team will have unique strengths and weaknesses. Individualized training will assist you in identifying and serving relevant information to address areas for improvement. 
Designate team members to proactively provide sellers with training or information that is relevant to specific deals in the funnel. Also prioritize critical skills pertinent to the success of your sales enablement process during training. 
Skills such as storytelling, time management, objection handling, active listening, and communication skills – providing examples of what good looks like so your sellers have something to strive for. 
6. Implement Your Sales Enablement Process Easily
Accent's innovative sales enablement solutions combine a suite of powerful features into a single tool, including:[Text Wrapping Break] 
AI-powered content recommendations

 

In-app analytics

 

A powerful search functionality

Seamless integrations

 
Sellers and marketers benefit from sales enablement the moment they log in, with detailed access to all the customer data and sales content they require. 
For more information on how to make sales enablement work for your company the Accent way, get in touch with us today to schedule a live demo of one of our solutions.  
Subscribe to Accent's Blog
Get Accent's latest sales enablement articles straight to your inbox.