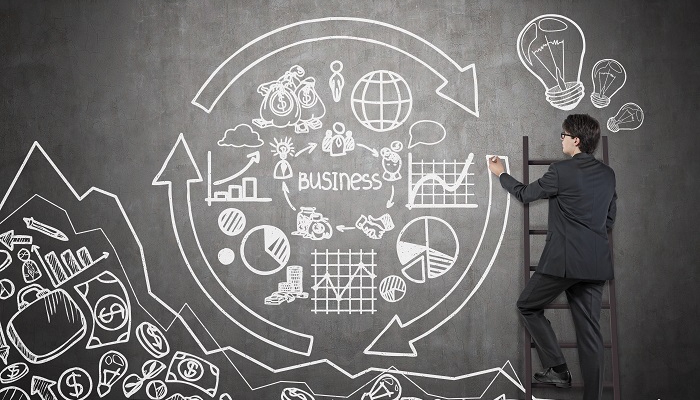 Greg Richards
Solution Selling Doesn't Work, But There's a Better Way
Your prospects are harder to reach, harder to make a significant impression on and even harder to convert into loyal clients. This is because the B2B buyer has evolved drastically in the past few years: He's more informed, more confident and more independent than ever. He makes 60% of his decision-making process before approaching your reps. So does this mean the end of the sales team? Yes… and no. This isn't about the "death of the salesman," but the birth of a new, more effective way of selling.
To win in today's market, your sales reps need to trade in reactive, traditional "solution selling" for proactive, value-driven insight selling.
Why solution selling is no longer the solution.
Solution selling used to work. Sales reps uncovered buyers' needs and sold them "solutions" based on those needs. These solutions were generally intricate combinations of products and services. And it worked because buyers didn't know how to solve their own problems. Sales reps asked questions that prompted a "hook" for their solutions, sold those solutions and then went home happy at the end of the workday.
The Harvard Business Review (HBR) sheds some lackluster light on the traditional, "hook-hunting" solution seller:
A (traditional) rep begins by identifying customers who recognize a problem that the supplier can solve, and gives priority to those who are ready to act. Then, by asking questions, she surfaces a "hook" that enables her to attach her company's solution to that problem. Part and parcel of this approach is her ability to find and nurture somebody within the customer organization—an advocate, or coach—who can help her navigate the company and drive the deal to completion.
But this traditional, "sit-back-and-react" sales approach no longer culminates in effective sales enablement. The 21st century B2B buyer is remarkably different than that uninformed buyer of the '80s and early '90s. Armed with sophisticated procurement teams and purchasing consultants – who themselves are armed with loads of data and programs to make sense of that data – today's B2B buyer defines his own solutions.
So where do your sales reps fit in? They don't – not with that traditional approach to selling, anyway. They fit in by stepping up their sales efforts. They fit in by insight selling.
Selling with insight.
Unlike traditional solution selling, insight selling is meant to challenge the buyer: by shifting the buyer's perspective of his own business and pushing him (strategically and gracefully, of course) out of his comfort zone with cogent, value-pumping content.
Instead of probing the buyer with questions and hunting for hooks, your sales reps need to be a proactive source of value for the buyer. This means giving them insight that they simply did not have before, proving themselves useful and, best-case scenario, indispensible to the prospect.
Forrester Research tells us that only one in eight B2B sales meetings creates any useful value for the prospect. What about the remaining seven? They are wastes of time and wastes of effort, ending without decisions made or sales closed. And these sales reps are certainly not going home happy at the end of the workday.
Creating value for your prospects.
Sales reps can no longer afford to sit back and wait for buyers to come to them. They can no longer afford to merely collect and collate information, ask questions and come up with "solutions." They can't afford to do this because it simply doesn't work anymore. Your buyers aren't coming to your sales team because they don't see any value in your sales team.
If your sales team wants to make any impact whatsoever on the B2B buyer, they have to get serious about creating real value. They need to proactively collaborate with the prospect, helping to shape their vision of a more productive future and guide them with insight through the sales process.
This means they can't be afraid to challenge the prospect with new information and unique ways of thinking about their business. This is what separates high-performance sales stars from sales reps that provide no real value to buyers… and no solid sales at the end of the day.
Look for flux, track down change agents and coach your buyers.
HBR provides the following tips to transform lackluster sales reps into take-charge sales enablement stars that win with today's B2B buyer:
1.    Look for agile organizations in a state of flux rather than ones with a clear understanding of their needs.
Since they're already reexamining the status quo, these buyers are looking for insights. Therefore, they're naturally more receptive to the disruptive ideas that high-performance sales reps bring to the table.
2.   Seek out a different set of stakeholders: skeptical change agents, not friendly informants.
The friendly informants are nice, and you may get some success with them, but they're not the ones convincing their company to shake up its way of doing business. The skeptical change agents, while intimidating and challenging for reps to take on, are the ones who are open to change: shifting their perspective and pushing their business to a higher level with the unique value your reps provide them.
HBR presents this quote from a particularly high-performance sales rep: "If the customer isn't skeptical and doesn't push me, then either I've done something wrong or she just isn't serious."
3.   Coach those change agents on how to buy, rather than quizzing them about their company's purchasing process.
Why? When you're quizzing prospects, you're getting an idea of what they already know. This doesn't give the prospect any value, and it certainly doesn't give your reps an upper hand. To set your company apart from the pack of competitors with similar products and services, your sales team must engage prospects much earlier in the buying process.
Another HBR interview with a star rep: "I don't waste a lot of time asking my customers about who has to be involved in the vetting process, whose buy-in we need to obtain or who holds the purse strings. The customers won't know—they're new to this kind of purchase. In the majority of my deals, I know more about how the purchase will unfold than the customers do. I let them champion the vision internally, but it's my job to help them get the deal done."
And this, of course, is where content marketing and lead nurturing campaigns, co-launched by the collaborative efforts of sales and marketing (i.e., the revenue department), show their vital value for effective sales enablement.
If your sales reps aren't using insight selling to educate, help and guide prospects throughout the entire buying process, it's very likely that your company's sales meetings aren't part of that "one in eight" that culminates in value-driven sales enablement.
Ready to transform your underperforming sales team into high-performance value creators? Fill out the form below to start the conversation with Accent Technologies about getting your team winning with insight selling.