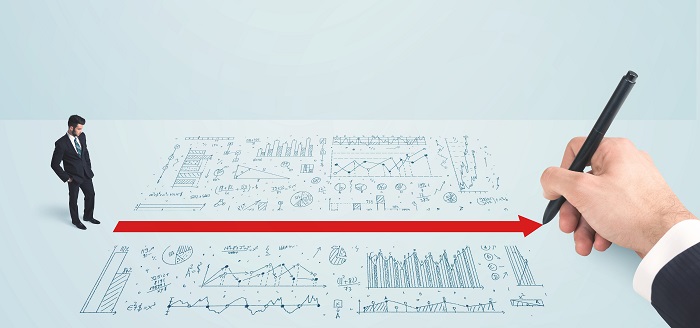 Greg Richards
5 Content Marketing Strategies for B2B Sales Enablement
When it comes to marketing communication and sales enablement content in the B2B market, there are a few (somewhat discouraging) numbers you should be aware of:
The International Data Corporation (IDC) reports that 56% of the buying process is spent searching for educational content.
According to IDG Connect, 86% of B2B buyers say that marketing content is not useful, relevant or aligned with the needs of decision makers at their companies.
Studies from Forrester show that 76% of buyers choose a vendor that delivers effective value messages: Why buy? Why buy now? Why buy from us?
Sirius Decisions tells us that the #1 inhibitor to sales enablement is the inability to communicate a value message.
You want shorter sales cycles, and your buyers want shorter buying cycles. You're both essentially on the same page here, so what's the problem? What's the disconnect?
The disconnect stems from sub-par marketing communications.
Without that relevant, valuable information they're (fruitlessly) searching for, your buyers are unable to make those informed, efficient decisions that help them move seamlessly along the decision-making process.
Only with consistent and cogent content marketing campaigns are you able to effectively guide leads along your pipeline and achieve effective sales enablement.
1.    Provide content throughout the entire buying cycle.
Content marketing produces the qualified leads. Your sales team needs to continue leveraging this content (the content that caught their attention in the first place) with a dedicated content sales strategy. Because they're closer to your leads than the marketing department, your reps are able to deliver content at a more personalized, targeted and segmented level. Tailor content for each buyer.
2.   Tailor content to create consensus.
Effective marketing content is tailored to go beyond the "champion" (i.e., your sales rep's direct points of contact). Hyper-personalized content marketing solutions enable your sales team to present your company to the rest of the organization. It gets your company's message to all the decision makers, helping to build consensus.
3.   Communicate with marketing to access the right resources.
Make sure that your sales and marketing efforts are aligned so that your reps always have the most appropriate marketing content to nurture each lead, depending on his stage in the buying cycle.
4.   Implement automated, yet customized lead nurturing campaigns.
This is a program that sends out a strategized, logical sequence of deliverables, matching up types of content to the buyer's needs and where he is in the decision-making process. For example, if the buyer looked at one of your whitepapers with more general messaging strategy, the next step is to send a more in-depth, more targeted case study.
With integration marketing tools like sales portals and deal rooms, you get insight into the buyer's actions and acceptance of the material you shared with them: Did they open it? Did they download it? Did they share it with someone? This allows your reps to make more informed decision as to what type of deliverable to send next.
5.   Use multiple messaging tactics.
From product brochures and whitepapers to ROI calculators and case studies, multiple marketing communication tactics amplifies the value you provide for your buyers. This not only highlights your company's authentic thought leadership, but it also improves the probability that your messaging is understood and accepted for effective consensus building.
Give your buyers what they want: that relevant, valuable content that helps them make their own buying decisions and gain confidence in your company's insights and offerings.
Start winning over the information-obsessed B2B buyer with powerful marketing communications that promote consensus and sales enablement. Schedule a demo to jumpstart your content marketing program with Accent Technologies.