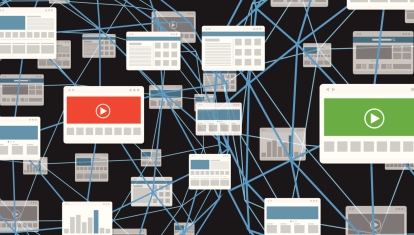 Greg Richards
Relevant Sales Materials: Access, Creation/Customization & Delivery
Take this statistic into consideration: As much as 40% of a sales rep's time is spent creating presentations, customizing messaging and preparing for pitches.
– CMO Council Study, as quoted in Firebrick Consulting: Why Sales Doesn't Use Your Presentations
This tells us that creating relevant sales materials is taking up a lot of reps' time – time that could be used more effectively interact 1:1 with prospects (i.e., selling time). But it's not just the time wasting you have to worry about.
"Content irrelevancy" is doing more harm to your bottom line than sucking up your sales reps' time.
Here are three challenges that companies face when creating and delivering sales materials:
1.    IT'S ALL ABOUT "US"
Reps are sending out materials focused on their firm and their expertise, not their client's pains, problems and preferences.
2.    IT'S TOUGH TO TWEAK THE TEMPLATE
There is no easy way for the sales team to create personalized kits, documents and materials that address specific client needs. Attempts to personalize are rare, manual and time consuming.
3.    IT'S BITING INTO REVENUE
Without relevant materials, the sales pipeline erodes – from acquisition and retention to size and scope of investments and deals.
How do you put a halt to ineffective, less relevant sales plays? With the right sales and marketing platform, you guide your reps on the path to winning through content relevancy.
Content relevancy starts with content management.
Sales and marketing can no longer rely on the old "divide and conquer." Now they must align and convert.
A sales enablement platform provides reps with fingertip access to marketing content. But that's just the beginning. The software builds on this organized, central foundation with tools for creation/customization and delivery of relevant sales materials for differentiating impact and buyer experience.
How does it work?
Access, Creation/Customization & Delivery.
1st degree (access): The platform organizes all marketing content in one easily accessible library.
2nd degree (creation & customization): The platform and user-friendly tools allow reps to create and customize sales materials for relevancy.
3rd degree (delivery): Private buyer portals transform generic content distribution into dedicated content delivery for that differentiating impact and buyer experience.
Here's a rundown of the functionality behind content relevancy:
One Source: Tap into all pre-approved marketing content from the central sales resource library.
Access: Retrieve sales materials at any time, on any device.
Personalize: Create targeted sales kits, documents and presentations by answering systematic questions about client situations.
Automation: Use automated presentation engines to deliver higher-impact materials more quickly.
Share: Send materials via private buyer portals for more memorable delivery and dedicated buyer experience.
Visibility: Analyze pipeline activity, deal strength and buyer engagement to make faster, more informed qualifying and follow-up decisions.
Recommendations: Use recommendation engines to single out the most relevant resources, coaching tips and SMEs for each sales situation.
CRM: Work seamlessly from within your current CRM.
How do

I know

that it works?
10x the relevancy.
One specific client in the financial industry proves the potency of a robust sales enablement platform – how it supports that foundational access to marketing content, plus creation/customization and delivery of relevant sales materials, for differentiating impact and buyer experience.
BEFORE THE PLATFORM:
The firm's financial advisors created and delivered a few dozen customized sales presentations each week.
AFTER THE PLATFORM:
Advisors create and deliver over 600 ultra-targeted, highly relevant presentations to prospects and clients each week – that's 10x the number of relevant sales materials.
Connecting the value dots.
Why relevancy matters.
Delivery of relevant sales materials, provides differentiating impact and buyer experience.
Relevant material= better conversations= more sales
Set up your sales force for content relevancy.
Hyper-personalized sales execution.
Accent Technologies provides cloud-based sales enablement solutions with three powerful platforms: Presentation Librarian, Accent Librarian and Accent Accelerator.
Fill out the form below to schedule a demo and discover which solution works best to differentiate your team with content-driven, hyper-personalized sales execution.