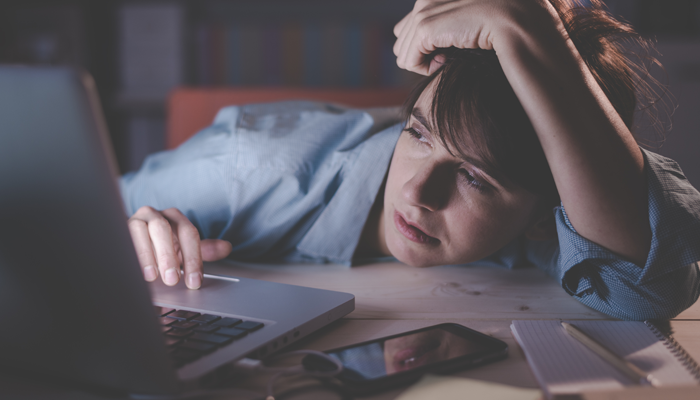 Greg Richards
The 5 most inefficient B2B sales activities
Sales efficiency is a big deal for enterprise B2B sales teams. When you have hundreds or even thousands of sales reps, you simply cannot afford to waste time and money on outdated, time-consuming or unnecessary processes.
Here are the top 5 inefficient sales activities and their efficient alternatives:
1. CRM data entry and maintenance
The inefficiency:
The best use of sales reps' time is spent interacting with prospects, but sales reps have to stop selling after every call or meeting in order to log information into CRM. It takes forever, and sales reps hate doing it. And despite the amount of money and time investing in CRM, the data is consistently out of date, inaccurate or missing altogether.
Only 15% of companies believe their CRM opportunities and leads information is accurate. –ZS Associates
The efficient alternative:
Automate the data collection and entry process. Your sales reps can do their everyday selling activities without having to worry about entering CRM data. CRM data automation software operates seamlessly in the background, automatically tracking and capturing the information that would normally be entered manually. Best of all, the data is not prone to human error, so the data remains up to date, accurate and complete.
75% of sales reps feel they could be more productive if they spent less time on data entry. –Hubspot
2. Searching for sales materials
The inefficiency:
Businesses often think they're doing their sales reps a favor by giving them multiple options for accessing sales resources. Box, Sharepoint, network drives, Dropbox… instead of being convenient for reps, what happens is that sales reps spend a ridiculous amount of time going from one content repository to the next to try to find a specific document or presentation.
Up to 28 hours of a sales rep's time is spent searching for and recreating documents. – International Data Corporation
The efficient alternative:
Centralize all of your resources into one cloud-accessible library like Accent Connect. More than just a file storage system, Connect gives sales reps the ability to quickly find materials, distribute them in a personalized way, and track the effectiveness of each piece of content for individual buyers. Connect also makes processes more efficient for marketing teams through single-source updates, permissions restrictions and other management features.
71% of best-in-class companies consistently rely on a centralized library for collateral and information. –Miller Heiman Research Institute
3. Customizing sales materials & communication
The inefficiency:
Yes, personalized sales materials create a better buyer experience and lead to higher win rates, but when buyers have to wait days for sales reps or marketers to put customized sales presentations together, the delay negates the value of the personalized message. Even simple two-minute processes like typing up emails for buyers represents a huge inefficiency for companies with 1,000 sales reps repeating those two-minute activities 25 times each per day.
82% of companies believe easily customizable sales collateral is an important aspect of increasing enterprise sales, but only 29% currently use tools to achieve it. –Adobe
The efficient alternative:
Content personalization wizards give sales reps a way to create custom presentations in just minutes by answering a few questions about their buyers. The wizard will automatically collect the slides most applicable to that buyer, then the rep can personalize the title, name and other information—all without ever having to open PowerPoint. Buyers get their information faster, sales reps get more time for selling and marketing doesn't have to handle customization requests at all. Using email templates, sales reps can cut the time to send personalized and detailed emails down to a quarter of the normal writing time.
Using Accent, reps respond 5X faster (on average) to buyer requests with personalized materials.
4. Researching prospects
The inefficiency:
Conducting research on buyers is inefficient in two ways. First, the majority of sales reps don't do enough research. To truly differentiate from competitors and make an impact with buyers, you've gotta know your stuff. The second inefficiency might sound contradictory, but it's that sales reps are spending too much time on research. This may sound like a broken record, but any process that takes reps away from selling needs to be evaluated for inefficiencies, and research is no exception.
Initially, the majority of reps only have basic demo info when contacting a buyer, while 92% of prospects have robust knowledge about the rep's company. –Hubspot
The efficient alternative:
It's possible to give sales reps access to more targeted buyer information without the time spent on research. Aggregated market intelligence platforms like InsideView automatically collect data on buyers from a variety of sources, such as LinkedIn. With just one click, sales reps can get instant access to insightful information about individual buyers and their companies. No more copy and pasting into CRM required.
52% of buyers state that the most important factor in creating trust is demonstrating high levels of knowledge about their organization. –SAP
5. Pursuing the wrong opportunities
The inefficiency:
There's only so much time in a day, so it's important that reps' time is spent on activities that will have the biggest impact. Unfortunately, many reps struggle with focusing on selling activities and prioritizing high value opportunities over deals that will never close. The impact on revenue is that deals that would have closed with just a bit more nurturing are ignored, resulting in fewer deals won.
45% of sales reps report needing help figuring out which accounts to prioritize. –CSO Insights
The efficient alternative:
Use big data analytics to automatically prioritize sales opportunities. By capturing seller, buyer and other activity, the analytics engine crunches the numbers and presents a prioritized, easy-to-follow list to the sales rep. With a single glance, sales reps know which deals to focus their time on. With a single glance, sales reps can see exactly what activities they should be doing and which opportunities are worth the most attention.
Sirius Decisions Research Brief: Activity-Based Sales Enablement
Learn how to improve the activities your sales reps perform every day.
And here's the result of streamlining these 5 sales inefficiencies:
Stronger sales productivity, more selling time and higher win rates.
It's easier than you might think. Schedule a 10-minute demo today to see the technology behind these streamlined sales activities in action.