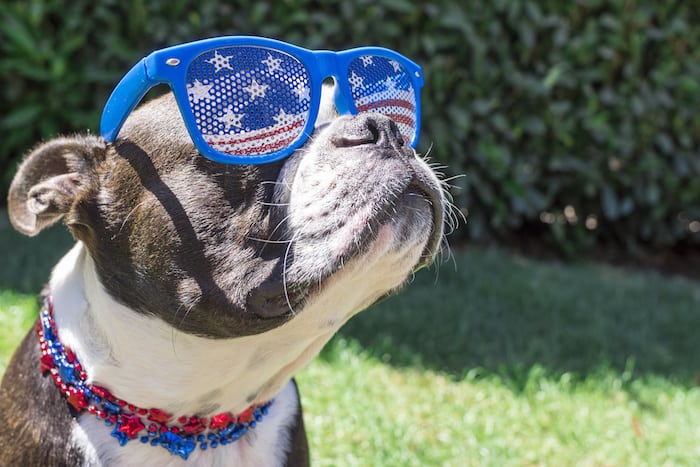 Greg Richards
4 Apps to Help You Survive the 4th of July
Technology plays a big role in our daily lives. Whether it's keeping us safe, efficient, or simply for convenience...there's an app for that.
Before you fire up the grill and commence the festivities, take note of these four apps that can help you handle logistics so you can focus on what's truly important - our nation's 242nd birthday party!
---
We've all been in the situation before, maybe you're out with friends for drinks and the waitress brings one bill… awkward.
Venmo is a free money transferring app owned by Pay Pal that makes it easy to connect with your friends and family to share, send or receive money.
While this app can be helpful in various situations (vacations, events, your land lord, etc.) it can especially come in handy on holidays. Use Venmo to quickly divvy up taxi fares, bar tabs or grocery bills and instantly send or request payments to ensure everyone is squared away and the party doesn't stop.
Tip:  Be sure to read the security policy and terms of service. Like Pay Pal, Venmo is a money transferring app and stores your banking information. To be safe, only send and receive money from people you know and trust.
Most celebrations include spirits and libations. This typically means finding transportation or drawing straws for a designated driver.
Uber is an on-demand, affordable car service that provides convenience and full transparency. Requesting a ride is as easy as downloading the app, entering your destination and accepting a driver. Before committing to a ride, the app will give you a fare estimate, vehicle options and an approximate time frame. Once requested, you can track your driver and read reviews from previous riders.
On theme with digital convenience, Uber uses a rate/review system to reward good drivers to avoid the hassle of a cash tip. This system is also leveraged to provide riders with more information about their driver, so you can feel comfortable accepting any ride.
But be sure to be a courteous customer! Drivers also have a review system for riders so they can warn colleagues of any undesirable or belligerent behavior. To learn more about Uber's safety policies and procedures, click here.
Tip: Your first ride with Uber is discounted, so be sure to take advantage of your first ride!
It's embarrassing and infuriating, but at one point or another we've all blown up a group chat trying to get clear directions back to the friends we have been separated from.
Find My Friends allows you to easily locate friends or family members on a map and get directions to their exact location. Before going out, get your crew to download the app to their phones and accept each other's requests to share locations. Then virtually follow each other throughout the day/night so splitting up and regrouping is no big deal.
Be the Liam Neeson of your friend group with location-based notifications that tell you anytime someone's location changes. You can also set alerts to let the group know once you've arrived at specific locations (such as safely at home).
Find My Friends, works from any of your iOS devices. So if your phone dies (or gets lost) you can still be found if you have your Apple Watch, iPad or iPod on you.
Tip: If you don't own any Apple products and can't use Find My Friends, try using Snap Maps to locate any friends who use Snap Chat and that haven't disabled their GPS. Learn more here!
If you have never lost a smartphone then you are either a supernatural being or don't own one.
Studies show that Americans lose about $30 billion dollars worth of smartphones each year with numbers peaking on holidays like New Years Eve and the Fourth of July.
Before you go out, download and turn on Find My iPhone so you can track your device in the event that you lose it. Login to icloud.com to see your missing device on the map or to play a sound to pinpoint its location (if it's seemingly close).
Find My iPhone also lets you enable Lost Mode for your missing device so you can lock, track or remotely erase all of your personal information.
Tip: Many people assume downloading the app is all they have to do. Turn the app on before you go out to make sure it's running. It's too late after the phone is lost.
So there you have it! Take advantage of these technologies to navigate your personal life more efficiently and effectively. And if you're interested in doing the same at work, check out Accent Accelerate and CRM Supercharger.