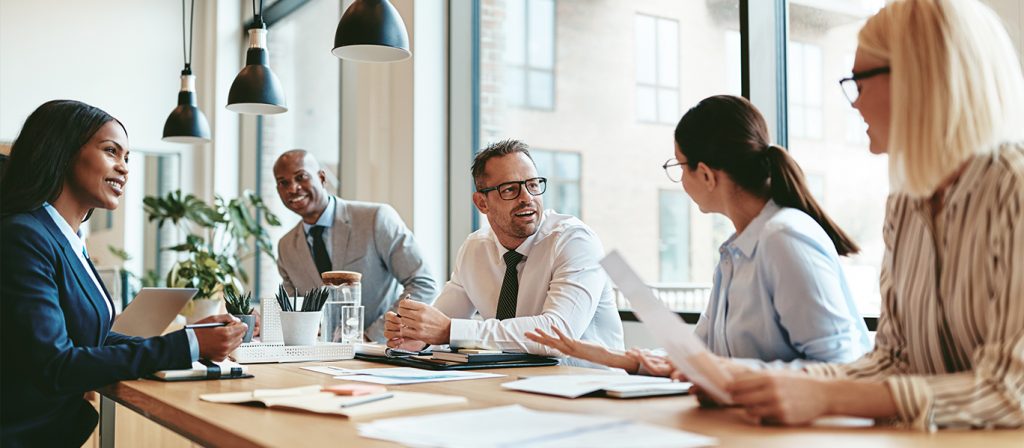 Greg Richards
What is Sales Enablement?
How sales enablement empowers your reps to close more business and scale your organization
The idea of sales enablement is growing in popularity and shows no signs of stopping. Searches for "sales enablement" on Google have skyrocketed since 2015.
But what exactly is sales enablement? What can it do for your organization?
In this article, we'll unpack:
•  The importance of sales enablement
•  How sales enablement aligns marketing and sales for their mutual benefit
•  Some examples of sales enablement tools and systems
•  Ideas for sales enablement content creation
•  A clear roadmap for implementing sales enablement in your organization.
First, let's get to the bottom of what we mean when we say "sales enablement."
Sales Enablement Definition
Sales enablement can mean different things to different organizations. And while the term is different from company to company, any good definition distills to this:
Sales enablement helps sales teams win by removing obstacles and delivering valuable resources.
It's that simple. Get acquainted with your sales team's pain points to understand sales enablement.
What are some common obstacles your sales reps face? Here are a few common examples:
•  Missing or incomplete demographic data on a prospect
•  A lack of clear direction in the sales cycle
•  Unqualified leads making it too far down the funnel
•  Misalignment between marketing strategy and sales strategy
•  Disorganized repositories for internal and external sales content (slicks, case studies, webinars, etc.)
These obstacles waste time and effort and prevent your sales reps from selling.
Sales enablement reduces obstacles and offers helpful resources to shorten the sales cycle. We'll explore some specific resources that every sales enablement program should include. First, we need to talk about the cornerstone of any successful sales enablement program: a buyer-first philosophy.
What is a Buyer-First Philosophy?
Sales enablement strategies are most effective when your team understands your ideal customer. It's not enough to know the basics, like vertical or company size. You need their likes, dislikes, search habits, and the types of content they're most likely to respond to.
Most importantly, you must understand customers' problems and what makes your product or service the best one to meet their needs.
Solid buyer personas support every successful sales enablement program. You should never stop studying your ideal buyer. Otherwise, you may find yourself with a sales enablement program that doesn't speak to the person you're trying to reach.
Some practical ways to better understand your ideal buyer are as follows:
•  Study lead acquisition trends and try to discern patterns. How are people finding you and how can you optimize those channels (SEO, social media, events, etc.)?
•  Compare and contrast customer demographics. What similarities do all your customers have? What differences?
•  Try to identify the decision point(s) at which most customers decide to close a deal. Was it a specific piece of content? A webinar? A virtual demo?
•  What are the shared pain points among all or most of your customers? How are they articulating those pain points?
Start with a deep understanding of your ideal buyer. Otherwise, your sales enablement efforts won't align with the market or your sellers.
Subscribe to Accent's Blog
Get Accent's latest sales enablement articles straight to your inbox.
Why is Sales Enablement Important?
By now, you should see how important sales enablement is to modern organizations. Here are more specific reasons you need a sales enablement program:
Sales Readiness
Sales reps and sales managers know that every second with a prospect is precious. Sales is a fight to stay relevant through a series of time-sensitive touchpoints. How much time do reps waste updating presentations or dealing with unqualified leads?
A good sales enablement program ensures sellers are ready with resources they need to move prospects down the funnel.
Sales Engagement and Retention
You don't need to be an HR expert to understand that sales and marketing misalignment fatigues your team. Along with the stress of hunting for collateral or the right presentation decks can damage employee retention.
Sales enablement grows revenue and gives your sales staff ownership over their success. A good sales enablement system affords employees a personal sense of accomplishment in their work.
Asset Repurposing
Most modern sales enablement assets are digital and not physical. This means they're cheaper to produce and can be repurposed. This especially applies to "evergreen" content, which remains relevant to prospects over time.
As such, the rising tide of sales enablement raises all organizational ships. Customer success agents, sales engineers, and other client-facing teams need sales enablement content. And the best part? You only have to create it once.
Better Utilization of Sales Tools
Most businesses and sales teams use 12 or more software products. These include marketing automation platforms, CRMs, sales intelligence tools, prospecting tools and more. Paying for and maintaining these tools is often a significant expense.
Are you confident sales reps are utilizing these tools to their fullest potential? Much of sales enablement includes training your team maximize the tools they've got.
Scalability
We've all encountered that one rep that outperforms all others. They exceed their quotas and often make up the slack for underperforming reps. But if your organization plans to grow, riding the coattails of one or two rockstars won't scale.
A sales enablement system takes the knowledge and best practices that help sales reps succeed and spreads them across the sales team.
This doesn't mean that your best sales reps are any less motivated. It means that the best practices sellers store in their heads help the entire department.
Examples of Sales Enablement Content
When we talk about the nuts and bolts of sales enablement, it's all about the content that you present to your future customers and how they engage with it. Here are some examples of the types of content you might find in a successful sales enablement system:
External Content
•  Webinars
•  Presentation decks
•  eBooks
•  Case studies/testimonials
•  White papers
•  Product one-pagers
•  Blog series
•  Explainer and/or demo videos
Internal Content
•  CRM tutorials
•  Email templates
•  Sales scripts
•  Competitor comparison sheets
•  Best practices cheat sheet
•  Pricing calculators
•  Sales call/demo recordings
This blog post discusses some of the major types of content and how to get started with content creation.
Wondering where to start? Keep reading this post. As you begin discussions with your sales reps about their pain points, the gaps in your content library will become clear.
When Do You Need Sales Enablement?
You're sold on the importance of sales enablement and the impact it can have on your team. But, you may be thinking your team is too small. Or the idea of starting a sales enablement program seems too overwhelming.
How do you know when it's time to get started?
There are some clear indicators that can help you know. How many of the following apply to your organization?
•  Too many missed sales quotas
•  There's a lack of alignment between the perceived needs of sales and the strategy of marketing
•  Reps struggle to find relevant content to drive prospects down the funnel
•  There's no visibility or documentation into the process of won deals
•  Marketing collateral found across many platforms with no organization
•  There's variance in quota attainment between each member of the sales team
•  Reps have contradictory or misaligned ways of articulating your solution
•  Reps claim they don't feel supported or empowered to sell
If you're nodding your head in agreement at these symptoms, you can't afford not to have a sales enablement program. You're likely leaving significant profits on the table.
You don't need to spend a fortune to build a successful sales enablement program. Starting small and enhancing over time is the best way to go. Let's dive into some practical ways sales enablement programs function.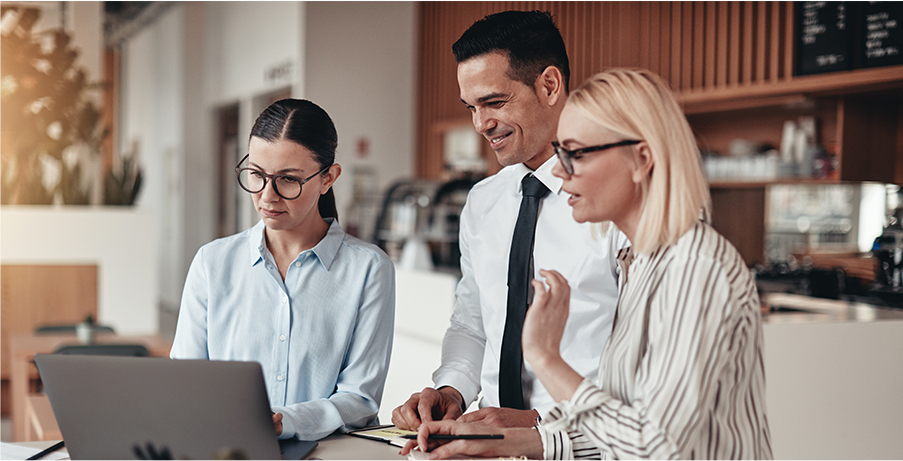 Sales Enablement Vs. Marketing
It's important to draw distinctions between sales enablement efforts and marketing efforts. Think of sales and marketing as two separate entities. Sales enablement is the connective tissue that brings them together.
While there is sales and marketing overlap, marketing often lives at the top of the sales funnel. Marketing teams ask high-level questions like:
•  "Who exactly is searching for us online?"
•  "What problems are they facing that we can solve?"
•  "How can we make it clear how our solution solves their problems?"
Marketing usually owns the organization's go-to-market strategy. They make big picture decisions about your website, content, and lead acquisition strategy.
Sales is the means by which the above strategy converts into real dollars. Sales reps are in the trenches. They call leads and email prospects to turn interested buyers into paying customers. Sales lives in the "bottom of funnel" and depend on marketing to prime the customers for a decision.
The symbiotic relationship between sales and marketing is as old as business itself. A sales enablement program is the perfect bridge between the two departments. If done well, the results are beneficial for both teams and your organization as a whole.
Who Owns Sales Enablement?
We've established that sales enablement isn't quite sales and isn't quite marketing. This begs the question: who owns it? Who manages the moving parts and channels that keep your sales enablement system running?
Joint Ownership
Sales enablement should be a shared domain to foster great collaboration.
This often means marketing creates sales enablement content and then trains the sales team on it.
The sales team enters that content into your sales enablement system. They test it in the marketplace. They report all KPIs back to marketing for analysis.
Sales managers should ensure reps use sales enablement content in their everyday workflows.
Managing sales enablement systems this way is possible but difficult. We recommend organizations hire a point person, commonly titled a Sales Enablement Manager.
What is a Sales Enablement Manager?
Sales Enablement Leads Managers maintain the connection between sales and marketing. They own your company's sales enablement efforts from end-to-end.
A solid sales enablement leader will:
•  Manage any technology or sales enablement tools your organization uses
•  Communicate crucial KPIs between marketing and sales
•  Serve as project manager for content creation efforts
•  Install new assets and train sales reps on how to use them
•  Ensure alignment between marketing strategy and sales efforts
•  Report to VP or Director level stakeholders in the org chart
Dedicating someone to manage all your sales enablement efforts isn't always workable. But if your organization can manage it, it'll set you up for success in the long run.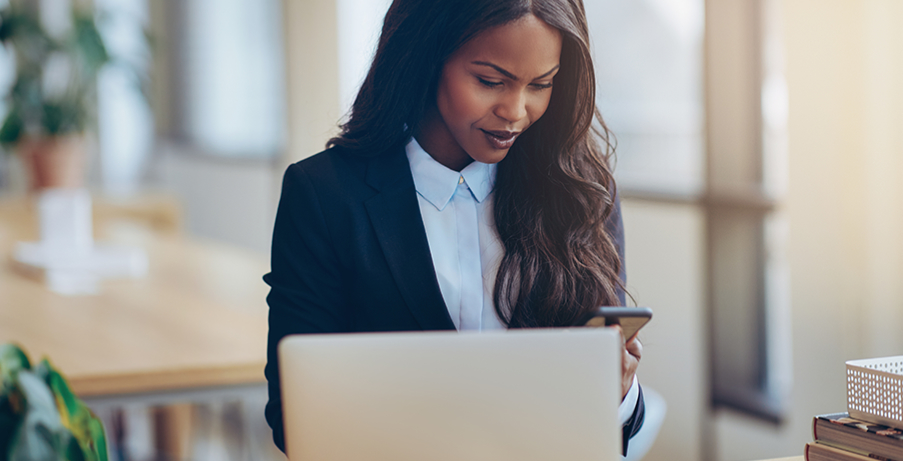 How is Sales Enablement Practiced?
Sales enablement breaks down into a five-step repeatable cycle:
Step 1: Study your Customer
Like we said: a buyer-first philosophy is essential to sales enablement success. This comes with a caveat. Don't let a lack of perfect knowledge on your ideal customer paralyze you from taking action.
Bake target buyer learning sessions into your quarterly business reviews or planning meetings. Customer research isn't a "one and done" tactic. Starting a sales enablement program is a great way to gain a robust knowledge of your ideal customer. As you navigate the steps in this post, you'll see gaps in your customer knowledge and practical ways to fill them.
Step 2: Audit your Resources
Here we compare what you've learned about your customer with your existing content. You should look for alignment between the two throughout the process.
If you don't have any marketing or sales enablement collateral yet, that's no problem. You can start clean and build only what your sales team needs to succeed.
This step also requires communication with your sales team and asking questions like:
•  "If you could wave a magic wand and have one resource that could help you sell, what would it be?"
•  "What content seems to resonate most with the prospects you engage with?"
•  "What pain points come up most in your sales calls?"
•  "What's your biggest deterrent to driving prospects down the funnel?"
These conversations are often illuminating and provide a clear path to content creation.
SEE ALSO: How to Create A Sales Enablement Content Strategy
Step 3: Equip and Train your Staff
Here the marketing team creates, and the sales enablement manager facilitates, content. But a lot more goes into this than mass emailing your reps a link to your newest case study. It's important that you provide tangible solutions to the following questions:
•  "How will sales reps access this information?"
•  "Is this information internal or client-facing? Shareable or proprietary?"
•  "At one point in the sales cycle is this content applicable?"
•  "How will we deliver this content to the prospect?"
•  "How will we measure the efficacy of this content?"
•  "Is there an easy way to update this content to ensure the information is timely?"
Let's say you've finished updating a presentation deck on a new feature set included in your software. How can you ensure your reps are accessing this up-to-date deck and not an outdated one? What's the protocol for presenting this to a prospect: GoToMeeting, a Zoom call, or something else? Where is the asset stored and how can you be sure your sales team can access it fast?
These details may seem minor or like common sense, but they aren't. Specific documentation outlining these procedures will save your reps time. This is the hard work that separates a mediocre sales enablement system from a great one.
Creating a version-controlled and organized system for presentations by hand is not easy. This is where a platform like Accent comes in handy. With Accent, you can update all your sales reps' slides at once. This eliminates any risk of them accessing outdated information. We'll expand more on the topic of choosing a sales enablement tool a bit later in this post.
Step three is likely something you'll be revisiting many times. You should ensure your reps feel equipped with resources that they can find fast.
Step 4: Get Feedback and Measure your Success
Now that you've equipped your sales team with resources, it's time to observe how the market responds to them. You'll use qualitative and quantitative measurements to test content effectiveness.
Qualitative measurement includes data such as feedback from your reps on content quality. Blog comments, email replies, and feedback during a sales call fall into this category.
For example, your sales staff might notice that prospects have positive reactions to a particular slide in a deck.
This could show that the slide deserves its own piece of content. Whatever product or feature that your seller displayed is well-received. It needs a deeper focus.
Quantitative measurement deals with cold, hard numbers. Numerical data that gets analyzed and manipulated in a spreadsheet is quantitative. Bounce rates on blog posts, case study downloads, sales cycle lengths, and closed deals and quota attainment are too.
A good sales enablement program measures qualitative and quantitative data. Good managers use it to make decisions about what content to create, refresh, or retire.
Step 5: Revise and Refresh your System
You should meet often with your sales enablement managers. Try to hold them quarterly or monthly to discuss the efficacy of your content.
This phase is all about doubling down on what works and retiring what doesn't. Some example questions to ask as you decide what content to refresh or create are as follows:
•  "Is there a single piece of content that shortens the sales cycle?"
•  "Are our case studies addressing pain points that aren't central to our solution?"
•  "Is the audio quality on our video materials sub-par?"
•  "Do our prospects engage with video content, long-form white papers, or case studies?"
•  "Are the reps using the correct assets in the appropriate spots in the sales cycle?"
These are all hypothetical questions that will jog sales enablement content ideas.
Getting Buy-In for a Sales Enablement System
Sales enablement is in an investment, both in time and money. You've done the research and you're convinced the ROI will be favorable. But what if the rest of the stakeholders in your organization don't feel that way? Here's a proven roadmap for getting buy-in for sales enablement in your organization:
Assess Your Organization's Needs
Your sales enablement program will succeed only when it's tailored to your sales team's needs. Study data, interview your sellers and dig into whatever prevents deals from closing.
You're also likely to uncover lots of wasted sales time leads to lost deals. Sellers waste too many hours revising PowerPoint slides or editing emails. They spend too little time prospecting and selling. Effective teams have solutions that handle version control and deliver the right content.
Extrapolating out your research will reveal the specific pain points your company has, and how sales enablement can help.
Create a Written Plan
Once you understand your organization's pain points, document them. And document your proposed sales enablement solution, in a concise sales enablement charter. A charter lays out the problems, proposed solutions, implementation, KPIs, and expenses involved.
Align with Company Goals
Your stakeholders care more about their business goals than they care about yours. You can take advantage of this by pitching your plan in a way that speaks to their vision.
If the CEO wants better onboarding, explain how a repository of documented training and best practice resources helps. If the CFO wants better pipeline projection, emphasize how part of your sales enablement plan is full-scope feedback. This means data-driven decisions that lead to more qualified prospects and shorter sales cycles.
Whatever your company goals, you'll want this sales enablement program to be a natural extension of them. Speak their language, and your odds of getting buy-in will be much higher.
Gain Support of Reps and Front-Line Managers
It's important to include those who will execute this plan throughout implementation. You don't need to ask for feedback on every single decision to avoid a "too many cooks in the kitchen" scenario. But at key decision points, make sure they're okay with the software solution you choose. Nobody wants to slip through the cracks or feel like their voice isn't heard. As you sit down with reps and managers, make it clear in the specific ways your plan will benefit them.
What is a Sales Enablement Tool?
Everything we've explored thus far could be accomplished manually. But building a system to organize, house, control, and automate your sales enablement efforts isn't the best use of your time.
This is where a dedicated sales enablement tool comes in.
Good sales enablement tools automate, organize, document, measure, and streamline sales enablement programs.
Good sales enablement tools track content from creation, implementation, and measurement. They give your organization insight into how the market responds to it and how it helps the sales team win deals.
Essential Features of a Sales Enablement Tool
The capabilities of your sales enablement tool should align with your organization's pain points. Here are a few other capabilities you'll want to make sure your tool has as you shop around:
A Central Repository
This is a baseline necessity for sales enablement tools. Too many companies scatter their assets and presentations across cloud storage tools. Even email threads and calendar invitations often hide great content and data.
You need a sales enablement platform that stores content and is the company's source of truth. Marketing, Sales, and CS should be able to find content in your sales enablement platform. And nowhere else.
Robust Search Functionality
Having a central repository is not very helpful if it's still a pain for your reps to find what they need when they need it.
Google has trained us all to search and find content in seconds. Your sales enablement platform should also offer a robust search capability. You want your team to find collateral, testimonials, and case studies at a moment's notice. That's what your buyers expect. Bonus: make sure your tool includes a tagging function for easy searching.
Scoring and Recommendations
Some sales enablement tools include AI-driven lead scoring. These recommendation features analyzes past performance to predict the future effectiveness of content. This can save your reps hours of guesswork and help them make more informed decisions.
Version Control
Version control is especially helpful with presentation decks that change often. Version control is often the biggest challenge in managing a resource directory. In regulated industries like Financial Services, displaying outdated information can be disastrous.
How can you ensure reps aren't accessing a presentation with old information? This is an absolute must-have for any software solution.
Mobile-Friendliness
Sales reps are often the ones traveling the most out of all your employees. You don't want deals delayed because a rep is running through an airport and can't get to a laptop. A good sales enablement tool will provide mobile functionality and native apps.
Integration
The last thing you want is more manual work when exporting/importing data throughout your various systems. Make sure your solution integrates with your critical sales tools. A great sales enablement solution makes CRMs and marketing automation platforms better.
Analytics and Reporting
Which pieces of content are performing best at the beginning of the sales cycle? What type of content seems to keep the prospect the most engaged? Is the white paper that took three months to research and create performing like you want it to?
These are all questions you (and likely your stakeholders) will be asking you, and you'll want to have answers. This is where analytics and reporting functionality becomes essential. Like the old adage says, "you can't fix what you can't measure." A good sales enablement tool provides insight that informs new decisions and coaches your sales reps to success.
A good platform won't stop at analyzing content usage. It will also cross-reference content data against all known attributes of closed deals. This includes the geographic location, industry, company size, and sales cycle stage. You'll get insight into whether it was the content, or some other factor, that influenced the win.
This kind of actionable intelligence can help you decide if you want to double down on that type of content or pivot to something more effective.
What Do Sales Enablement Teams Do?
You may wonder what sales enablement managers and teams do all day. Is it really a full-time job to manage a sales enablement system? It's a fair question, and the answer is "it depends on how excellent you want your sales enablement program to be."
There is always work to do to support your sales reps and equip them with the best content possible. The following things often fall under the purview of sales managers and teams (and will keep them busy for 40+ hours a week):
•  All sales onboarding and training for new reps
•  Managing the creation of all internal and external sales content and resources
•  Ownership and implementation of the sales coaching strategy
•  Communicating analytics and feedback between sales and marketing
•  Management of sales tools and user best practices
•  Measuring and reporting on sales enablement system success
Next Steps
It's important to note that you shouldn't expect to build a great sales enablement system in a day. It takes an investment of time and money, leadership buy-in, and a little bit of faith. But the data is clear: it's not enough to have your sales and marketing teams operating in silos.
Click below and learn how Accent can jumpstart your sales enablement program.
Subscribe to Accent's Blog
Get Accent's latest sales enablement articles straight to your inbox.