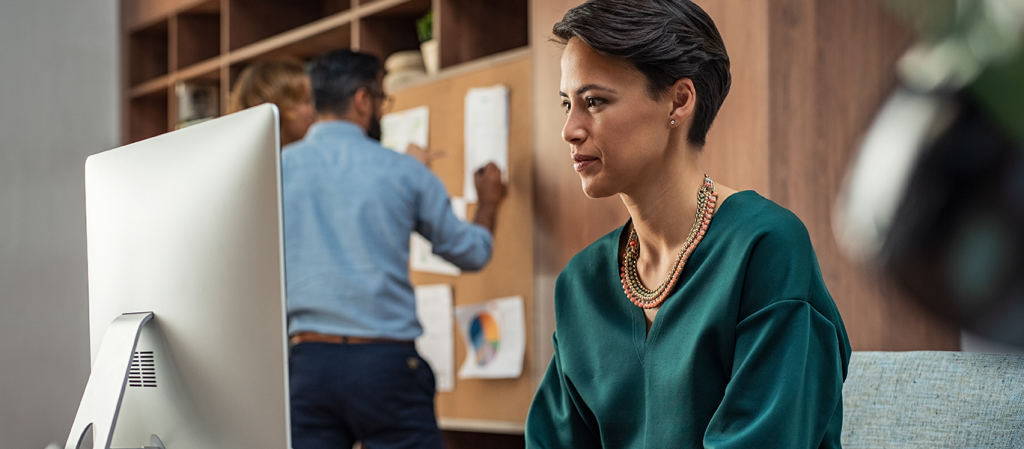 Accent Technologies
Pipeline Management Tools
The days of manually managing your sales pipeline are essentially over.
Bold statement? Definitely. Accurate? For the vast majority of companies, yes.
Sales pipelines have become too big, too complex, and too valuable for humans alone to oversee their growth and overall health. And yet, many companies still struggle with sales pipeline management. 
A multitude of companies cling to outdated legacy software that doesn't offer up the level of insight and guidance you'd find in modern pipeline management software. As technology advances, so do your sales pipeline management solutions – and if you're not keeping up and using modern software, you're losing ground (and sales) to your competition. 
Don't worry – we're here to help. 
Today, we'll talk a bit about sales pipeline management, and highlight 11 tools that you can start using right now to make sure your pipeline is not only running smoothly, but is providing you actionable insights to take your sales efforts to the next level. 
What are Pipeline Management Tools?
In simple terms, pipeline management tools are software that helps reps and sales managers see all of their in progress opportunities and where they are in the sales funnel. 
Beyond that, good pipeline management tools will give you a wealth of additional information that can not only help you close deals, but can also help you forecast revenue, set quotas, and measure how your reps are performing.
11 Sales Pipeline Management Tools to Make Your Life Easier
Any good craftsman will tell you choosing the right tool for the job is the first step on the road to success. Here are 11 sales pipeline management tools that can help your team reach the next level.
1 Accent Technologies
When it comes to pipeline management tools, we're not afraid to put our product up against anyone.
Accent Technologies offers what we like to call a "Revenue Enablement Platform," because it's not just going to help you manage your pipeline or your marketing efforts – it's going to help you generate more income.
Utilizing complex algorithms, machine learning, and cutting edge Artificial Intelligence, Accent's product will help you maximize the potential of your pipeline.
With predictive and prescriptive analytics, our software can crunch huge amounts of data and present it to you in an actionable format that will help your sales teams close more deals. We not only find the opportunities in your pipeline, our software will advise you on the best approach to turning those opportunities into happy customers.
Aggregated and granular opportunity visuals  

 

Communications Tracking and Timeline 

 

Data Entry Automation 

 

Opportunity Scoring and Recommendations 

 

Analytics Reports

 

Mobile App Integration
Subscribe to Accent's Blog
Get Accent's latest sales enablement articles straight to your inbox.
2 Insightly
Next up, we have Insightly, which promises to help you "sell smart" (and with confidence). How will it help you achieve these goals?
Insightly will help you reach your customers at the right time, with the right message to help you build your brand. It features Customer Relationship Management and marketing software designed to help you achieve these objectives. 
Here are just a few of Insightly's features:
Lead Routing

 

Workflow Automation

 

Relationship Linking

 

Email Management Tools

 
On top of all that, you can use Insightly anywhere thanks to its iOS and Android apps. Plus, you won't have to worry about a painful integration process, as Insightly already works with a wide range of the apps and services you're already using, including: 
Mailchimp

 

Gmail

 

Google Drive

 

Dropbox

 

Slack
And many more!
3 XANT
XANT (who was formerly InsidePlaybooks) promises its product will "help sales teams focus their efforts on the right activities and optimize engagement to build a more closeable pipeline."
That sounds pretty useful – so what do they offer? 
Team Management

 

Automation

 

Plays (essentially sales playbooks)

 

Gamification

 

CRM Reporting

 

Smart Email
According to the company site,  "Playbooks capture the behaviors of buyers and sellers in real-time. The Playbooks AI engine anonymizes and encrypts the data, then delivers the insights directly to reps within Playbooks. Collective Data enriches and extends customer data to identify who to target, how they behave, and how reps should engage with them."
This helps lead to more closeable sales in the pipeline, increases in revenue and deal size, and an improvement in closed won deals.
4 Pipedrive
With a name like Pipedrive, you can safely assume you're getting a product designed to help you maximize your sales pipeline efficiency.
The company reports it's used by over 90,000 companies in 179 countries and cites statistics that show users see a 28% increase in close rate after just a year of using the software.
They go on to explain their 90k customers have closed $24bn in deals, and that they have a fantastic record for responding to customer issues and being easy to use. 
But what's the steak that comes with all that sizzle? We're glad you asked. 
Pipeline features: 
Tools to Manage Leads and Deals

 

Communications Tracking

 

Automation Tools

 

Analytics Reports

 

Mobile App Integration
Pipedrive offers a lot of useful tools for managing your pipeline and are definitely worthy of your consideration.
5 LeadFuze
LeadFuze isn't so much a pipeline management tool as it is a tool to help get new qualified leads into your pipeline. 
The vendor claims LeadFuze will allow you get anyone's contact info in your target market with unlimited access. Basically, it's sales prospecting in automated form. 
LeadFuze promises to put your list building on autopilot by screening all your leads before they get into your pipeline. What else does it offer? 
List Building

 

De-Duplication

 

Verification

 

Ignore Lists

 

Programmable AI to find very specific leads
The program can help your sales, marketing, and HR teams find qualified leads with less effort. This allows your employees to focus on what matters – converting the leads into customers or employees.
6 Freshsales
Over 40,000 customers trust Freshsales for their pipeline management needs. Are they a good fit for you?
The software offers up a wide range of features for businesses, including: 
Lead and Contact Management

 

Email Management

 

Lead Scoring

 

Account Management

 

Intelligent Workflows

 

Sales Sequencing

 
The software's modular approach allows you to set up the product however you'd like – meaning you won't have to deal with things you don't need or want. Freshsales also uses Artificial Intelligence to help you better predict outcomes, so you can prioritize deals with the best chance of providing a return.
7 InsightSquared
If you're looking for "more data without the administrative burden", InsightSquared may be worth a look.
The software will allow you to analyze your sales process by syncing deal activity and engagement levels. In less marketing-speak, this basically means the software will automatically track your sales team's activities in order to see where they could have been more effective. This is an invaluable coaching tool as it shows you where opportunities for sales improvement lie.
InsightSquared also promises to help make your sales team more effective at handling leads in the pipeline by offering virtual coaching. This is implemented through machine learning, as well as by including best practices and information related specifically to your company's sales process. 
And on top of that, it will also help you become more effective at managing your pipeline by offering up detailed analysis of all your leads – which allows you to make better sales forecasts. 
InsightSquared features: 
Comprehensive Pipeline Management

 

Objective Sales Forecasting

 

Painless Sales Retrospectives

 

Powerful Pipeline Trends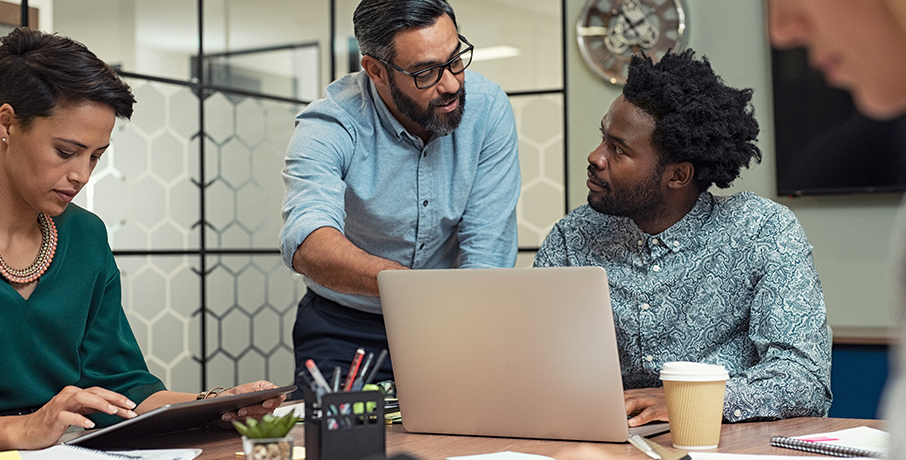 8 Clari
Want to learn how to recognize risk and act on opportunity? Then Clari might be the software solution you're looking for.
Clari basically captures all your contact data from emails, calls, meetings, and your calendar, then uses Artificial Intelligence to make sense of it all. What's the benefit of this? It helps your company drive predictable revenue, makes forecasting less of a guess and more a projection based on data, which can help you spot opportunities you might have otherwise missed. 
Clari features: 
Sales Forecast Management

 

Pipeline Inspection

 

Opportunity Management

 

Activity Intelligence

 

Connected Revenue Operations

 

Sales Analytics

 
Essentially, Clari is an all-in-one solution for managing your sales pipeline and helping your team become more effective and efficient. 
9 Pipeliner CRM
Pipeliner CRM promises to help you become better at managing your pipeline by combining CRM software with Sales Enablement Software. It's not the only company on this list to offer this, but it is one to consider if you're looking for an all-in-one solution for your business.
So, how will Pipeliner CRM help you improve your pipeline management? Here are some of the tools it offers: 
Sales Friendly Interface

 

Built in Automation Engine

 

Non-Tech Administration

 

Dynamic Visualized Reporting

 

Easy Integration

 

Mobile App with Built-In AI
Find out if Pipeliner CRM is the right fit for you business by scheduling a demo of their product. 
10 Affinity
Affinity promises to help you run more effective meetings and close more deals with their relationship insights.
Here a few of the features you'll get with this software:  
Visualize Your Network to Connect with Leads

 

Eliminate Manual Data Entry

 

Automate Your Workflow

 

Close Deals Faster with Direct Introduction Paths
Affinity's biggest selling point is its ability to crunch billions of pieces of data to help you find the best way to connect with potential customers. Rather than cold calling and email, Affinity looks for ways to make more meaningful first contact, which helps your team close sales in shorter timeframes. 
If that sounds like something your company could benefit from, you can schedule a free demo with their team. 
11 MoData
MoData is a AI powered sales intelligence software that will help you forecast sales, track your pipeline, and make sure your reps are on pace to hit their quotas.
Here are a few of the software's features: 
Sales Forecasting Utilizing AI technology

 

Pipeline Management

 

History Tracking

 

Sales Reports

 

Account Based Sales Tools
MoData comes with customized pricing depending on thes size of your team, your specific needs, and your technology stack. The free and paid versions both feautre robust customer support, including phone, email, live chat, and more. 
Final Thoughts
Regardless of which sales pipeline management tool you choose, it's important that you recognize how this software can improve your business in today's comeptitive sales environment. 
Pipelines are increasingly complex, and they're a veritable treasure chest filled with opportunities. That being said, to truly get the most oout of your pipeline and improve your sales numbers, you need the tools that can break down all of that data and give you actionable insights. This is where the best pipeline management software shines. 
Don't leave profits and customers on the table – take control of your pipeline today. You'll start seeing results almost instantly. 
Accent Technologies is the first and only SaaS company to bring together Sales AI and Content Management in a true Revenue Enablement Platform. We provide both sales and marketing with better visibility into the performance of their teams. This drives revenue through intelligent recommendations for complex sales scenarios and provides the data for rich analytics that power better coaching, forecasting, and long-term customer support. Learn more about our solutions or request a live demo to see it in action.