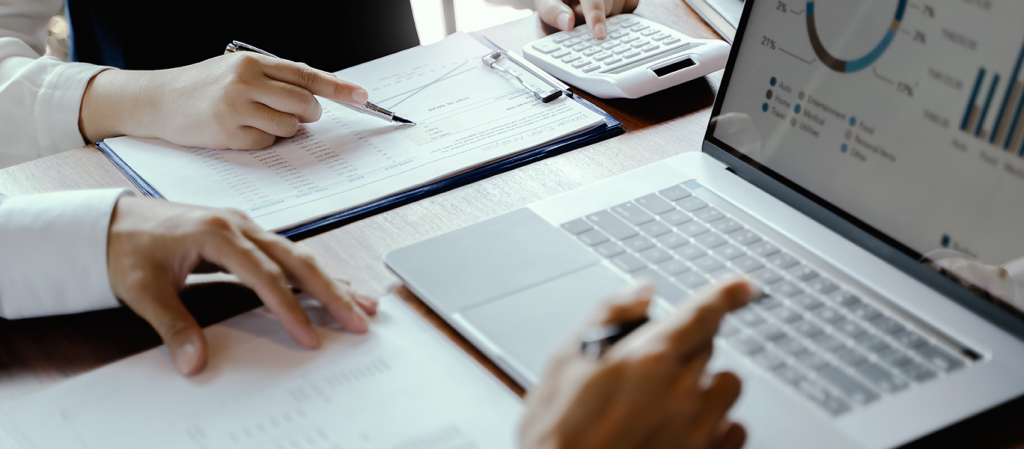 Accent Technologies
What is the True Return on a Sales AI Investment?
Pitching an Artificial Intelligence program to grow your business can feel like a daunting task.
You'll have to sell stakeholders who are often focused on the here and now on the bigger long-term picture.
There will be pushback from people who are convinced AI is coming to take their job.
You'll encounter skeptics who think AI is more marketing hyperbole than useful product.
And you'll find bean counters who will scoff at the upfront cost of AI implementation.
And that's the main reason why predicting the ROI on AI is so challenging. AI will impact everything from sales to forecasting to production and beyond. You may not even realize how AI is benefitting you in some of these areas initially.
Beyond that, AI's ROI isn't simply a dollars and cents proposition. In fact, early on in the implementation stage, AI will probably cost more money than it generates. This is why it can be a tough sell out of the gate to the upper management.
The key is to think beyond financial ROI with AI.
Yes, many of the things AI will impact will lead to more sales and revenue, but it's important to also consider how AI can streamline processes, save your team time, help you spot opportunities, and so on.
These metrics aren't as sexy as pure revenue – but all of these things will lead to a better bottom line. The challenge is understanding how AI is helping your business and then quantifying it. Therein lies the difficulty of determining the real ROI on this technology.
How We've Made it Easy
Watch the below video to see just a few ways we've made it easier. Because of our ability to backfill missing CRM activity data and contacts, Accent can get you a return on your AI investment starting from Day 1. Whereas most AI solutions require a minimum 6-month ramp up to collect a clean data set that can be used to feed the AI.
Why Do AI Projects Fail?
Understanding how to determine ROI for your AI projects requires thinking outside of the box.
One of the key examples of this involves understanding why AI projects fail. The old saying is "success leaves clues," but failure does too. Besides, a project that fails has no ROI. If you spot the roadblocks before you get to them, it becomes easier to go around them.
Here are the most common ways AI projects fail. Know them so you can avoid becoming a statistic.
Lack of Focus and Vision
AI sounds like the stuff of science fiction – because at one time in the not too distant past, it was.
Because of this, companies often have a hard time focusing on what they should be using AI for. There's a tendency to view AI as something "you need to have" because other companies are using it.
And while you can fall behind the competition by not embracing this new technology, you can also fall behind by creating an AI program without clear objectives.
To understand your ROI on an AI project, it's important to understand what the goal of using AI is. If you can't tie AI integration to a business activity in a meaningful way, you need to go back to the drawing board until you can.
Culture Fit
AI is a cutting edge technology, and most companies do not have a business culture designed for being at the forefront of new technological movements.
If you have a corporate culture that is change-resistant or stuck in the past, successfully adding an AI program will be challenging.
If your employees can't grasp the value of this technology, then they're unlikely to be able to take advantage of what it offers. This will impact the ROI for your project because you're not using AI to its full potential.
Inaccurate Data
Collecting data isn't enough. If you aren't collecting the right data, or you don't understand the value of the data you're collecting, then your AI program is doomed to fail.
AI can help you manage and organize your data, but if you start the process with bad information, it will impact your ROI until you solve these problems.
Bad Use Cases
This one ties back to the focus and vision point mentioned earlier.
While use cases can be helpful for making decisions about whether you need AI and how it might help your business, many companies create unclear use cases to make their point.
It's important that you clearly understand how AI will be used to solve issues and challenges you are facing. Adding AI just to add AI is a recipe for disaster – and won't generate any kind of meaningful return on investment.
Lack of Patience
The final point is one that trips up a lot of companies. AI implementation requires patience.
Setting up AI for your business is not a project you'll complete in a day (or a week). To do it right, you'll need to spend time deciding what your goals are, how AI will impact your business, what technology to use, and so on.
Even when those decisions are made, implementation takes time. Data must be gathered for the AI to analyze. During this phase, AI will often cost more money than it generates.
Because of that, a lot of companies get impatient and either rush forward or kill the program. Both actions are a mistake.
Companies who are patient and methodical with their AI integration will see results. They understand that this is not a program for instant gratification. This is why finding ways to measure ROI beyond financials is so important early on.
How to Calculate ROI
When it comes to calculating your return on investment for AI projects, there are four basic ways to measure success.
Let's break them down so you can choose the right one for your project.
Break-Even Analysis
One of the most commonly used techniques to measure ROI is the break-even analysis.
With this method, you'll calculate how many units you need to sell (or how much revenue you need to generate) to pay for your AI project. Once that number is hit, everything else is profit or money to invest in further expansion.
The challenge with the break-even analysis in general is that it's not a great measure of ROI if you have a time-sensitive project. Some things, like AI, have a longer ramp up period before you see the results. Break-even analysis is harder to use in this situation.
Beyond that, project that affect infrastructure and things beyond pure sales are also harder to measure. AI, as mentioned, can impact your business positively in many different areas. Gauging your success solely on sales means you'll probably be missing other KPIs where things are going well.
This shouldn't put you off using the break-even analysis method. If you're aware of these issues, you can find ways to make this calculation work.
Payback Period
In this approach, you'll calculate the amount of time required to break even on a project instead of the amount of revenue you'll need.
For front-loaded projects like AI integration, this is a fantastic way to measure your ROI.
With the payback period approach, you can show everyone from day one that there will be a positive return on investment, but that it will take time. This would, theoretically, give your AI team the time it needs to get the base level implementation set up before executives start fretting about when they'll see the return on investment.
Net Present Value
Another good metric for measuring ROI is net present value.
NPV gives the most complete view of return on investment because it shows today's value of a long-term investment discounting future cash flow.
In other words, this lets you see the value of a five year project in today's dollar amount.
Internal Rate of Return
And finally, we close with the most common way to measure ROI: Internal Rate of Return.
In simple terms, internal rate of return measures the rate of return a project will deliver over its lifecycle.
This is another solid approach for AI, as it showcases the big picture gains you will expect while also highlighting that this ROI is not front-loaded.
All four of these approaches can work for projecting ROI for artificial intelligence projects, but net present value and internal rate of return seem the best suited for these types of projects.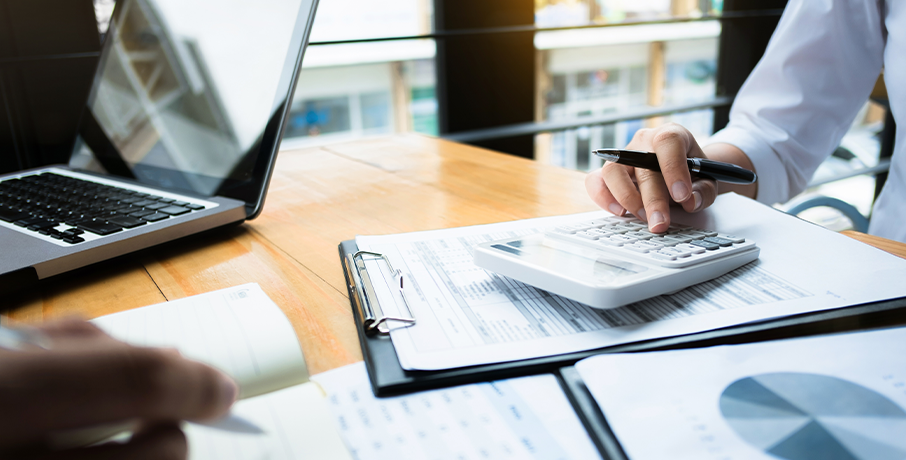 Setting Up For Evaluation on Investment
Adding artificial intelligence tools to your business is a big project. Rome wasn't built in a day, and your AI program won't be either. There will be challenges and pushback along the way.
With the ROI measurements highlighted above, we can build realistic expectations from the start. However, with a project with a lengthy timeline like this, it's good to create tools for evaluating progress and ROI at each step of the project.
Here are four ways you can do that.
Set Clear Goals and Benchmarks
A project of this magnitude will be broken down into steps and stages. This is great because it provides ample opportunities for showing progress through goals and benchmarks.
Some examples of benchmarks include:
Initial design and launch of project
Early stage working prototypes
Full build
These are super basic, only because each AI project is different. As you build your own project, be sure to create a roadmap with goals and benchmarks specific to what you're creating.
Implement in Stages
Next up, you'll want to implement each phase of your project in stages. By utilizing this approach, you'll save time, money, and headache by finding issues at each step of the process.
Companies that don't implement in stages often spend more time and money on things that could have been avoided. An early stage problem can impact everything that comes after it. If you don't spot it until launch, you'll be doing a lot of extra revamping.
A/B Testing with User Groups
It's tempting to leave your AI implementation in the hands of the data science team building it, but this is a mistake.
You should plan to regularly A/B test design and functionality throughout the development process. You should be conducting these A/B tests with user groups comprised of a wide range of people.
You'll discover that there's often valuable feedback in these A/B tests, insight you might not get from the in-house development team.
We love a good A/B test for almost anything – but it's especially valuable here.
Look for Unexpected Value
One of the reasons predicting ROI on an AI project is so challenging is because AI regularly provides value no one anticipated.
Unlike most business projects, AI impacts your entire business. Keep your eyes open for areas where AI is making a difference – we can all but guarantee you'll find things you didn't expect.
Final Thoughts
AI is here to stay, but we're still in the early stages of using this technology for business. As such, predicting how it will impact the bottom line is challenging and many companies will take a "wait and see" approach to adopting the technology.
This is a mistake.
Getting ahead of the AI curve now will pay dividends down the road. The challenge lies in showing the stakeholders at your company how the ROI will impact your business.
By following the guidelines in this article, you'll have a solid foundation for showing upper management how AI can change the game for your business, and how long it will take to get there.
Want to learn more about AI and Sales Enablement? Then be sure to subscribe to our blog so you don't miss our latest posts!
Accent Technologies is the first and only SaaS company to bring together Sales AI and Content Management in a true Revenue Enablement Platform. We provide both sales and marketing with better visibility into the performance of their teams. This drives revenue through intelligent recommendations for complex sales scenarios and provides the data for rich analytics that power better coaching, forecasting, and long-term customer support. Learn more about our solutions or request a live demo to see it in action.
Subscribe to Accent's Blog
Get Accent's latest sales enablement articles straight to your inbox.