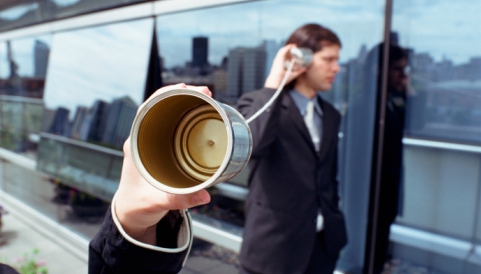 Greg Richards
Let's Talk Sales And Marketing: Cruisin' Communication [PART I]
In our last post, we talked about the wonders of sales and marketing alignment: how it stiches up the scars from fragmented efforts, patched-up processes and tight-lipped teams. But you can't simply rely on a killer, comprehensive Sales Enablement Platform to do all the work for you. The technology is definitely necessary – but it's not sufficient.
To really connect your teams and catapult your sales game, you need more than a rinky-dink communication model in place.
Tight lips sink ships.
Loose lips sunk ships in the World War II era, but it's tight lips that are sinking your vessel of sales success.
Because when the lines aren't open, your sales reps surely aren't closing:
There's more than one language.
Many sales and marketing teams struggle with communication because they're using a mix of sales speak and marketing jargon. They simply can't relate to one another.

The talk gets generic.Your sales and marketing people have different perspectives, workflows and needs than everyone else in your company: from the C-suite execs to the HR personnel. Generic communication practices won't address these position-specific intricacies.

No tools to help connect.
Speaking different languages is just one hurdle. Without the right communication tools, sales and marketing can't even begin to collaborate and share information. And if your own internal teams are unable to relate, it's impossible for your sales team to connect with prospects, leads and customers.

The flow's a kerfuffle.


Without a set process flow of information between sales and marketing, neither team is aware of the other's current status, daily efforts, weekly intentions and long-term goals. This muddles the shuffle from marketing to sales, and transitioning those leads, prospects and clients through the sales process becomes a dicey juggling act.
When communication sinks, credibility shrinks.
When your own team isn't speaking the same language, it shows. Your prospects, and even the businesses you work with, are going to sense that internal disjointedness. And they're going to lose confidence – big time – doubting your ability to give them what they really need.
Stay tuned to learn how to get your sales and marketing teams fusing and cruising together for smooth-sailing sales success.
Sales and marketing alignment not working out? Cloudy communication might be the clog in your machine. Fill out the form below to see how the right Sales Enablement Platform gets your team speaking the same language: the discourse of sales success.