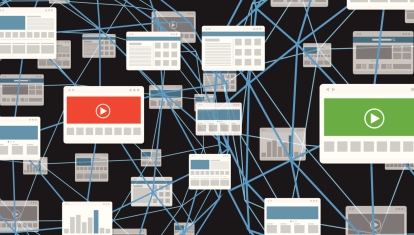 Greg Richards
Content Management: Revving The Value Vehicle For Sales Reps
The best technology in the world won't do an ounce of good without proper strategy in place. Your sales and marketing teams must set up a structured and seamless content management system and then stay strong and true to its well-defined tenets.
Give them content management.
GIVE THEM ACCESS
The ability to access high-performing marketing content and subject-matter expertise (SME) with a simple click, tap or swipe draws a bold line between sales presentations that win big and those that fall short.
A rich, cloud-based sales portal gives your reps the power of time and space – the ability to prepare anytime, anywhere.
GIVE THEM INSIGHT
It takes effective, accurate and customized content to seal any deal these days. And B2B buyer awareness is the crux of that powerful content.
Tools that provide intimate insight into your prospects and clients help sales reps build hyper-personalized materials to catch wandering eyes and shift paradigms.
GIVE THEM ORDER
Do you have jaw-clenching, game-changing content? The stuff that makes that buyer get up and dance? If your sales team can't find it or doesn't know it's there, those gems are worthless.
Tools for content mapping, cataloging and organizing cut down on time spent searching for materials, thereby curing that "manic panic" and ramping up sales productivity.
Give them the vehicle.
Your sales reps are only as good as the value they bring to the buyer's table. The value is in the education and solutions that solve problems and pains. If you've got the value, you're halfway there. Now your team needs the vehicle to preserve, refine and convey it.
Empower your team with the ability to quench an insatiable buyer in an unforgiving market – to keep pace with times, trends and technologies that do anything but stand still.
With the optimal Sales Enablement Solution in place, your sales reps are empowered to perform at their best.
It's all about value transmission: clear communication between sales and marketing and powerful exchanges between reps and buyers. Fill out the form below to see how a Sales Enablement Platform unlocks this value vehicle and jump-starts your sales success.