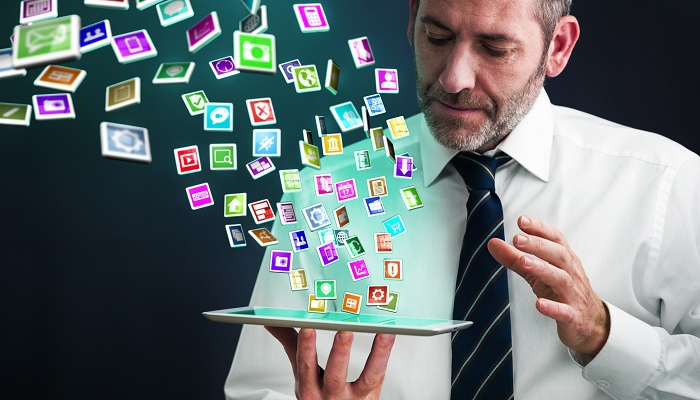 Greg Richards
Sales Reps Will Use Your Marketing Content
A major client performed a Green Belt study and found that their sales reps were only using 5% of the material produced by marketing. This was a major warning sign and call to arms for management.
Because when marketing content lies idle and unused, it means reps are underprepared (lacking the proper collateral for meetings and presentations), overcompensating (wasting time and resources creating rough-and-ready sales materials) and underperforming (missing out on critical opportunities to communicate, convert, engage, differentiate and win revenue).
Reps who use marketing content effectively are reps who communicate clearer, convert higher, engage deeper, differentiate easier and win more for both personal quotas and company revenue growth.
So why don't all reps hop on the content train to stronger sales execution, higher win rates, revenue growth and rewarding performance?
1. ACCESS: There's no centrally located, single-source library.
There's that age-old content management problem: Reps have to search through multiple repositories and storage sites – usually inconsistent in the way things are tagged and catalogued, searched for and filtered – every time they want a piece of content.
2. VISIBILITY: Reps don't know what's there for them to use.
There's a serious visibility issue, and it's not just in terms of organization and retrieval: Reps literally aren't aware of what content is in the system and at their disposal.
3. CONTROL: It's a pain personalize and cater to specifics.
There's no easy way to customize sales materials­­: Reps are hard-pressed to put their own personal spin on approved marketing content, to target each prospect's unique needs and to deliver materials in a way that drives home that unique buyer experience.
These are the symptoms of poor content management, and every rep out there has dealt with his or her fair share of their frustrations and inefficiencies.
Let the software do the work.
A  constant content connection.
Tap into the science of sales enablement with a content management platform  that keeps your reps in the know and on their toes.
STORAGE: access & search

Reps access marketing content – wherever, whenever – through one cloud-based library.
Recommendation wizards and full-text or filtered searches help them find the most relevant materials according to sales region, business unit, sales situation, etc.
The platform makes it easy for sales to both request content from marketing and provide feedback on that content – promoting

continuous improvement and

sales and marketing alignment

.

VISIBILITY: awareness & insight

Reps are made aware when materials are added, removed and updated.
Live notifications alert reps when buyers open, download, share and engage with the content they send.
Analytics, ratings and comments show reps which content is working and which pieces may need some work.
Simple visuals and graphics promote constant content awareness, as well as quick-and-painless content discovery.

CONTROL: customization & delivery

Whether tweaking current content for a unique situation, adding a personal touch or building materials from scratch, reps create exactly what they need with drag-and-drop ease.
If reps get stuck, or simply want an algorithmic opinion, question-based recommendation engines highlight relevant pieces to include in their next sales play.
Content delivery gets a serious upgrade with private buyer portals that promote interactive conversations, intimate connections, differentiation and dedicated buyer experience.
The platform that talks the talk, and walks it too.
Remember that client we mentioned earlier – who was tipped off, thanks to a Green Belt Study, to their reps' dismal use of marketing content? Well, they closed that sales-content gap with a centralized sales resource library.
Here are the quantifiable (and impressive) results:
Sales usage of existing content increased from 5% to 65% – that's 1,300% in just 12 months.
Impactful, well-crafted marketing messages are now used 60% more often with prospects.
The number of repositories reps need to visit was streamlined from 50 to one – saving several million dollars in repository-management costs.
Give your sales force that constant content connection.
Centralized storage, easy visibility and control over customization & delivery.
Accent Technologies provides cloud-based content management and scientific sales enablement with three powerful platforms: Presentation Librarian, Accent Librarian and Accent Accelerator.
Ready to transform underprepared, overcompensating and underperforming sales reps into a content-savvy, revenue-driving sales force?
Fill out the form below to schedule a demo and discover which solution works best to connect your sales reps to sales-enabling marketing content.