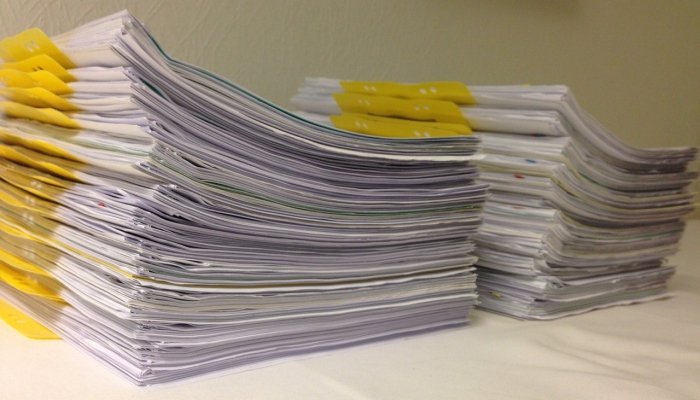 Greg Richards
How to Improve Content Quality by Automating Updates
Your marketing team has an incredibly important job: to keep your clients pleased and signing, and your prospects engaged and biting. And in the age of knowledge-empowered buyers, you must keep on top of your sales and marketing content.
It goes without saying that the modern marketing team is always in the weeds – on a continuous quest of content creation, curation, publication and augmentation.
Marketing's biggest content pain: the updates.
… Those time-consuming, yet all-important overhauls to pitchbooks, sales presentations and other client-facing marketing materials that keep information consistent, current, correct and compelling – directly affecting a firm's ability to retain and nurture existing client relationships, as well as acquire new business.
But you can get that time back for your marketing team. You can take the burden out of content updates. You can make things easier, smarter and much more effective.
How? With automated updates.
"Making Updates Suck Less" The Abridged Version
You know this: Bad content doesn't fly.
Inconsistent, outdated, inaccurate and uninspiring materials are a huge liability – risking the trust, respect and success of your sales reps; insulting and repelling well-informed buyers and lowering expectations for your brand.
You hate this: Content updating is tedious and draining.
The process not only steals time, people and resources – swapping marketing productivity for administration – but it also puts a huge dent in workplace satisfaction.
You get this: Marketing is already overwhelmed.
Enough said.
You love this: Automation saves

400%

in marketing hours.
Marketing can spend more time creating content (instead of updating it), connecting with buyers and optimizing campaigns. Plus, workplace satisfaction gets a nice little bump.
You need this: An easy way to leverage automated updates
With the right sales enablement platform, you can give your marketing team the tools they need to leverage automated updates and re-focus their time on high value activities. Automation updates 3x the content in half the time.
Automated updating strikes gold in lots of places, with lots of people.
From the marketing team that works smarter to the sales reps who sell smarter – plus the executives/managers who see it all materialize as tangible results and bottom-line gains – update automation is an all-around win.
Time Saver
Update entire books and presentations, or just certain parts, quickly, easily and seamlessly. Productivity and time savings grow exponentially as updates to one section of a presentation or book cascade throughout the material's slides and sections, as needed.
Brand Defender
Ensure current and consistent branding – from value messaging to design – across all client-facing materials, even throughout the course of massive content updates and information overhauls.
Information Preserver
Guarantee that teams are using the most up-to-date, accurate information available. Not only are all updates instantaneous, inclusive and accessible on all devices, but relevant team members are also immediately notified when updated messaging and new materials come online.
Be consistent, current, correct and compelling with your content – and make it easier, smarter and much more effective to do so. That's how you turn your content into currency, and start selling with consistency.