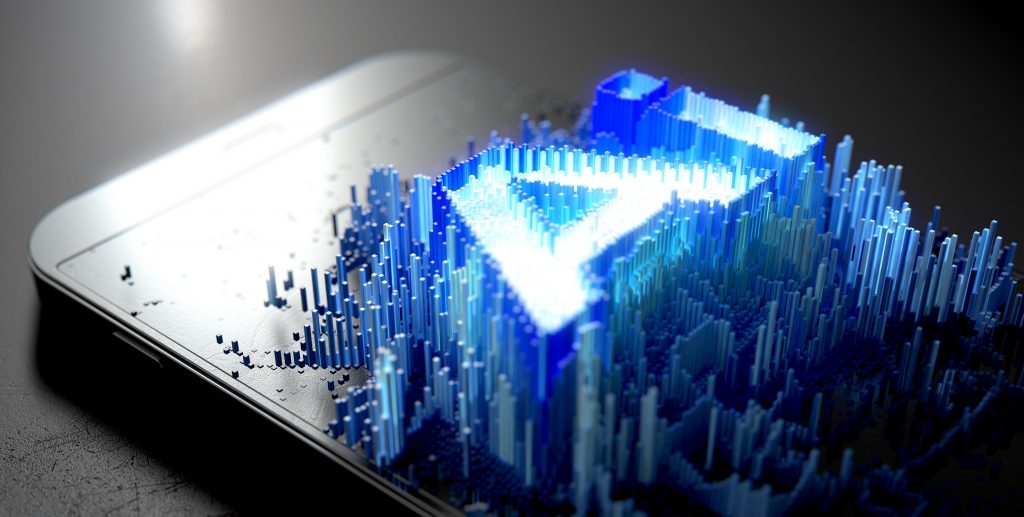 Greg Richards
AI, Data Ratios and Driving Change
No matter what you call it, with AI (Artificial Intelligence) or any assistive technology, it's important to thoroughly vet the problems it's trying to solve. AI applied to the wrong problems can be dangerous. But if the aim is to increase output of the CRM, be assistive to the sales rep and ultimately be intelligent enough to help drive change, it can be extremely effective.
Here are a few things we will dive deeper into on AI, data ratios and driving change.
Data sources are critical.
You may have many systems variables contribute to the demand engines efforts. Typically, to be successful with AI you want to harvest as much data as possible for a richer output and analysis.
Using a machine to consolidate and crunch data from all of your sources will enable your to paint a better, more complete picture of your sales situations - and ultimately your pipeline.
This makes it critical secure a solution 1) advanced enough to provide total connectivity among the tools in your tech stack, and 2) mature enough to backfill and autofill all missing activities in CRM.
But this doesn't have to mean more process and manual data entry for sales reps. Which brings us to our next point...
The tools should aim to improve the data ratio problem – not make it worse.
Automating data entry as much as possible plays a major role in getting ROI on your CRM investment. It will ensure sales activities ARE THERE to visualize and analyze. But more importantly, it removes the burden of administrative labor from your sales reps.
No one wants to manually enter data.  Let's be real – not a single seller likes to put data into a CRM.  They do it because they have to— or because it's their only option to track customer relationships.
With automated data entry, an analytics engine that can seamlessly connect to different data streams and a tool that visualizes buyer profiles and opportunity scoring from detected sales activities, you could radically improve the value that CRM offers sales and leadership.
Reps would get will get more time to focus on impactful selling activities and action the skills that are still best performed by a human. They'd also get intelligent recommendations and analysis to help them accelerate deals. On the flip side, management and leadership would finally get visibility into sales activities and pipeline health. They could better measure performance, improve targeted coaching and finally put data behind strategy pivots and sales process changes.
It's a pretty simple concept, but it's often overlooked. Organizations are quick to mandate the data entry by their reps, but is that the best approach? We like to think that your reps bring more value when selling, not entering data. Ensure your sales tech solutions are capturing data sources and improving the data ratio problem, not requiring more data entry, which is the case with SFDC's Einstein. Just look at the release notes. Really? Enough said.
Now let's look at getting visibility and driving change.
What can intelligence do for the sellers?
Experienced A-players know where to focus and what to do next, so make sure you are learning from that. Also, make sure that new sales strategies that come from the top-down are being supported and executed on at the ground level on the frontline. Let me give you an example: One of our clients is experiencing the following:
Major competitor is a disrupter in the industry
Revenue decreasing 6% YoY
Need to differentiate with new services offering
Reps need to pivot in new direction
Sales leadership needs to change rep habits to focus on new sales strategy
What do you do? Do you trust sales teams to go down an unknown path of selling services? Do you have weekly calls evangelizing the importance of the services offerings?
Both, but at the end of the day you can't affect an outcome. You can only affect the activities and the effectiveness of those activities to meet the objectives.  As stated before, the outcome is a result.
Visibility of activities, effectiveness and objectives is important in the realm of AI or assistive technologies.  We need intelligence that can guide sellers in the right direction.  Accent's CRMSupercharger provides visibility and allows you to leverage standard models to guide and prioritize deals for your reps. We also allow the client to control the steering wheel and we work with them to set their own parameters. This allows them to prioritize the right opportunities for the business and subsequently indicate to sellers what are the most attractive opportunities to pursue. You've got the sales strategy, but Accent can operationalize it. Now that is big value.
Finally, acquiring new accounts requires time and research to determine who to talk to next, what role they play in the purchase process, how you make a connection to them, etc. If you are missing this, the AI assistance is falling flat. Accelerate the call prep time and reduce the amount of research you need to make a connection.  Then enhance the overall picture with Accent's CRMSupercharger by visualizing the engagement and the role of each contact. What does that mean? Well, visualize who is at the buying table, who your champion is, who your economic buyer is, who is engaged and to what extent.
Pictures tell stories.  Weigh the difference.  Do you prefer an analytics driven picture powered by Accent or a 1 paragraph summary of words and notes in an email from your rep? And if I had to bet, I'd say you're still waiting for that summary from your rep.
As the world becomes more sophisticated and we get more complex, we will be in a great position to adopt assistive technology for more insight and maximizing peoples time. Keep in mind they should always be solving a problem and providing business value.
Fore more information on what holistic Sales Enablement looks like, check out Accent Accelerate. Accelerate brings our SAM solution (Connect) together with our advanced sales productivity tools (CRMSupercharger) for complete Sales Enablement.