Accent Technologies
Salesforce Forecasting and Tools
That's it. While the definition is simple, the practice of accomplishing this is anything but. As the old adage says, "if it were easy, everyone would be doing it."
It logically follows that Salesforce forecasting is performing these predictive actions within the Salesforce.com application and ecosystem.
Salesforce, at its simplest form, is a hub of essential sales data. It organizes past, present, and future sales information in a logical and easy-to-access way.
However, Salesforce (or any CRM) is just a tool. Giving an untrained craftsman an expensive power tool is inefficient (and dangerous). In a similar way, if you don't under the core fundamentals of sales forecasting, the tool alone won't do you much good.
If you're brand new to sales forecasting, I recommend you check out our primer post here. We'll do a fly-over of sales forecasting principles in this post, but our main focus is Salesforce.com
So why is it so important to keep your forecasts within the Salesforce ecosystem?
Subscribe to Accent's Blog
Get Accent's latest sales enablement articles straight to your inbox.
Why is Salesforce Forecasting Important?
Not all forecasts need to be via Salesforce. But if efficiency, accuracy, and centrality are important values to you (and they should be), it's best to stick with what you and your reps know.
Most often, that's Salesforce.
Salesforce forecasting keeps things familiar to your reps
If you're reading this, it's likely that most (or all) of your sales data resides in Salesforce already. Your reps are familiar with it, they know how to use it, and they're comfortable operating within the app for long periods of time.
Trying to move sales data to another platform for forecasting isn't the most efficient use of your time or technical energy.
Plus, there's the added necessity of training your reps on a new platform.
That's why we built the CRM Supercharger. To sit "on top" of Salesforce and exist within the Salesforce ecosystem. At-a-glance opportunity scorecards, AI-driven data visualizations are accessible from within Salesforce. And CRM data is automatic collected from your other sales tools and populated for analysis. No new login or app knowledge necessary.
Salesforce forecasting offers visibility and centrality
Those in the online business world know the mental fatigue of keeping up with dozens of sales and marketing tools to get an accurate picture. Keeping your forecasts in Salesforce means you can reduce the cognitive switching cost of going back and forth between tools.
A robust sales report within the platform reps spend most of their working hours in will also serve as a powerful motivational tool. If you discover via your forecast that one or more of your sales reps is falling behind, you could take action to aid them in meeting quotas.
Another benefit of forecasting in Salesforce is that you have a single source of truth from which data is being pulled. Introducing a forecasting tool that's not native to Salesforce means creating more potential breaking points and widening your margin for errors.
Salesforce forecasting offers access to crucial historical data
One of the greatest assets you have as a sales or marketing leader is access to a wide range of historical data.
While history isn't always a surefire indicator of future events, it's often a signpost to certain seasonal patterns and demand trends. Ignoring it would be foolish, and whatever sales forecasting strategy you choose, historical data should play a large part in it.
Salesforce forecasting offers integration with powerful tools
We'll investigate some of the best Salesforce forecasting tools later in this post. But hundreds of companies have business models dedicated to creating apps and services that function inside of the Salesforce ecosystem.
It can be overwhelming, and not all software is created equal. But these can be a massive aid to creating better sales forecasts than what comes "out of the box" with vanilla Salesforce.
Questions to Ask Before Creating your Salesforce Forecast
As with most things, it pays to think through strategy and build your forecast out "on paper" before creating it in the computer.
Here are a few things you'll want to settle before you task your Salesforce developer with anything. Or start manically creating reports.
Step 1 – What are our KPIs?
Obviously, you want to predict future sales revenue with the highest possible degree of accuracy. That's why you're reading this, right?
But there are KPIs to consider in sales forecasting.
Maybe your organization's leadership has been pushing to reduce the amount of time in the sales cycle or churn.
Maybe you're trying to reduce marketing spend while maintaining revenue, or something else. Decide on the most important goals your team has as these will affect what you track and your overall forecasting strategy.
Step 2 – What's our forecasting strategy?
I won't go into too much detail, but most companies employ one or more variations of the following time-tested forecasting strategies:
Sales Stage forecasting
Opportunity Age forecasting
Historical forecasting
Multivariate Analysis forecasting
For more info on the specific strategies and formulas of these forecasting philosophies, check out introductory post on the topic.
Step 3 – Who will maintain and monitor the forecast?
Forecasts should be constantly evolving. As new sales information becomes available to your team, you should incorporate that data into your forecasting strategy.
It's important to designate one owner of the sales forecast. Other sales employees or reps have free access to it. But this one owner should be responsible for tweaking the forecast to best represent the team's strategy.
Many times, but not always, this is the responsibility of the sales leadership.
This employee should also be responsible for generating reports and presenting to stakeholders.
A step-by-step guide to creating a Salesforce forecast
Creating customizable reports within Salesforce is simple and straightforward. Let's walk through each step in detail.
In the Quick Finds box, enter and select Forecasts (Customizable).
Click the Edit Forecast setting for your company. This will customize the default settings for your business, determining items such as what types of data will be displayed in your forecast, date start and range, and whether data can be shared.
After defining your settings, click Batch submit forecasts for your users. Now you'll select your forecast period and the users that have forecasts you'd like to submit.
Finally, click Set up the forecasting hierarchy for your company. Before setting up your forecasting hierarchy, make sure that all appropriate users are included. If not, go to Enable Users for Customizable Forecasting to add them.
Salesforce Criteria for Forecasting
At Accent, it's no secret that we believe the future of forecasting is artificial intelligence. It's almost impossible to try to calculate sales forecasts manually. Especially with the insurmountable amount of complex variables that affect B2B sales.
Consider all the criteria that affect your sales forecasts:
Trends — trends that affect your products can increase or decrease the potential for your sales.
Competition – your competitor's actions have a direct effect on your sales, unfortunately! When your competitors enhance products, drop prices, or even go out of business, your sales forecast will likely change.
Future payments – When a customer will make payments over a period of time for a completed sale. Your forecast should reflect the anticipated revenue.
History of successful sales – Predicting future sales relies on the sales made in the past. Using historical data makes determining the most successful leads possible.
Pipeline sales – Sales at any point during your sales funnel before closing will have a big impact on your sales forecast. For example, sales at the early engagement stage should be weighted lighter than sales nearing closing.
Economy changes – A strong or weak economy has a direct impact on sales in every industry. Fears of a recession can be enough to slow sales in most industries.
Regulatory changes – Regulatory changes around your product or service means you might experience a boom or reluctance to buy.
Changes in material costs – Of course materials have a direct impact on your prices. If your materials costs rise and you don't alter your prices, your business will lose money.
Our Sales AI calculates many of these complex variables and outputs visualizations of deal and pipeline health. This allows leaders to make sales forecasting decisions with a clear, data-driven foundation.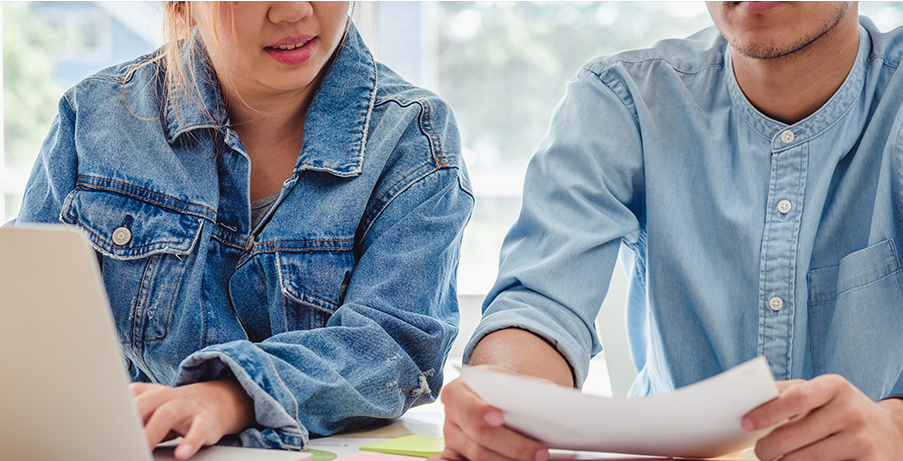 The Top Salesforce Forecasting Tools
There are many tools to choose from. But the following four make sales forecasting more simple and accurate. And they help set future goals. Moreover, combining Salesforce tools can help strengthen your forecasts and sales strategies.
Accent Technologies Supercharger CRM
Our sales AI platform supercharges your team by providing crucial predictive insights right within your CRM environment.
CRM Supercharger offers at-a-glance opportunity scorecards. These are AI-driven visualizations that score the activity, energy, and health of a deal in comparison to your company's standard model. It also intelligently fills in missing opportunity data such as demographics and company info. Thus automating a lot of busywork and mitigating inevitable human error.
Sales Cloud
In Sales Cloud, the sales forecasting features provide a real-time view of your entire team's forecast. You can easily view your entire pipeline to repair errors before they affect your sales term.
AppExchange
Though the AppExchange isn't technically a Salesforce tool, it offers a multitude of ways to enhance your Salesforce experience. It creates apps to help you improve and tailor the use of Salesforce for your specific business. A section within AppExchange, Salesforce Labs offers free apps created by Salesforce employees. And who better to create apps that work well! The AppExchange offers both free and paid apps within every category related to sales. With thousands to choose from, there's literally something for every business – including yours.
Einstein Analytics
Einstein Analytics brings all your data together on a single screen for an experience that tells your complete sales story. You can tailor this tool for a step by step process from discovery to active solutions. Follow-up is easy with the ability to immediately update records, shared dashboards, and Chatter for collaboration.
Mulesoft
Although MuleSoft isn't a forecasting tool, but it seamlessly connects your entire business ecosystem. You can provide a unified platform for accurate results via connected platforms, apps, and software whether it's Salesforce or not.
Wrapping It Up
Accurate sales forecasting is critical to the performance and productivity of your sales team. It's also important to the success and health of your business.
With accurate sales forecasting, you'll have a clearer sense of what your sales revenues will be. You'll also have the ability to spot potential issues earlier, so you can take action to fix them. Ultimately, you'll be able to make better business decisions, and motivate your sales reps.
Salesforce is a tool many organizations already use. And, frankly, it ain't cheap. So why not try to squeeze every last bit of functionality out of it?
But vanilla Salesforce forecasts often isn't enough for organizations that want laser-accurate projections and AI-driven insights.
That's why we recommend supplementing the powerful CRM with AI-driven tools like our CRM Supercharger. To learn more about how to automate busywork, optimize pipelines, and get more accurate insights with just a few clicks, contact us today.