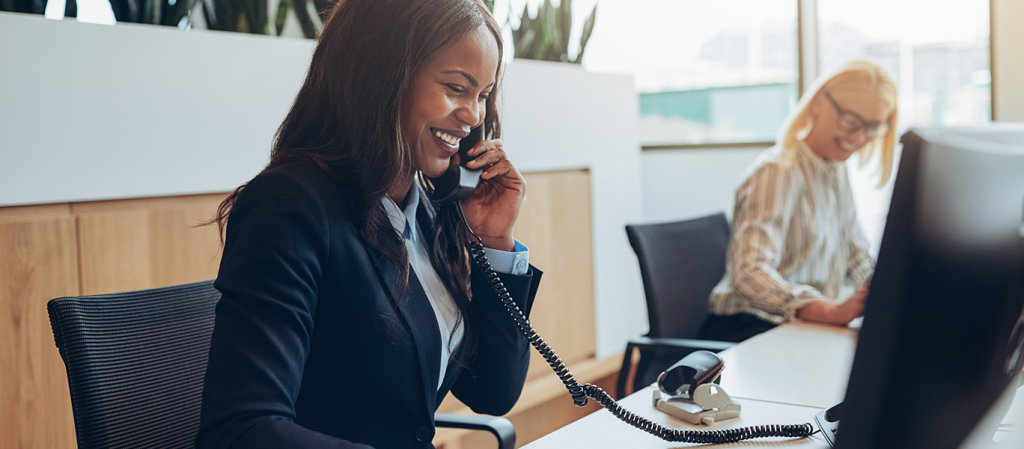 Accent Technologies
The Top 11 Customer Journey Analytics Providers
The tools you need to analyze the customer journey and why it's so important to track
In today's business world, we're overwhelmed by data. So much data, yet interpreting is hard. Tracking it all seems counter-intuitive. How do we separate the vanity metrics from the raw data that actually moves the needle for your business?
That's a tough question to answer, and largely depends upon your business goals. But if we were to rank the most valuable business KPIs, the customer journey would top the list.
In this post, we'll:
Define the customer journey
Explain why tracking it is critical for business growth
And survey some of the top technologies for staying on top of customer journey analytics
Let's start by defining our terms.
What is the Customer Journey?
The customer journey is the path your ideal customer takes from ignorance to advocacy of your product or service. More to the point, it's how people:
Discover
Interact with
Research
Purchase
Implement
And (hopefully) evangelize the benefits of your brand.
You might hear the customer journey referred to as the "user journey," or the "customer lifecycle." All these are synonyms.
Before the internet, customer journeys were simple and only trackable on the basis of the prospect's testimony. For example, a future customer might see a billboard for your product. She may then come to your brick-and-mortar store and mention the billboard before buying the product.
That customer journey had only two distinct steps:
Saw billboard
Came in to buy product
(That is, if the prospect is even willing to volunteer that they saw the billboard.)
In 2021 and beyond, every internet user leaves behind a gargantuan data footprint. Organizations can track actions, sentiments, and behaviors down to individual scrolls and clicks.
Couple this with the fact that we're living in the wake of the COVID-19 outbreak and subsequent lockdown. More people than ever are conducting business online and only online.
What if you could track all the actions that led up to someone purchasing your product? How would it affect your profitability to be able to visualize exactly how a customer finds you via Google?
Therein lies the true power of customer journey analytics.
But the astute among you will recognize an inherent problem. Thanks to the internet, there are a near-infinite amount of pathways customers can take to engage with your brand.
So… are we supposed to track all of them? The answer is no. It's not feasible, and not helpful. There are really only two customer journeys you should always track:
The ideal path – This is what customer experience (CX) experts call the "Garden Path." It's the most ideal way that prospects move through each stage of your buying funnel. It often touches many of your brand channels (social, email, web, SEO) in a holistic way. It is what you might call the realistic ideal. This is your North Star when it comes to optimizing your customer journey. Oftentimes, brands won't know that Garden Path until a real-life customer actually walks it. From that point forward, it becomes the gold standard
The well-trod path – This is the most common journey that users take to interact with and eventually purchase whatever you're offering. It will likely be messy, inefficient, and complicated. That's okay. Anything you can measure, you can optimize. The mere exercise of visualizing this path will reveal errors and low-hanging fruit for optimization.
It's usually prudent to track these two customer journeys for each segment of your market. That may mean tracking it on a product basis (if you offer many). Or, by demographic or firmographic data.
But, we haven't even gotten to the best part of how technology helps.
Enter the world of AI-driven customer analytics journey software. Thanks to this tech, we don't need to build out static visualizations of journeys that change every three months.
This is the best part about these customer journey analytics platforms. They track, report on, and visualize the customer journey in real-time. As your team produces new content or retires old content, the dynamic journey visualizations respond in kind.
Administrators can drill down into specific paths that customers take (down to the granular level of clicks and scrolls). Or, they can stay high-level to maintain a birds-eye view of the entire customer lifecycle.
It's exciting to ponder the possibilities of this technology. But before diving into the tech, let's talk a bit more about the importance of customer journey analytics.
Why are Customer Journey Analytics so Important?
We've come a long way from throwing up a billboard on the highway and hoping for some happenstance foot traffic. Businesses can now see when, where, and for how long users view videos on their social media pages.
Marketers can trace browsing sessions back to specific users and set up retargeting ads on their social feeds. This keeps their brand top-of-mind well before a purchasing decision.
Today's marketer even has "heat mapping" technology at their disposal. This visualizes where users click or hover cursors on their sites, allowing for even more granular optimization.
All these technologies exist to solve the puzzle of the customer journey. They help to answer the question, "how did they find us?" And the all-important follow-up question, "how can we replicate that success?"
This is where customer journey analytics come into play. They take the customer journey from retrospect to real-time. It's one thing to study what happened in the customer journey. But AI-powered customer engagement tools allow us to shape the journey as it's happening.
And this isn't the cherry on top of a marketing strategy. This is the whole cake. Researchers state that a consistent customer experience "has the potential not only to increase customer satisfaction by 20 percent but also to lift revenue by up to 15 percent while lowering the cost of serving customers by as much as 20 percent."
These are all benefits of a robust, comprehensive customer journey.
Ways to Leverage Customer Journey Analytics
It's one thing to track these disparate customer events and try to discern their impact on your profits. It's another thing to make them part of a larger, cross-channel picture of the customer journey.
You need a single source of truth (usually, a piece of software) that visualizes the entire customer experience. This helps to find patterns, inconsistencies, and bottlenecks in how customers engage with your brand.
Below are a few ways you can leverage customer journey analytics to make better decisions and increase your ROI:
Visualize "fallouts" or drops in engagement and fix them with better content
Quantify the profitability of secondary marketing channels like social media and email
Make data-driven decisions in real-time to direct customers to the "Garden Path"
Identify root causes of friction or bottlenecking in the buying process
Discover common "pre-purchase" signals and capitalize on them in real-time
With all that said, let's get into the technology.
11 Top Customer Journey Analytics Providers
1. Accent Technologies
Accent Technologies offers a suite of software to empower the ultimate sales enablement engine. This includes customer journey analytics features for optimizing how brands win customers.
At Accent, we're focused on helping sales leaders and reps make real-time decisions based on historical customer journey data. For example, in the CRM Supercharger platform, sellers are given prescriptive next steps to take for their prospects. These next steps are based on historically successful customer journey metrics.
Sales AI helps sellers know what touchpoint is most likely to lead to success. This could be a phone call, an email, or a piece of sales collateral. The platform uses AI to analyze millions of customer journey data points and output the most productive way forward.
Accent's Marketing Insights platform gets even more granular. The software analyzes content performance and visualizes how they impact the customer experience. That way, you can see which pieces of collateral are integral to the ideal customer journey and which are ineffective.
2. Adobe Campaign
Adobe Campaign is a set of solutions that help marketers personalize and deliver campaigns across multiple online and offline channels. It offers features like:
Lead segmentation
Automated outbound emails
Basic analytics reporting
3. Auryc
Auryc is a client-side journey intelligence platform that surfaces real-time insights with visual context across multiple channels. Their aim is to help find and resolve the customer journey issues that directly impact conversions and customer satisfaction.
Auryc offers features like:
ROI insights
Click tracking
Analytics at both the account and user levels
4. Glassbox
Glassbox empowers organizations to create frictionless digital journeys for their customers. Their analytics platform works in real time across mobile apps and websites.
Through AI-driven visualization and analytics tools, Glassbox helps teams prioritize customer experience and digital product enhancements from a single collaborative system.
Glassbox offers features like:
Funnel visualization
Click tracking
Web event tracking
5. Insider
Insider's Multichannel Growth Management Platform (GMP) helps digital marketers drive growth across the funnel.
The platform leverages real-time predictive segmentation powered by AI. Insider helps marketers deliver personalized journeys across web, app, messaging, email, and ad channels.
Insider offers features like:
ROI tracking
Audience segmentation
Brand optimization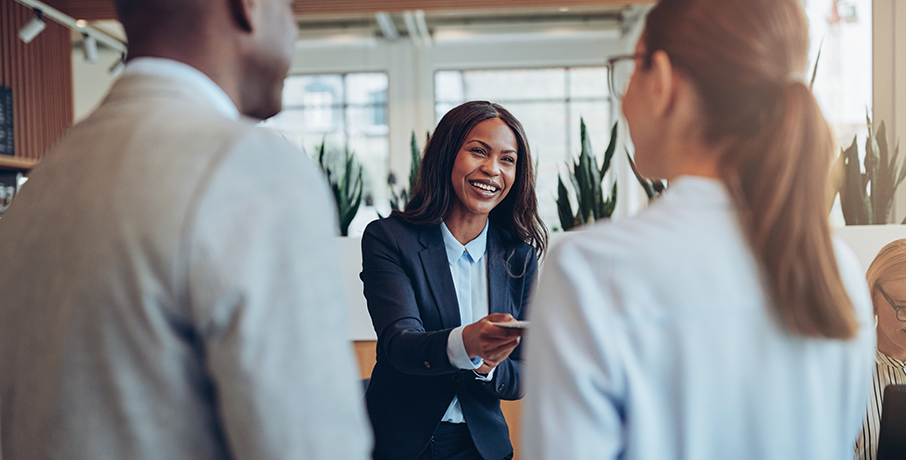 6. MoEngage
MoEngage helps marketers analyze customer behavior and engage them with personalized communication. This includes messaging across web, mobile, and email channels. MoEngage offers features like:
Customer analytics
AI-powered customer journey orchestration
Journey personalization
7. NetBase Quid
NetBase Quid is a consumer and market intelligence platform. It delivers contextual insights to reveal business trends, connect with consumers, and understand the story behind competitors and the market.
The platform uses AI to process structured and unstructured data. This allows marketers to make smart, data-driven decisions. Netbase offers features like:
Customizable analytics dashboards
Customer sentiment scoring
Content engagement analysis
8. Optimove
Optimove brands itself as a Relationship Marketing Hub. It allows marketers to create and manage large-scale, customer-led journeys.
The platform surfaces customer engagement opportunities and orchestrates self-optimizing customer journeys. It also measures the impact of all marketing interactions. Additional features of Optimove are:
Multichannel tracking
Revenue analytics
Customer insights
9. SharpSpring
SharpSpring is a revenue growth platform with robust sales and marketing automation features, functionality and performance.
It offers features such as:
Behavior-based email marketing
Native or 3rd-party CRM integration
Dynamic forms
Landing page and blog builders
10. Totango
Totango is a customer success platform that enables organizations of all sizes to improve growth and retention by guiding strategic customer engagement for businesses.
The platform uses data to create a comprehensive customer profile. This helps turn customer information into actionable insights. Totango offers other features such as:
Comprehensive reporting and dashboards
Customer health scores
API & integrations with common CRMs like SalesForce
11. WebEngage
WebEngage is a customer data platform and marketing automation suite. The platform claims to simplify user engagement and retention. It includes a multi-channel user journey designer as well as:
ROI analytics
Lead nurturing capabilities
Online behavior tracking
Subscribe to Accent's Blog
Get Accent's latest sales enablement articles straight to your inbox.
Final Thoughts
Accent Technologies is the first and only SaaS company to bring together Sales AI and Content Management in a true Revenue Enablement Platform. We provide both sales and marketing with better visibility into the performance of their teams.
This drives revenue through intelligent recommendations for complex sales scenarios and provides the data for rich analytics that power better coaching, forecasting, and long-term customer support. Learn more about our solutions or request a live demo to see it in action.