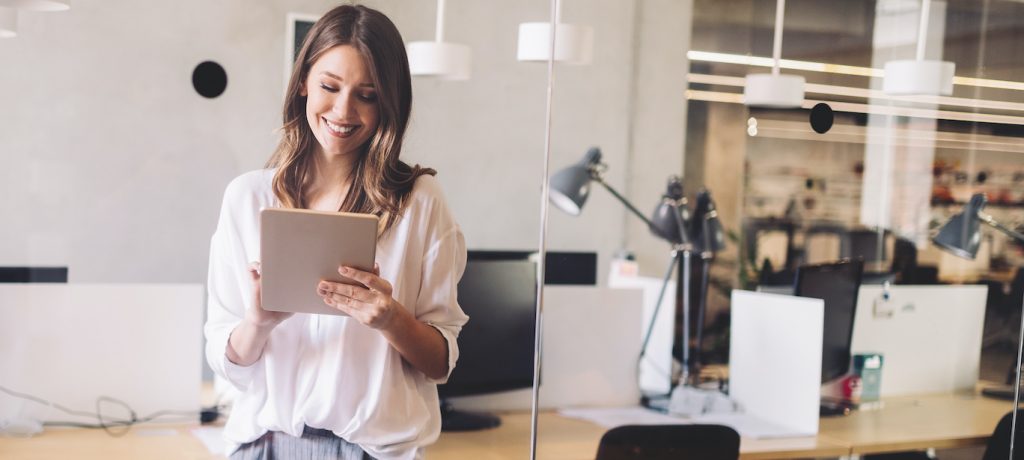 Accent Technologies
What is Content Automation Software?
How technology can help you streamline content production and free up employees for high-level tasks
What is content automation?
Simply put, content automation systematizes aspects of the content lifecycle. Commonly this is through the use of AI or other predictive technologies.
As we've explored in other posts, there are dozens of moving parts working to get a single piece of effective content in the hands of your sales reps. There's the research phase, the ideation phase, the production phase, the distribution phase, and the all-important analysis phase.
Each of those categories demands hours of work to move the content forward.
Payroll of employees or contractors, monthly fees for content creation and distribution tools, and ad spend all cost money. And that money adds up.
If there were some way to use technology to do the heavy lifting of the content lifecycle, wouldn't you want to take advantage of that? It's not only a financially prudent option but a means to more innovation in your organization.
But with so many online tools and software touting "automation" as a buzzword, choosing the right technology can be tough.
Why invest in content automation software?
As with any piece of new technology, it's important to start with "why?" Why is this important to your business, and what benefits does content automation software give you? How can you ensure a positive ROI and not another costly and underutilized piece of software?
Here are four immediate benefits content automation achieves for your organization:
It streamlines your content output
An immediate benefit to content automation software is the ability to get content out the door and analyzed more quickly.
Anytime there's a bottleneck in the content lifecycle, nine times out of ten it's held up by a human. Each phase of content creation and analysis takes significant work hours. Therefore, it follows that if one or more of those phases can be automated, human bottlenecks can be eliminated.
For example, consider the analysis phase of the content lifecycle. The goal is to determine if the content was effective in driving a particular market segment further down the funnel.
There are so many interdependent variables in B2B sales. Trying to untie that knot manually could take hours, if not days for a human analyst. That's also assuming the very optimistic scenario of zero human error.
But a content automation platform can use robust Marketing AI technology to solve the B2B sales puzzle automatically. The efficacy of the content is displayed in a simple, interactive dashboard.
Rapid, reliable analysis means rapid conclusions. Which can lead to more effective content in a shorter time frame. This is only made possible through automation.
It removes human error
The human brain is far more effective at innovation and problem-solving. Especially over managing a complex series of logistical details that it can recall at will. So why not leave that to the computers?
The devil is in the details when it comes to content creation. The sheer amount of tasks that must be assigned, delegated, and followed up on to get a shipped piece of content out the door is immense.
"To err is human," is a popular phrase for a reason. Although, it's not something you want to hear after an employee ships a piece of content with an embarrassing typo on the front.
By the way, to eliminate typos and clunky sentences altogether, look into Grammarly, the free grammar and writing assistant. Whether it's drafting marketing emails or a 10-page whitepaper, Grammarly can make your writing better.
One thing computers have over humans is their inability to forget. Automating your content lifecycle with a reliable, proven system will reduce the odds of human error.
Piggybacking on the previous point, we don't always know how to accurately control for all variables in B2B sales. As humans, we may easily miss key data. Humans can rely too much on "gut level" intuition when the data is telling a different story, especially in the analysis phase.
It saves money
The most expensive part of content creation is almost always the time, payroll, and opportunity cost associated with your people. There's a reason for that. People are irreplaceable, and no machine can ever ideate and innovate the way humans can.
But when you don't need contractors, you can spend your budget on innovation in your organization, or producing better content. Furthermore, your bottom line is raised and it takes less revenue to produce a positive ROI.
Subscribe to Accent's Blog
Get Accent's latest sales enablement articles straight to your inbox.
Software for Automating Content Creation
We're not at a place in history where machines can fully create engaging content from start to finish. We can't just plug in prospect pain points and a color palette into a machine and have it spit out a beautiful, lead-generating infographic. That reality may be closer than it seems, though (this may be a scary thought to some marketers).
What marketing AI is currently most effective at is identifying gaps in content, or content similarities and redundancies. It can also analyze usage, recognize patterns, and intelligently learn and recommend what is effective over time.  
With technology like that, the savvy marketer can remove a lot of the legwork in the content creation process, leverage data to support production strategy and budget, and still utilize their creative expertise in the content development process.
Optimizing the ideation process
In our post on content effectiveness, we discussed how the best content answers a specific pain point. It also educates on a particular topic, or provides value in an area relevant to your audience.
So, how do you figure out what content will land in that sweet spot?
If you've got Google Search Console enabled on your site (and you should), you're already sitting on a treasure trove of content ideas. Google Search Console gives you a direct line to valuable search data with auto-generated monthly reports. These reports are an excellent way to get a pulse on what keyphrases your audience is searching to find you. And if you're satisfying their requests with great content.
Another way to curate content ideas is by setting up a Google Keyword Alert whenever a specific phrase is used in online content. This can be a phrase associated with your product's niche or a common pain point of your audience. Whenever the keyword is, you get alerted. This will give you ideas based on what potential competitors or reputable sources are publishing online.
Feedly is a free blog and RSS aggregator that many marketers use to take disparate streams of online data. It also organizes them into a newsfeed-style interface. From one page, you can access the blogs of competitors, industry experts, news outlets, Google Keyword alerts. You can even specific subreddits that pertain to your market.
A well-configured Feedly account can be a completely automated wellspring of content ideas. And it can be based on the intent of real-life users and competitors.
Using templates to automate content production
Another practical way to automate content creation is the simple act of using templates. These can be blog templates in your WordPress backend. They can be Illustrator templates for effectively branded infographics. Or they can be marketing email templates.
Don't reinvent the wheel. If something works, duplicate it and tweak it, and each subsequent cycle of content creation will be shorter than the last.
One of the many benefits of a content management tool like Accent Connect is the centralized location of all your content assets. It makes templating and rapid development simple and organized. It eliminates the need to scour shared drives or pester employees for templates.
Software for Automating Content Sharing and Distribution
Creating the raw asset is one thing. But presenting it to the prospect in an appealing and effective way is quite the art form. Thankfully, much of the hard work involved in sharing or distributing content can be automated through software.
At Accent, we provide this experience through a capability called "wizards" in our Connect platform. The AI technology prompts the sales rep with a brief series of questions. It autofills any information it can find on the prospect in CRM. Then it makes suggestions for slides and materials mapping to the prospect's pain points (or other situational data). Based on the given input, the tool creates a custom-tailored presentation in seconds.
This eliminates the need to wrangle with your WordPress CMS or spend cycles creating new landing pages.
We can also intelligently recommend specific materials within your CRM record. The sales AI allows us to make suggestions relevant to your prospect's pain points, industry, persona, funnel stage, or topics of interest.
Automating email marketing sends is another common way marketers remove much of the manual labor of email marketing. Most email marketing platforms allow for specific emails to go out upon triggered. These events can be content engagement, a particular lead score, or specific form fills. A few examples of these platforms are ConvertKit, Marketo, or even MailChimp.
If you're looking for a way to automate the distribution of your content on social media, Buffer is an excellent way to batch process the scheduling of your posts across each social network.
Software for Automating Content Suggestions
Another area of the content journey where software can really help is matching up content assets with prospects at the appropriate times and in the most effective ways.
In other words, software can help a sales rep make intelligent choices about which content piece has historically performed for a specific persona, demographic, or funnel stage.
For example, marketing AI technology can compute hundreds of thousands of historical data points and intelligently distill them into content suggestions. In addition, popular content is displayed on a carousel so reps can be apprised of what assets are most used among their peers.
This eliminates the need for guesswork on the part of the rep by automating the research of what content fits best in a given scenario. With AI tools like Accent's Guided Selling, reps can be confident in what content they serve to prospects. Historical data demonstrates the efficacy of a particular piece in leading a prospect further down the funnel.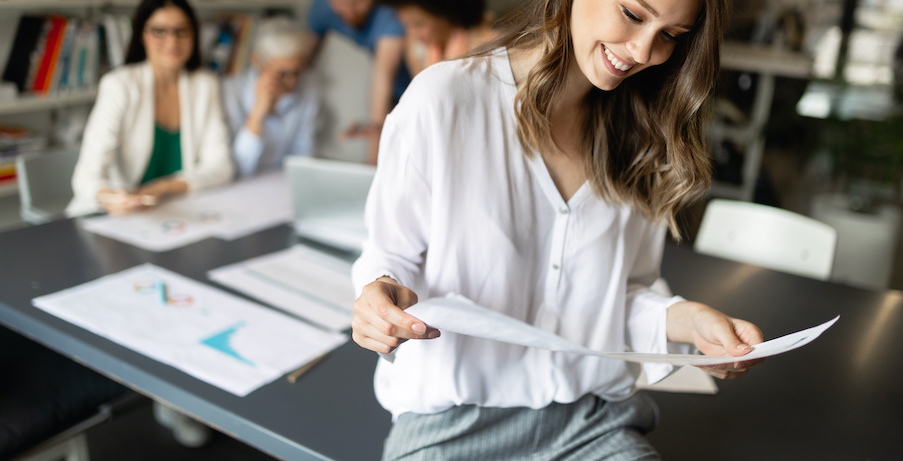 Software for Automating Content Management
As your library of sales content continues to grow, you'll soon find that trying to keep it organized in a system like Google Drive or a shared drive is woefully insufficient.
Assets need to be accessible by persona, demographic, funnel stage, and type. Search terms need to be able to pull up the most relevant content at a moment's notice. If you don't have the bandwidth to manually accomplish that kind of content set up, You should find a solution that can help. Specifically, you should find a content management solution that automates the scanning, tagging, and indexing of those key categories for search engines.
Accent Connect not only auto tags on import, but also transcribes audio and video files and indexes those transcriptions. Our users can leverage AI-powered content recommendations without requiring heavy content set up.
In addition to these, make look for automation solutions that can alerts your team when content is expiring or aging. Or can automatically archive retired content. This prevents irrelevant or outdated content from cluttering up your asset repository – or worse, going to your prospects.
Automating Content Analysis
As mentioned above, arguably the most important phase (and most challenging to do manually) is the analysis phase.
The last thing sales reps want to do is spend their valuable time trying to decipher CSVs full of data values. Or SalesForce lead records to determine if a piece of content is working or not. The simple act of removing that legwork will likely save the equivalent of a full-time employee's salary.
This is where the suite of Accent Technologies software really shines. In addition to visualizing content efficacy, our Marketing Intelligence can provide a content similarity analysis. This way, content is grouped into "families." So as reps download, personalize, and share content you don't lose track of those files. So, with a similarity analysis you can identify production redundancies and understand true content usage.
Where the real power comes is when you couple Accent's Marketing Intelligence with our AI-driven guided selling platform. You will be able to close the loop between seeing what's being used in the sales cycle, measuring it's impact, make intelligent recommendations based on data-backed strategy, seeing if the reps execute the advice, and then measuring the successfulness of the pivot.
The Accent suite of sales enablement software exists not only to help marketers automate their content lifecycle, but to streamline the entire sales process from start to finish. Contact us today and let us show you how we can help you systematize your sales, keep your reps accountable, and boost your bottom line.