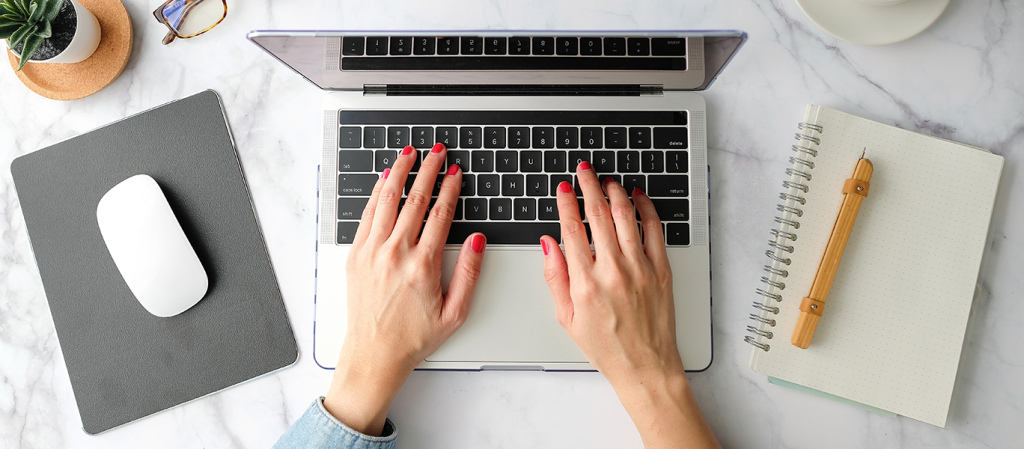 Accent Technologies
Top 21 Sales Productivity Tools
Modern technology impacts nearly every facet of our daily life. From the supercomputer masquerading as a phone in your pocket to cars that drive themselves, we truly are living in a world people only dreamed of a few decades ago.
21 Sales Productivity Tools that Will Change Your Business
Accent Technologies
Billed as "the world's most powerful sales enablement," Accent Technologies offers up a fantastic sales platform that will help your team at every step of the process.
All sales resources are at your fingertips. No more digging for data
Powerful search tools make finding materials quick and painless
Powerful AI crunches huge amounts of data, providing you with actionable results
Access content from anywhere: web, mobile, CRM, and more
Customizable to meet your needs
Analytics tools help you make better decisions to close more deals
Accent's sales enablement platform features an incredible amount of functionality, full support to help you reap the benefits of the tool immediately, and can be up and running in days (not months).
You can schedule a live demo of the product, or catch our next webinar to learn more about Accent's suite of sales and marketing AI solutions.
Cirrus Insight
Cirrus Insight is a CRM tool that will help save your team time by allowing them to update Salesforce with their Gmail contacts information.
Provides real-time notifications for email tracking
Easily sync Google Calendar with Salesforce
Access Salesforce tasks dashboard directly from your Gmail account
View customer insights and context from your Gmail inbox
Save emails and attachments directly to Salesforce
Provides email templates
Tracks analytics
Sales productivity tools
Enterprise scheduling
Cirrus Insight offers a free 14-day trial of the service. Plan prices range from $27 per user at the starter level to $72 per user at the highest tier.
Schedule a free demo at the Cirrus Insight website.
Sertifi
Everyone loves it when a customer reaches the bottom of the sales funnel because that means the deal is done – except for all the signing of documents and whatnot.
Sertifi eliminates the headache of sending contracts back and forth, gathering signatures, and collecting payments with an integrated solution that will handle these tasks for you.
Develops workflows for complex deals
Utilizes over 300 different types of files
App allows for document uploads with ease
Real-time collaboration tools eliminate email back and forth
Macro view provides complete look at the status of a deal at any time
Sertifi offers a wide range of plans that range from $105 per month to $250 per month with custom options available.
HelloSign
HelloSign is another electronic signature tool that eliminates a lot of the tedious paperwork involved with closing sales deals.
Seamless Google Business app integration
Customize documents for branding purposes
Real-time updates allow for easy tracking
Fill out and sign docs directly from Gmail
Offers 17 popular file formats
Sign directly from tablets
Create workflows specifically tailored to your needs
HelloSign offers a free option for up to three signature requests per month. Other plans run from $15 to $40 per month.
Fast Call
Want to log your team's inbound and outbound sales calls right in Salesforce? Then Fast Call could be the solution you're seeking.
Align communications with sales and marketing initiatives
Fully integrates with Salesforce
Full overview of all communications: phone, email, and meetings
SMS and email notifications for missed calls
Automate phone calls according to pre-set parameters
Use pre-recorded messages when reaching customer voicemail
Pricing for Fast Call starts at $30 per month, per user with a 10 user minimum. The Pro plan is priced at $60 per month, per user with a 10 user minimum. Custom plans are available.
Sellsy
If you're looking for an all-inclusive sales solution, Sellsy offers up plenty of functionality at an affordable rate. The service provides ecommerce, CRM, and ERP tools that will have your team operating with maximum efficiency.
Manage your pipeline and opportunities at a glance
Powerful management tools allow you to stay organized
Collaborative tools like internal chats keep your team connected
Intuitive document generator makes sending documents a breeze
You can try Sellsy with a product demo. The software runs 40 euros per month with other plan options available.
Salesforce
We've mentioned Salesforce multiple times in this article already, so it only makes sense we cover the platform as a whole.
We suspect most of you reading this are already familiar with Salesforce, but here are just some of the things it offers.
Ability to track sales in real-time
Provide continuous feedback to sales team with metrics, notes, and other tools
Make better decisions based on real-time data
Click to close lead tracking
Analytics tools like sales forecasting help keep you on track
Saleforce offers free trials, product demos, and a plethora of different options as far as packages. There's something here to suit almost any business.
Microsoft Dynamics CRM
If you're looking to integrate your marketing and sales efforts, Microsoft CRM offers a full suite of tools that will provide solutions to your most pressing problems.
Integrates with Office365
Real-time feedback aids in strategic decision making
Easily integrate marketing, sales, and service with a wide range of tools
Shared workspaces make collaboration simpler than ever
Nurture programs ensure you're offering the right content at all times
With a staggering amount of product options, there's a tool here to fill every need. Check the company's pricing page for rates on specific products and to schedule demos.
Hubspot
Hubspot is basically the 800lb gorilla in the room when it comes to sales productivity products. Like Salesforce, Hubspot is a name almost everyone is familiar with.
Integrates email, phone, web, social media, and more
Calls, emails, and other contacts are automatically logged
Keep all your contacts and client information in one central location
Stay on top of your pipeline with analytics tools
Hubspot offers trials, demos, and a variety of plans. Check out their website for pricing.
LevelEleven
Keeping your sales team on track can be a challenge even for the best sales managers, but LevelEleven looks to simplify that process by offering a sales performance platform that provides daily, weekly, monthly, and quarterly performance goals and feedback.
Provides sales team with personalized feedback, goals, and comparisons
Uses leaderboard scoring to increase competition
Real-time data provides insight into funnel health
You can request a free demo of the LevelEleven software at their website.
Highrise
Highrise promises to increase communication and collaboration through contact management. Basically, it helps you with your time management, something most of us have an issue with.
Track tasks and set reminders to increase productivity
Easily share contact info and other important information with others
Integrates with a wide range of third party software solutions
Highrise doesn't seem to list the prices of plans on their page, but you can swing by and contact them if you're interested in more info or a demo of their product.
Clari
Clari uses data science to help sales teams forecast, close deals, and increase productivity.
Machine learning finds revenue generating patterns and replicates them in your sales process
Mobile alerts deliver information to reps on the road
Deal accelerator tool helps close deals faster
Activity tracker provides insight for next steps
Clari doesn't list pricing on their website, but you can easily schedule a demo if you're interested in learning more about this powerful software tool.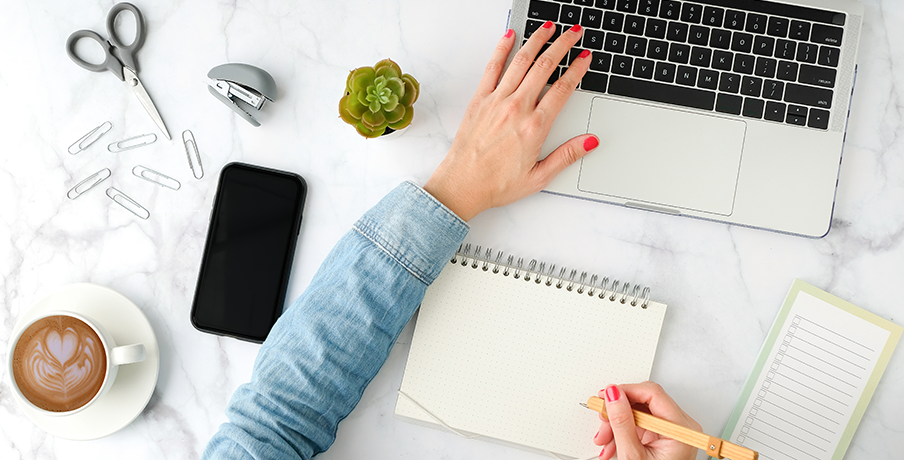 OnePage CRM
This cloud-based solution promises to increase productivity by aiding with contact and pipeline management.
Streamline sales processes and automate workflows with various dashboard tools
Organize contacts in multiple ways for faster prospecting
Lead capture from a wide variety of sources
Forecast pipeline and sales behaviors in advance
OnePage offers a free 21 day trial of their product, and have plans ranging from 12 euros per month to 54 euros per month.
Repsly
This mobile cloud solution for B2B will help you track sales rep activity.
Collaborate easily with internal text, memos, and client notes
Build your own customizable database
Dashboards visualize sales rep activity for easy analysis
Mobile forms with smartphone and tablet functionality allow for feedback from the field
Geo-tagging tools allow you to track reps in the field
You can take Repsly for a test drive for free for 14 days by signing up at the website. If you like what you see, you can also schedule a full demo of the product.
Sage CRM
This web-based CRM automates sales, marketing, and customer service all in one place.
Work anywhere from any PC, browser, or device
Social channel integration allows more connection with customers
Cloud-based options available
Manage events from one central location, from anywhere
Sage CRM offers a wide range of solutions for a number of different industries. Check their website to schedule a demo and inquire about pricing.
Sugar CRM
Sugar CRM is another relationship management tool designed to help your sales reps better communicate with clients. The big selling point here is that it features AI that offers actionable insights for your employees to use to help move people lower into the funnel.
Improve your pipeline visibility
Streamline business processes for improved efficiency
Integrates seamlessly with a variety of third party software solutions
Sales automation and forecasting tools
Available both with cloud or on premise options
Sugar CRM has a variety of different options and plans so you can build the perfect solution for your business. Check out their website for pricing.
Xant
Formerly InsideSales.com, Xant is billed as a "sales acceleration platform" that uses machine learning to predict customer behavior and suggest next steps so your sales reps close more deals.
Predict prospect intent and behavior
Identify trends and chart courses of action
Monitor rep performance with monitoring tools for calls, emails, and meetings
Prioritize leads based on data analysis
Prospect insights offer an inner view of how customers will respond to various sales and marketing approaches.
Xant offers free demos of their products. To request pricing info for their various options, please visit their website.
Yesware
Yesware bills itself as "A modern solution to prospect, schedule meetings and follow up. Right from your inbox. Build meaningful relationships, even while you're remote."
Track engagement
Schedule emails
Interface with Salesforce for easier tracking
Mail merge simplifies bulk email process
Robust analytics
Create customized workflows
Easily set follow-up reminders
Yesware offers a free trial of their service so you can see if it's the right fit for your email needs. Plan pricing ranges from $15 a month to $65 a month. You can check out their website for the full details.
GoToMeeting
Given the pandemic, it seems safe to assume that everyone is basically familiar with GoToMeeting at this point. This online meeting resource allows screen sharing, collaboration, and video conferencing in real-time.
Integrates VOIP, Telephone, and HD video seamlessly
Screen sharing implementation
Record meetings for later review or sharing
Schedule meetings in advance or meet on the fly
Works with MS Office, email, and instant messaging platforms
Prices for plans are affordable, starting at $10.20 per month. Enterprise solutions (which can be used by thousands of people) are priced by quote.
iMeet
If you're looking for a cloud-based, browser-based video conferencing tool, then iMeet might be the perfect solution for your business.
Apps for both smartphones and tablets
Have as many as 125 attendees in a meeting
HD video meetings with up to 15 attendees
Integrates with social networking sites
Customizable with images, URLs, and more
Built in note-taking, chat, file sharing, and other functionality
The basic plan here is free. There are also $12 a month and $24 a month options. If you need an enterprise solution, you'll have to contact sales for a quote.
Skype
Skype is another online meeting and video conferencing tool that I'm sure everyone is familiar with by now. That being said, Skype is still a great solution if you have your team spread out across multiple locations or around the globe.
Instant messaging, chat, and voice features make communicating a breeze
File exchange accommodates a wide range of sizes and formats
Click to call option can increase call rates
Customizable caller ID tools
Integrates with social media
Skype offers a lot of functionality in their basic free version, but upgrades are available depending on your needs. Check the website for more details on plans and pricing.
Subscribe to Accent's Blog
Get Accent's latest sales enablement articles straight to your inbox.
Final Thoughts
From sales enablement tools to sales management tools to sales prospecting tools, we've covered a little bit of everything in this list. The best part? This is literally just the tip of the iceberg when it comes to software to help increase your sales efficiency and productivity.
All of the tools featured here are great and guaranteed to help you make managing your day to day life in sales easier, but there are a multitude of other excellent options out there to consider as well. This list will get you started, but don't be afrad to continue to explore on your own.
The beauty of the current sales software landscape is that it's a buyer's market. With so many options, there's a tool out there for every need and every budget. All you have to do is find it.
Accent Technologies is the first and only SaaS company to bring together Sales AI and Content Management in a true Revenue Enablement Platform. We provide both sales and marketing with better visibility into the performance of their teams. This drives revenue through intelligent recommendations for complex sales scenarios and provides the data for rich analytics that power better coaching, forecasting, and long-term customer support. Learn more about our solutions or request a live demo to see it in action.