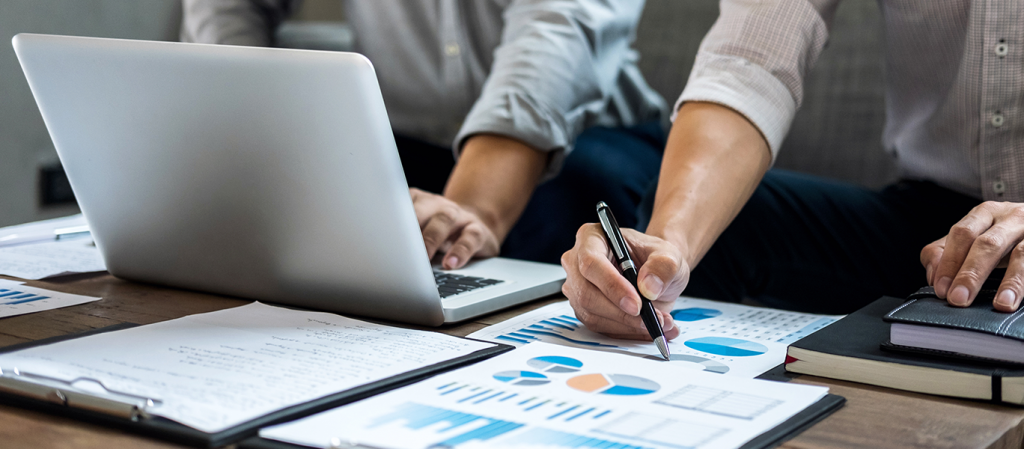 Accent Technologies
Why Sales Content Management is Essential to Your Business and How to Implement It in 2022
Potential clients make big business decisions based on good first impressions. Thus, your sales team should always put its best foot forward.
For this to happen, they must have access to the most appropriate sales materials at any given time.
Armed with the right content for any situation, your team can advance your business case better and convince more people to decide in your favor.
Sales content management makes it easy for your team to present a product or service to prospects and influence them to take action.
These materials can be videos, eBooks, or presentation decks. Any digital resource that helps you inform, educate, or persuade prospects is sales content.
The trick is making sure you present the right content to the right prospect at the right time.
Why is a Good Sales Content Management Platform Important?
With the evolution of technology, things are moving fast. This is especially true in the zero-sum game of sales. In other words, if you don't secure the business of a customer or client right away, there's a good chance that your competitor will.
In this scenario, you need everything at your disposal to move swiftly and stay ahead. A sales content management system will make the life of your sales team easier and put them in the best position to succeed.
Benefits of Effective Content Management
A successful content management implementation comes with a long list of benefits. In a nutshell, it offers two distinct benefits:
Making your sales representatives more productive
Giving you, the sales leader, more data into your team's performance.
Here's a closer look at the specifics of how this can play out in your organization.
Updated content increases your authority and improves your website ranking
Your company website is one of your first points of contact with potential clients and a very potent marketing tool. It sells your brand round-the-clock, even while you are asleep, as long as you set it up properly.
With a strategic content management implementation, you can:
Make your site more relevant to the needs of your target audience
Establish your business as an authority in the industry
Increase the visibility of your pages to search engines
Broader reach for your content
With a bigger online presence, more potential customers will be able to find you via search engines. It means more opportunities for them to interact with your brand
Aside from increasing traffic to your site, your content will raise your chances of converting a visitor into a prospect.
Enhanced and accelerated customer service
A lot can happen from the time you make your sales pitch to the time a prospect finally shakes your hand. You can lose a potential client at any stage of this process (that's why we call it a funnel — it's bigger at the top!).
One way to tip the scales in your favor is by reducing conversion time and making the customer journey as simple as possible.
This is exactly what your sales team can provide if you have a robust content management system in place.
More opportunities for personalization
Using sales content management software, reps can customize what content is most accessible. This is especially handy for reps assigned to certain demographics, verticals, or regions.
This speed of accessibility reduces the friction associated with manually looking for assets.
Standardization and lower web publishing costs
In any business, every man-hour has a corresponding cost. So if it takes more time for your staff to retrieve the right documents for publishing or a presentation, it means more money out of your pocket.
Organizing your sales materials and digital assets ensures they're ready and accessible whenever your sales team needs them, keeping costs low.
Easier content repurposing and reusability for other channels
In a company with hundreds of employees and thousands of digital assets, it's almost expected for some of your content to fall through the cracks. Over time, these materials lose their value, especially if you fail to update them.
By implementing content management best practices, you can keep old materials visible. Visibility equates to staying top-of-mind among your reps.
Visibility also means it's easier to update them and maintain their value. Also, the right software solution makes it easy to access content across different tags, formats, demographics, and customer verticals.
Improved content security due to regular archiving of web pages and assets
A key step of content management is regularly archiving web pages or collateral. Archiving ensures that important information survives no matter how much time passes.
Having this repository is essential for your reps to access, retrieve, and reuse data and sales materials at a moment's notice.
Increased customer trust, better engagement, and higher conversions
Before a client or customer places their business in your hands, you have to show them that you are up to the task.
One way to prove this is by enabling your representatives to overcome prospect objections.
There's no substitute for good, solid sales training. But having a piece of well-informed, relevant content is equally helpful in answering tough questions.
For example, let's say you sell software. You might have a technical FAQ one-pager answering tough questions from your prospect's IT team.
Maybe you have a similar one for the HR department. These are the sorts of essential resources that a great platform like Accent Technologies can help you find with a few clicks.
Even further, curating your sales materials can make your sales reps — and by extension, your brand — look great in front of potential clients.
Reps can show the best videos, the most appropriate slide decks, and the most relevant one-pagers. You can be confident your team is highlighting the best qualities of your products or services.
Maintained quality consistency
By making all your content, including old materials, accessible and visible, you are in a great position to update them as tech evolves.
Even better, with platforms like Accent Technologies, your team can access them using a tablet or a smartphone.
For instance, if a rep runs into a potential client on the go, he or she can make a compelling pitch even without a laptop.
In short, you are always ready to engage a prospect at any given time using any device.
Plus, speaking of consistency, you know your team is operating from the same playbook. All the assets they present to prospects are consistent with your brand strategy.
Enriched collaboration and information sharing
Digital content management for sales puts all your documents, files, and other digital assets in one place. Everything is in one "single source of truth."
So if you have a group of people working on the same project, they can share information and collaborate since they are all looking at the same things.
It is also a great advantage for onboarding new members of your team since they have all the information that they need to be effective at their jobs.
Improved employee productivity and internal workflows
Sales materials, like all other properties in your company, are assets that carry value. Creating great content isn't cheap!
Therefore, it's a good practice to audit your content regularly.
Trying to attempt this with nothing but a spreadsheet and pure willpower is a daunting task.
Depending on the size of your company, that could be a week-long (or more) project.
Content management software cuts through all the manual cataloging required by a content audit.
On top of this, consolidating the location of your sales materials makes them more accessible to your reps and reduces the amount of time it takes to find them.
Imagine how much you can save and how much more effective your sales team will be over the course of a year using the right software solution.
Costs of Poor Content Management
Now that you have seen the benefits of content management, you should have a better idea of how it can help your business.
If you're on the fence about sales content management software, consider the struggles you'll likely face with manual processes:
Taking too long to find content
Remember that not all buyers are on the same stage of the customer funnel. One might just be testing the waters while another would be closer to a decision. It means that each one of them would need a different form of content.
Inaccessible collateral means your reps will be fumbling in front of potential clients while looking for an asset. That doesn't engender confidence in your brand (even on a subconscious level).
Taking too much time to find the right material could cost you the opportunity to close a sale.
Duplicated efforts
A successful company consists of different units that have specific tasks. For instance, the marketing team often creates the materials while the sales team puts them to good use.
Without a robust content management system in place, departments can't communicate effectively. This may well lead to redundant processes that take up resources without adding value.
Assets buried deep in email threads
Reps that don't have access to a single repository of sales materials will have less information and more questions. One thing they often resort to is back-and-forth emails, which would take up more of their time and energy.
Trust us, we've seen lots of companies try to use their inboxes to track and store marketing assets. It's an absolute mess (but all too common).
Insufficient reuse
If you do not have a system to keep track of your sales materials over time, some of them will inevitably be forgotten. Considering that you invested resources to create them, this would be a loss on your part.
Unnecessary printing, storing, maintenance and managing
A fragmented content management effort could cost you money as your reps print, store, or manage materials without a singular mission or goal.
We've seen so many instances of this.
Reps going rogue and using an outdated piece of content. Reps using inconsistent content across verticals. These are all things that a solid content management platform like Accent Technologies solves.
Tips to Mastering your Content Management System Implementation
So, are you ready to jump on the content management bandwagon? This next section includes tips to keep your team sane and aligned as you enter a content management or sales enablement project. Or check click the above image to see our infographic that lays out a simple 10-step plan to get you through a content management role out.
1. Know your purpose
In everything that you do, do not lose sight of your business goals. These objectives give you your purpose, which will point you in the right direction when creating and managing your content.
2. Plan the Road Ahead
Outline the steps that you need to take and what the expected outcomes are. Doing so will help you assess if you are still on track as the process moves along.
Make sure that you have a clear strategy for implementation, training, and KPI measurement.
Also, work with your software provider to make sure that their development strategy is aligned with your business goals.
3. Navigate Your Infrastructure Needs
Before you can determine what solutions to put in place, you need to find out what things you need to improve. Take a look at your existing infrastructure. This means any place your reps currently store content, including:
Their personal desktops or devices
Intranet or internal networks
Cloud services like Google Drive or Dropbox
Email inboxes
From there, you'll have a better idea of the sprawl of your content, and what tools you need to get them all in one place.
4. Share the Road Map
Make sure all stakeholders are aware of your goals and engaged by giving them what they need to be effective in their roles, be it webinars, checklists, or digital tools.
This is critical if you have multiple departments involved in the project.
5. Keep Things Running Smoothly
To increase your chances of implementing a successful system, do not forget it once you set it. Just as you have a continuity plan for your business, you must also have one for your content management system.
Doing this will expose potential risks along the way and give you the chance to take the necessary steps.
6. Expect Detours
All business owners know that even the best-laid plans can have hiccups. Those that have the ability to adjust or adapt as needed find success.
So when you're looking for content management software, make sure you have the resources you need (like support and onboarding) to overcome any potential roadblocks.
7. Keep a periodical inventory
Keep track of all your sales materials so you know which ones need updating and which you should scrap. Adapting a continuous cycle of improvement will keep your digital assets relevant, useful, and valuable.
8. Get the right tools
Aside from content management software, there are other tools that you can use to make your life easier.
For instance, an email marketing platform that lets you disseminate your content to leads.
Or, if you aren't already using one, a CRM like HubSpot or Salesforce (which Accent Technologies integrates with).
9. Facilitate a quality-minded culture
When implementing a new system, keep in mind that technology is only one side of the equation.
Your team members have their own parts to play. You must make sure they're all on the same page when it comes to any new initiative.
In other words, communicating the value of new tools (and getting buy-in from your team) is critical.
10. Pay attention to trends
Wherever digital technology is involved, you always have to look out for the latest developments and trends.
Keeping ahead of the curve ensures that you don't miss out on any opportunity to improve your current processes.
Leveraging Technology for Your Business
Software solutions like content management software can do wonders for your business.
It can make your sales reps more productive and your processes more efficient. Make sure that your company is ready for the future by integrating the right systems today.
Next Steps
Accent Technologies is the first and only SaaS company to bring together Sales AI and Content Management in a true Revenue Enablement Platform. We provide both sales and marketing with better visibility into the performance of their teams.
This drives revenue through intelligent recommendations for complex sales scenarios and provides the data for rich analytics that power better coaching, forecasting, and long-term customer support. Learn more about our solutions or request a live demo to see it in action.
Subscribe to Accent's Blog
Get Accent's latest sales enablement articles straight to your inbox.