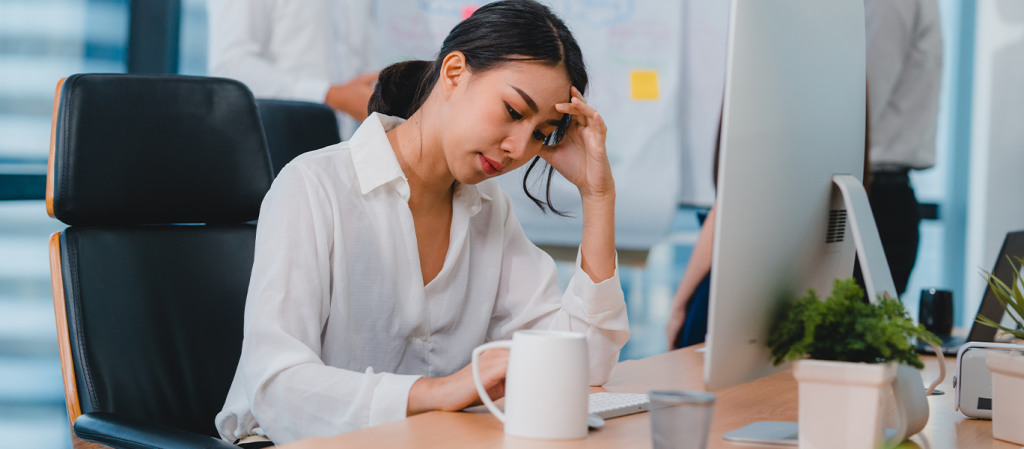 Accent Technologies
How to Sell to a Digitally Burnt-out Market: Strategies that Work
This digital revolution — expedited by the pandemic — has altered every aspect of business-customer relations. It's made the sales process more efficient and customer-focused in many ways. However, there is a negative aspect to this technological revolution: digital burnout.
This may appear unrelated to marketing, but think about it: when your target audience is dealing with conflicts at home and at work, they are less likely to engage with your marketing campaigns — regardless of how great they are.
If anything, looking at a screen is the last thing they want to do after a long day of remote work.
As a result, many salespeople are reporting a significant increase in audience engagement burnout.
Buyer digital exhaustion is compounded further by the constant stream of high-quality sales information available to your prospects.
According to a Gartner report, "this abundance of quality information is impeding customer decisions, as they report not only being overwhelmed by the amount of trustworthy information but also frequently contradictory information among suppliers."
How Do You Break Through Your Audience's Digital Exhaustion?
The hard truth is that the existing rules for building brands and customer relationships are no longer applicable. It's time to rethink your buyer engagement playbook.
Here are some pro-tips for navigating this brave new world and rising above digital exhaustion.
1. Re-meet Your Buyer
For better or worse, consumer behavior has changed, so it is up to you to learn about their new purchasing habits as well as the new challenges that the current sales environment presents for them.
It's hard work but necessary work. After all, the goal is to sell your services and products to your target audience in the most relevant way.
In other words, their pre-pandemic buying patterns, pain points, and digital footprints may look completely different in a post-pandemic world.
On the bright side, as people spend more time online, buyer intent data has never been more readily available.
This means you'll be able to learn a lot more about their interests, behaviors, searches, projects, and so on. Use this data to hyper-personalize your sales and marketing strategies.
2. Re-think Your Messaging
In a new selling environment, your buyers may want (or require) you to approach them differently. In this vein, you should consider checking to see if there are any new selling points for your product or service.
That is, what new strategies can you employ to market the value of your company's offerings? Remember, if your prospects' pain points have changed, so should your solutions to those pain points.
Not sure where to start? Using a marketing mix may be advantageous. For example:
Transactional Selling + Solution Selling:
Transactional selling is a sales strategy that focuses solely on the current transaction and not on future sales. This method is commonly used in industries with short sales cycles, such as automotive, real estate, or retail, and is heavily influenced by price.
Despite the fact the transactional sales strategy focuses on a single sale, pairing this sales strategy with solution selling (getting to know your prospects before trying to sell to them) can be a good mix, opening up new conversion channels for your business.
The key to successfully combining both strategies is to spend a significant amount of time qualifying leads. Thus ensuring that you can provide the right products to prospects right away while maintaining a short sales cycle.
Then, once a sale is closed, check in with your customers on a regular basis to see if there have been any changes to their needs that you may be able to assist with.
Consultative Selling + High Pressure Selling:
Solution selling and consultative selling appear to be the same strategy on the surface because both involve getting to know your prospects first.
However, there is a key distinction: consultative selling integrates solution selling into a broader sales strategy that  is aimed at buyers who can identify potential solutions to their problems on their own.
That is, rather than telling potential customers what they need; you pose thought-provoking questions to assist them in identifying their own pain points.
Ultimately, prospects will steer themselves into making the best decision for themselves, which, if done correctly, will bring them back to your brand.
Combining this sales strategy with the high pressure selling technique (the use of psychological pressure to create a sense of urgency in order to close a deal) is one way to ensure that your prospects do not put off making a purchase decision.
And in this day and age of the digitally burnt-out audience, use it to compel your prospects into taking action and increasing your conversion rates.
Provocative Selling + Collaborative Selling:
Provocative selling, like hardball high pressure selling, is an effective way to create urgency in the face of market uncertainty caused by digital burnout.
However, provocative selling is a little more antagonistic, which is why it can be difficult to pull off if you are not a seasoned salesperson with high level expertise. This sales strategy, at its core, necessitates an intuitive ability to "read the room."
So what if you aren't a seasoned salesperson? Combining the provocative and collaborative selling approaches gives you the best of both worlds.
Collaborative selling will assist you in developing a relationship and understanding of your buyer's needs, goals, and challenges, so you can sell to them quickly, pushing the right buttons – all while ensuring the buyer plays an active role and feels completely confident in their purchase decision.
In a 2019 report, Gartner referred to this process as "sense-making," emphasizing the need for you to assist overwhelmed buyers in navigating the buying process.
SEE ALSO: Making Sense of "Sense-Making Sales"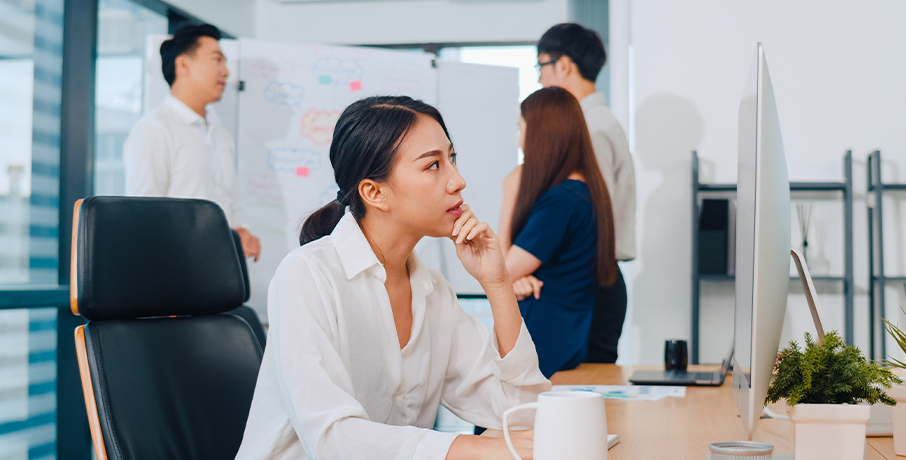 Social Selling + Partnership Selling:
Social selling is an effective practice of using your brand's channels on social media to connect with potential customers, build on that connection, and turn it into a long term buyer-seller relationship.
Essentially, this type of selling strategy entails making your interactions with potential customers meaningful while presenting your brand as a solution to their problem. However, given the highly competitive and disinterested nature of today's market, social selling can be akin to cold calling: this is where partnership selling comes in.
Partnership selling is a sales strategy that involves the collaboration of two non-competitive companies in the same industry. When a partnership like this is formed, you and the partner brand can combine resources and brand credibility to serve the same customers, allowing you both meet your business sales goals more quickly.
This sales strategy mix is a fan favorite in the SaaS industry: start-ups frequently use it to break into new markets.
3. Re-visit Key Accounts Frequently
Remember your first day at a new school, or in a new town? So many people to meet. If you weren't intentional about revisiting the same places, you'd possibly never see the same face twice.
Similarly, being a consistent (but not overbearing) presence that regularly checks in with prospects with valuable, relevant information is an excellent way to build familiarity and credibility with your target audience. And when the day comes that they need your service – they'll know right where to find you.
Fortunately, in this digital age, you can use technology to stay on top of things. Consider incorporating sales and marketing AI assistants (like those offered by Accent Technologies) into your sales management processes if your company hasn't already.
These sales digital tools can help improve your sales enablement process because they provide you with a platform that allows you to stay organized in a remote selling environment.
Offering auto-capture features for your buyer/seller engagements, as well as assistance with mapping activities and the identification of CRM opportunities.
This means that using these tools can give you a better understanding (paint a clear picture) of the health of each deal in your pipeline. In addition, it can assist you in prioritizing opportunities to pursue by intelligently recommending suggested follow-ups and next-step actions.
Not to mention access to data subscription services, which can be useful if your CRM is sparse or inaccurate.
Most sales and marketing AI assistant providers, such as Accent, provide this service: they assist you in:
Gathering missing data from email and other data sources
Cleaning it
Mapping it to CRM
And making it actionable
4. Re-think Your Marketing Channels: Try New Things
You cannot keep trying the same old methods expecting the same results — not with a digitally burnt-out market. Like every other component in the sales chain, it just might be time to consider new channels (people are becoming more tech savvy – cause they have to be) and maybe some old ones. For example:
Direct Mail
Before you roll your eyes, know that direct mail is making a comeback. You'd think that with the rise of digital communications in the last decade, direct mail would be rendered obsolete.
Still, its continued success demonstrates just how important physical experiences are, especially in light of the isolation people felt as a result of the pandemic.
Direct mail allows you to really excite your prospects, whether through playful inclusions such as branded goods, games, or even engaging oversize letters and discount codes, all of which can still be used to encourage the recipient to visit your business website.
Although social media ads and well-planned email templates can be eye-catching and engaging, they frequently end up in the recipient's junk folder, whereas direct mail remains.
According to research, recipients often save catalogs and other forms of direct mail marketing to look at later, giving them a much extended shelf than online communications.
Podcasts
Have you thought about starting a podcast for your company? No? You should. Despite the digital exhaustion that plagues today's buyers, podcasts continue to enjoy increased engagement as a sales channel.
Most likely because your target audience can listen to high-quality content regardless of what they are doing or where they are.
The lockdowns have us starved for human connection. While not the same as an in-person gathering, podcasts have the keen ability to make you feel connected to the hosts — and thus, the brands they're representing.
Furthermore, with its potential high yield in customer captivation and low barrier to entry, podcasting is an excellent way for your company to share brand messages with potential customers. Not to mention, podcasts are great for expanding the reach and authority of your brand.
In-person meetings
How do you bypass digital exhaustion altogether? Go analog. Go back to in-person meetings. Again, humans are starved for connection. Even introverts are ready to be back around people again.
As the world reopens, sites like Meetup.com are resuming their normal cadence. Conferences, expos, and seminars are coming back, and the demand is stronger than ever.
If you don't have plans for an in-person sales channel such as a conference or meetup, it may be time to start thinking in that direction.
Finally, When Selling to a Digitally Exhausted Buyer, Keep These Three Things in Mind.
Your Buyer's Time
The last thing you want to do is waste your buyer's time. As a general rule, in all your sales communication, get to the bottom line quickly and make your communications "skimmable."
Your Buyer's Attention Span
Continuing with the time theme, when preparing your sales materials, keep in mind that you will only have a limited amount of time to capture your buyer's attention span, so make the most of it.
First, be mindful of your buyer's needs. Then, create sales materials that clearly state the value you will provide them, but don't overwhelm them with it. Allow them to question you about the specifics.
Your Buyer's Willingness and Energy to Connect the Dots
In a nutshell, personalization is more important now than ever. Connect the value you provide to any specific information you have about their team or situation. Buyers can tell when you're treating them like a number, and they'll treat you the same way.
Final Thoughts
Accent Technologies is the first and only SaaS company to bring together SALES AI and CONTENT MANAGEMENT in a true REVENUE ENABLEMENT PLATFORM. We provide both sales and marketing with better visibility into the performance of their teams.
This drives revenue through intelligent recommendations for complex sales scenarios and provides the data for rich analytics that power better coaching, forecasting, and long-term customer support. Learn more about our solutions or REQUEST A LIVE DEMO to see it in action.
Subscribe to Accent's Blog
Get Accent's latest sales enablement articles straight to your inbox.