Accent Technologies
The Art of Sales Enablement Collateral
Perfecting the science of content-driven sales
Over the past decade, sales research has prioritized the study of sales enablement.
What's Difference Between Sales Collateral and Sales Enablement Collateral?
The terms "sales collateral" and "sales enablement collateral" are often used interchangeably. Yet, there is actually a fine distinction between these two categories.
Let's take a look at each type and flesh it out a bit more.
Sales collateral definition
Sales collateral encompasses any client-facing, top-of-the-funnel sales and marketing materials. The purposes of sales collateral are two-fold:
To provide information about a product or service for sale
To offer value to a prospect that builds trust in your brand
These two purposes serve unique roles in driving prospects down the sales funnel. New prospects are wary of your brand and may not respond well to overt calls to buy.
At the top of the funnel, offering free value is the best way to build trust. This is the necessary first step in drawing in prospective buyers.
Here are some classic sales collateral examples:
Advertisements (physical or digital)
Features and benefits one-pagers
Catalogs
Datasheets
Presentations and demonstrations
Webinars
Direct mailers
Newsletters
Proposals
Reply cards
Sales letters
Brochures and booklets
Email campaigns
White papers
Case studies
Sales enablement collateral definition
Byron Matthews and Tamar Schenk offer this definition in their industry-defining book, Sales Enablement: A Master Framework to Engage, Equip, and Empower a World-Class Sales Force:
Sales enablement collateral "is any content designed to help customer-facing professionals prepare to interact with prospects and customers."
Thus, sales enablement content can include everything we listed above. Great sales collateral serves the dual purpose of driving prospects down the funnel and keeping the sales team sharp.
But sales enablement collateral also includes internal content. Examples include:
Sales training
Sales coaching
Best practices guidelines
Competitor battle cards
Sales scripts
Pricing calculators
These materials better equip sales professionals to engage prospects at any point in the sales funnel.
Note that these materials don't need to stay internal. That's up to the discretion of the organization and sales rep.
The key distinction between sales collateral and sales enablement collateral is preparation. These materials prepare and equip sales reps to engage prospects with confidence.
This doesn't mean that the sales rep can't use the collateral as a teaching tool in their conversations (where appropriate, of course).
This, in contrast to sales collateral, which is sent straight to the prospect, often through an automated system. Sales collateral also does not include the categories of internal content mentioned above.
The Need for B2B Sales Enablement Materials
The B2B sales environment is maturing into a place of deep complexity.
Buying teams are becoming larger and more multifaceted. Many buyers come from several departments, each with their own pain points and needs.
Today's B2B buyers are also well-informed. They'll have done a significant amount of research on their own before they ever make contact with a sales rep.
Another new wrinkle in the B2B sales context is the social selling factor. Social selling means engaging with prospects on social media platforms such as Twitter and LinkedIn.
(Anyone who's logged in to their LinkedIn account to find a flurry of messages from vendors knows this firsthand.)
In 2021, social selling has superseded the time-honored tradition of cold calls. This also demands a whole new suite of content custom-tailored for sharing on the web.
Finally, let's not underestimate the impact of COVID-19 on the B2B sales context. According to a Gartner study, 46 percent of a B2B sales pro's time was dedicated to in-person interactions with clients before the pandemic hit.
Today, everything's gone virtual—and this may well become the new normal. Gone are the days of in-person presentations and demonstrations. The times demand new, interactive, value-packed digital sales enablement materials.
You've heard the adage "Content is king"—and that's truer than ever in today's B2B sales enablement.
And yet, sales teams continue to struggle in this area:
In a 2017 study conducted by CSO insights, only 51% of surveyed sales professionals felt their content met or exceeded expectations.
Only 54% said they had enough content to help them move a prospect through the sales cycle.
Missing the right collateral can sabotage even the most comprehensive sales enablement strategy. Read on to avoid content-poor pitfalls and hone your competitive B2B-sales edge.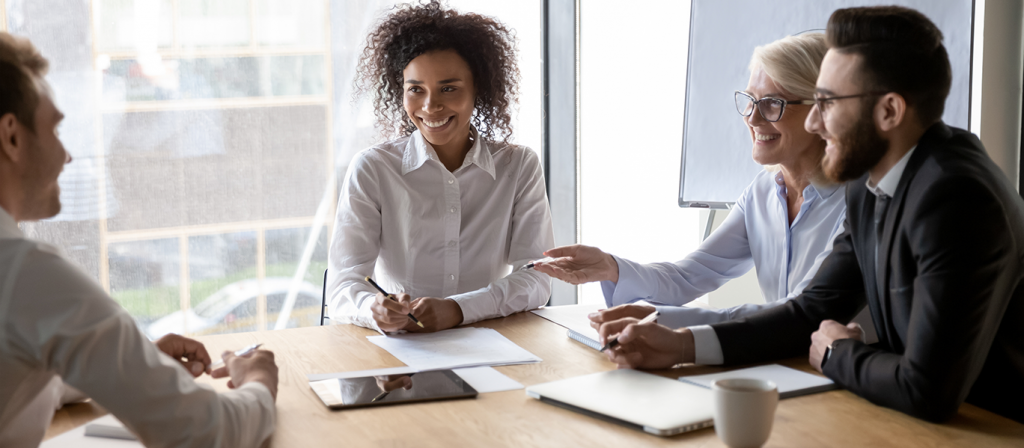 Framing a Strong Sales Enablement Content Strategy
It's tempting to dive headfirst into generating new content. But a better path forward is to refine your system for content creation.
Here's a simple, effective guide for establishing a strong content strategy:
Step 1: Take stock of what you have.
Conduct an inventory of every single piece of sales enablement collateral you currently have. This includes informal content in emails, Google Docs, or stuck in reps' heads.
This doesn't end with gathering content from the sales team. Source content from other internal teams that have contributed to past enablement efforts, as well as from customers.
Organize your audit into an Excel spreadsheet or Google Sheet. Create categories for funnel location (top, middle, bottom), demographic, and content type.
Filtering and sorting according to these categories will reveal where your content falls short.
Step 2: Gather feedback and data
Ask customers, the salesforce, and anyone that contributes to your sales enablement strategy for feedback on existing content.
If you've invested in sales enablement technology, leverage it to gather data on the effectiveness of your collateral.
Use all analytics at your disposal to determine which pieces move customers through the funnel. (Accent's sales enablement solution, for instance, gives instant visibility into content performance.)
Ask your teams what kind of content they would like to see that is currently missing from your asset portfolio.
Ask the originators of informal content why they created it.
Ask yourself and your team if a given piece of sales enablement collateral is fulfilling its intended purpose.
Step 3: Assess each asset
Conduct an assessment of all those sales enablement materials, asking yourself:
How are these materials organized? Are they accessible in one centralized location?
Are they up-to-date? Identify which assets are obsolete, and which are still relevant but need refreshing.
Are there several iterations of the same pieces of content? Make it your mission to abolish redundancy.
Step 4: Mind the gaps
The next step is to map out the different phases of the sales cycle with respect to your target customer's role and industry. You might call this the "gap analysis" phase.
Using the filtering strategy mentioned above, locate the gaps in your existing collateral.
Here are some hypothetical lightbulb moments one might have while performing this exercise:
"We have almost no training materials on how to engage buyers in [certain demographic]."
"The stats in this competitor battle card are completely out-of-date. We also have two new competitors without available battle cards."
"We have lots of sales scripts for decision-makers in the C-suite, but nothing for lower-level decision-makers."
Focus on updating materials to fill those gaps, or create new ones if need be.
Finally, ask yourself if your content is too focused on pitching a product. The most effective collateral focuses on the psychology and common pain points of a particular persona.
Step 5: Prioritize
Rank your sales enablement collateral by how well they tie into your organization's objectives.
For example, let's say your goal is to penetrate a new market. You'd prioritize creating collateral that equips reps to confidently engage that demographic.
Conversely, leads may be languishing at the bottom of the funnel. This exercise may open your eyes to the lack of sales resources for actually closing deals.
In that case, plugging up the leaks in your boat should be your first priority. Create collateral that stops the bleeding, then move on to creating content that facilitates growth.
Sales Enablement Content Types
Let's start by taking a broad look at the different types of sales enablement assets that B2B sales reps will need in their toolkits.
Consider this list as a way to spark your inspiration or give you ideas for new collateral:
Product Pages
Product Blog Content
Customer Success Stories/Case Studies
ROI Reports
Group Product Demos
Product Awareness Surveys
Overview Sheets
Competitor Comparison Matrices
Playbooks
Battle Cards
How-to Guides / User Manuals
Call Scripts/Email Scripts
Training Videos
Product Demo Videos
Role-play Scenarios
FAQs
Objection Handling Techniques
Sales onboarding kit
Buyer persona document
Competitor research documents
Quizzes
Now let's drill a little deeper and take a look at which sales enablement assets apply to what phase of the sales cycle.
Sales enablement collateral for the "Awareness" phase
Client-facing sales enablement assets for this phase need to help buyers understand their challenges and how to solve them. Examples include:
White papers (written from a business perspective)
Case studies
Blog posts
Trade magazine articles
Internal sales enablement content for the awareness phase needs to help the sales team to create a shared vision with their buyer. These sales enablement assets could include things like:
Industry playbooks helping sales reps understand the market landscape, industry challenges, various buyer roles and their pain points
Social media guidelines showing which materials to share with which audiences, and when
Higher-level guidelines to build skills, such as how to optimize usage of platforms like LinkedIn
Sales enablement collateral for the "Buying" phase
At this phase of the sales cycle, buyers already have a vision for solving their problem. Now, they're weighing whether whatever you're selling is the right solution.
Also keep in mind that creators must tailor content to different buyer roles. Financial buyers will need budget-oriented content; technical buyers will want more tech-oriented info.
Cost-justification tools are very important at this stage of the game. One 2016 study found that 61% of buying teams need an ROI analysis before purchasing.
Sales reps in the buying phase of the sales cycle are going to need sales enablement collateral such as:
Sales enablement content that helps them to answer objections and answer technical questions
Proposal templates
Service agreements
Contract templates
Sales playbooks
Overview of competitors
Positioning guides
ROI calculators
Win/loss calculators
Sales enablement collateral for the "Implementation and Adoption" phase
The goals in this phase of the sales cycle are to:
Deliver value and communicate to the stakeholders
Safeguard customer satisfaction
Discover opportunities to sell more value.
Client-facing sales enablement materials for this phase would include:
Tips and tricks listicles
Articles on how to drive adoption
Content highlighting the benefits of renewal (if applicable)
White papers and case studies about new, related opportunities (i.e., many of the same materials offered in the "awareness" stage, but geared toward different products and services)
Internal sales enablement collateral is especially important at this stage. Reps aren't often trained on how to proceed after they win a deal. These internal assets could include things like:
Guidelines on overcoming common trouble spots
Materials for coaching customers on adoption
Guidelines for asking questions to uncover value delivered
Tools to calculate the actual business value of the product or service
Presentation report templates that can communicate that business value back to the customer
Best Practices for Sales Enablement Collateral
You should have an understanding of what sales enablement content is and how to build a strategy to create it. Now, let's review some best practices for optimizing your sales enablement assets.
Have a Sales Enablement Content Publishing Calendar
If you create sales collateral on an ad hoc basis, you're missing out on a lot of marketing power. Having a content calendar means every department and team can promote it in concert. The net result is a powerful campaign that keeps your teams aligned.
It also makes a bigger splash, be it on social, your site, or your prospect interactions. Everyone needs to know when (and where!) content is going to be available.
Make a quarterly publishing calendar available to the team. That way, content creators can stay on track and make sure they deliver new sales enablement assets to the sales team when they need it. And at the same time, sales reps will know when they'll be able to access that new content.
Audit Sales Enablement Collateral
Your sales enablement collateral might seem amazing. It might be well-written, aesthetically-pleasing, data-backed, and full of high-value insights. But none of that matters if it's not performing well.
It's essential to keep tabs on which sales enablement assets are most-used and most-shared. Also, how those sales enablement materials are impacting overall sales performance.
A solid sales enablement platform provides sales enablement teams with data to check content efficacy.
Leaders can then incorporate those insights into future content creation efforts.
Update New Content
Every sales situation, buying team, new product or service is going to demand new, tailormade sales enablement content.
That doesn't mean you have to start from scratch every time, though. A great strategy is to use a high-performing piece of sales enablement collateral as a template. Then, create new versions with updated information for the sales team.
Notify about changes
Of course, there's no point in updating your sales enablement assets if your sales team doesn't know about those updates!
Make sure your new sales enablement content is discoverable. Many sales enablement platforms notify the sales team about new or modified assets.
Make sales enablement collateral engaging
Sales reps tend to be creative, dynamic, curious people—don't stifle them with flat, unengaging sales enablement content!
Furthermore, as more Millennials and Gen Z'ers are joining the workforce, it's important to keep in mind what kind of content most engages those demographics. Appealing and interactive digital assets are the way to go. And don't neglect avenues for gamification of content to see even higher engagement.
Seek constant feedback
The key to a successful sales enablement discipline in general is feedback. And that goes double for content.
Sales leaders and the enablement team should be inviting constant feedback. Feedback should come from sales reps, of course, but also from all the departments that contribute to content creation.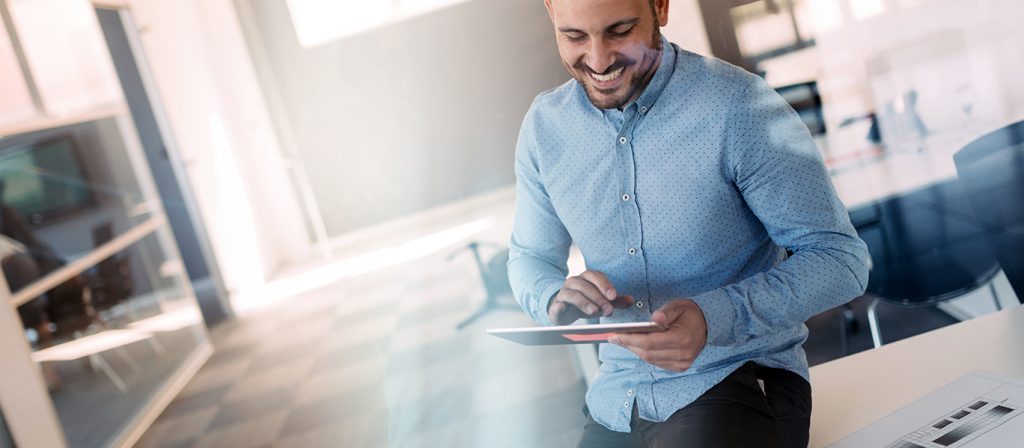 Measuring the ROI of Sales Enablement Collateral
Looking at the best practices we listed above, you'll notice that feedback and auditing hold crucial weight.
That's because measuring the ROI of your sales enablement content is paramount to the success of your sales enablement strategy.
The following checklist can help you gauge that ROI:
Is your sales team accessing both new and established sales enablement collateral with ease?
Which assets are consulted once, which are consulted twice, which are consulted multiple times?
Which sales enablement materials are being shared across the team?
Which sales reps engage most with your sales enablement collateral?
Is there a correlation between sales enablement content performance and sales performance?
Accomplishing without a robust sales enablement platform will be a challenge. Making informed decisions means having access to data on content usage and engagement.
That's why we've created the Accent suite of sales enablement software platforms.
Accent Technologies is the first and only SaaS company to bring together Sales AI and Content Management in a true Revenue Enablement Platform. We provide both sales and marketing with better visibility into the performance of their teams. This drives revenue through intelligent recommendations for complex sales scenarios and provides the data for rich analytics that power better coaching, forecasting, and long-term customer support. Learn more about our solutions or request a live demo to see it in action.
Subscribe to Accent's Blog
Get Accent's latest sales enablement articles straight to your inbox.